You Can Find An Address Using a Phone Number and Here's How
Nancy Patterson - May 29, 2019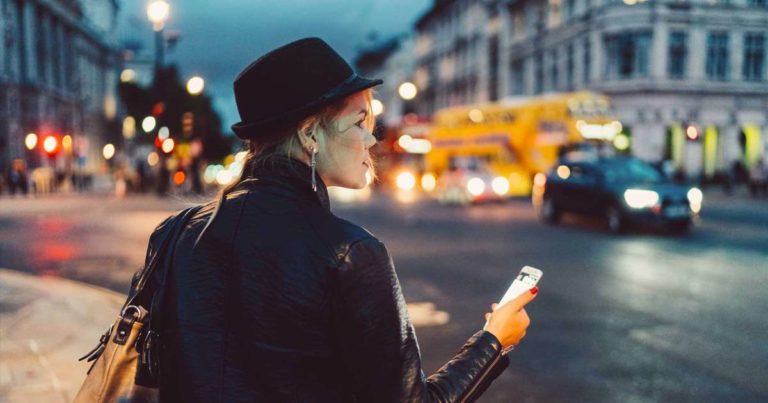 Do you remember when we had to go through hundred-page phone books to find someone's phone number or address back in the day? It was a challenge pouring over the tiny fonts in the white pages, looking through hundreds of similar names and then when you eventually found the right name the info you were looking for was often outdated or just plain wrong.
Luckily, times have changed. It's now much easier to find people and their contact info. One of the best things you can do is learn how to find an address using only a phone number with a reverse lookup site. These types of services allow you to quickly find useful information about someone by merely entering their home or cell phone numbers including the area code.
There are multiple different scenarios in which the ability to search for an address with a phone number could prove to be useful. One typical example that we've all experienced – if you're receiving harassing phone calls from an unknown number. Odds are you're unsure about who they are, why they're calling or from where they're calling you — using a reverse phone lookup to search for the owner's address, name, social profiles and more info that can help you get insight into the source of the harassment.
With the ability to quickly and easily find information about that number, you can determine if it could be an old friend trying to reconnect or just a pesky spammer or telemarketer.
Why Else Should You Know How To Find Address Using a Cell Phone Number?
There are all kinds of reasons why knowing how to find an address with a cell phone number can be a useful skill. You might have an outdated phone number for valuable contact. When you run that cell phone number through a reverse phone search, there's a good chance you'll be able to find an updated address for that person. In many cases, that search may yield updated contact information for the person you're looking for – including a new cell phone number, email addresses and other means of contacting them.
In addition to reconnecting with old friends or distant family members, other potential reasons to search using a reverse phone lookup may include:
Identifying the owner of a number that is continually calling you
To help you or a loved one identify the source of harassing text messages
To help you identify scammers and provide their data to appropriate authorities
To detect spammers and telemarketers
How To Search Address By Phone Number using CheckPeople
CheckPeople makes it easy for you to look up an address using a phone number. We've got access to more than 12 billion public records and over 120 of the most popular websites to help you in using a phone number to search for info relating to its owner.
To get started with the services provided on the CheckPeople platform, you need to have the phone number you wish to search on-hand. Visit the company's reverse phone lookup page and then enter a 10-digit number, followed by clicking the "Search" button.
Once you click "Search," the system will go through all of the records and databases connected to the CheckPeople platform. Results will then be presented to you relating to the number that you entered. You can then choose to purchase and view the information in one single report and use what you learn to help reconnect to your loved ones, learn more about the source of unknown calls or texts, or to submit a complaint if you feel that a telemarketer is harassing you.
What Specifically Can You Learn With A Reverse Phone Lookup?
By using CheckPeople's reverse phone lookup service empowers you with the ability to learn more information about who is connected to a telephone number than any phone book could ever reveal. When available, you may be able to find the address from the phone number of the person you are searching.
In addition to providing you with the numbers location information and history of addresses associated with the telephone or cell number you entered, we will also present you with additional data, depending on what we find. This data may include:
The first, and last name of the phone number's owner
Other phone numbers can also be linked to the same person
Family members linked to the phone number's owner
Email addresses related to the person
The person's available social media accounts and dating profiles
You will also then be presented with the ability to submit a Telemarketer complaint should you find that the number calling you is from a telemarketing company. CheckPeople will then flag the phone number and hopefully help reduce the volume of harassment calls moving forward delivering a great online experience.
What do you have to lose? Give it a try today!
——–
Browse the CheckPeople blog for more ideas about how to use people search engines more effectively in your long-last family investigations, as well as other searches.
Related Posts
Recent Posts
Popular Posts
Tags