How to Search County Records in Person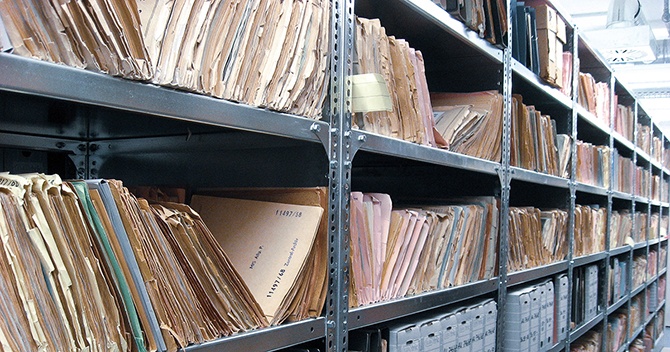 There are three primary places to visit when looking for country records: the county clerk office, the county recorder office, and the county public health department. While all of three of these serve a different purpose, they share some information and documentation. At the very least, a government worker at one of these can point you in the right direction.
The County Clerk Office
The county clerk office is charged with storing and maintaining records for the county. Naturally, it is one of the best places to start when searching for county records. You will need to have quite a bit of information before getting started, as not all clerk offices are the same. At one, you may find a friendly worker who can easily run a first name, birth city, and birthday to find someone, while at another you may have to wade through a sea of paperwork to find anything. In either case, it is best to show up with as much information as possible. It is also recommended to call ahead, that way they can set aside the relevant documents before you even get there!
The County Recorder Office
You can find just about any kind of documentation related to land ownership or mortgages at the county recorder office. In most cases, these files are kept in a physical format (like documents or microfilm), and therefore might take a little more time and perseverance to find. And again, make sure to call ahead to save yourself some time. There is nothing worse than driving all the way there, only to find out that you will need to go somewhere else!
The County Public Health Department
While the county public health department will not store something like an arrest record, they will have birth, marriage, and death certificates, as well as vital records. However, with the latter, you will either need to be the person whose name is on the documents or a direct relative. This kind of highly sensitive information is not available to the public. Additionally, acquiring records from the public health department generally requires a bit more paperwork than the clerk or recorder offices.