Scammed on AirBNB: The Steps You Should Take!
Linda Collins - August 21, 2020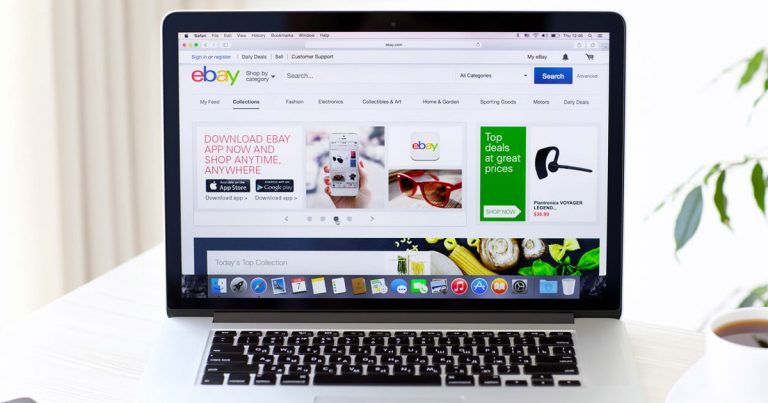 If you're anything like most people, you LOVE getting a good deal. People even love to brag about their awesome steal.
"Where did you get your dress? I love it."
"Oh, thanks it was only $15!"
We've all heard conversations like that in passing because there is a lot of satisfaction in paying less than full price. When you want to find a good bargain, eBay may just be the place to look. eBay is great because they sell absolutely EVERYTHING. From shoes, to skincare, to cars, or furniture, you will find it there. The best part about it is how simple it is. You don't have to frantically collect coupons or search for deals, just simply log on. Let's walk through it.
What is eBay?
Founded way back in 1995 as an online auction site, it is now one of the largest online marketplaces. Fundamentally, the way it works is a SELLER lists an item for sale. Listing includes adding photos, a description, and choosing price and shipping options. BUYERS can then BID on it, BUY IT NOW, or give a BEST OFFER. Once accepted by the seller, the buyer pays for it, and the seller ships the item to them. When the transaction is complete, the buyer and the seller give each other feedback about the sales process and/or the item sold.
Quick reminder: even though you can find anything on eBay, it's always a great idea to shop around to find the best deal out there.
What are the BEST Items to Buy on eBay?
Here's a quick list of some of the best things to buy on eBay:
Anything vintage or hard to find
Automotive parts
New clothing and shoes
Beauty Products (always ask for the expiration date)
Phone and computer accessories
Books
eBay Intro Walkthrough
1. Start Your Profile

You can actually buy "Buy it Now" items without a profile. But for making offers and taking part in the bidding process, you'll need to create a personal profile.

2. Search for Your Item

This can seem like a difficult task because of the sheer amount of listings, but you can narrow them down. Enter the name of the item in the search bar and once the listings appear, eBay has a ton of filters you can add to narrow your search down. You can search by new, used, brand, type of delivery, where the item is located and so much more. Our favorite function is the SORT function where you can sort by price low-high and automatically see the cheapest prices on top.

3. To Bid or Not to Bid

Making the decision can be a little tricky. If you see something that's normally $100 that's listed at buy it now $60, go for it! If that same item is listed at $99, then bidding might be the way to go and get a bigger deal.

4. Time to Pay Up

Now that you've found your item, you need to arrange payment and choose your shipping method. The main go-to for payment on eBay is PayPal but using your credit or debit card is fine too. If a seller requests payment outside of PayPal or credit cards, shut them down because it's fraud.

5. Seller ships

A good seller will notify you when your order has shipped and should provide a tracking number so you can see when it will arrive. If no tracking number is provided, eBay gives you an estimated window, and you can contact the seller through their messaging portal.

6. Leave Feedback

This is super important because good feedback let's people know what buyers and sellers are trustworthy. Be as objective as possible about the feedback you leave. If you're tempted to leave negative feedback, reach out to the seller first and see if you can reach an agreement. If all went well, then let the world know: A+ Seller, fast shipping, great product!
Hopefully, this guide helps you take the leap to start bidding (and even selling) on eBay with no problems. eBay has a buyer protection program in place, as PayPal does too. So, you should feel comfortable purchasing directly from the site. Now have fun finding your next great find!
Related Posts