Is Your Spouse on Dating Sites? 10 Ways to Find Out
Michelle Wilson - February 26, 2022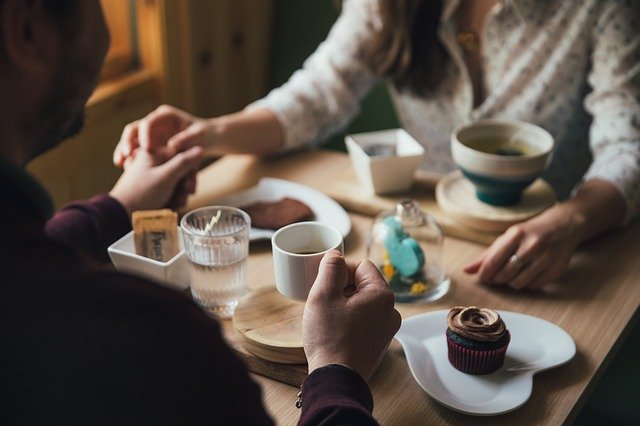 Unfortunately, with nearly half of all marriages ending in divorce, the concept of happily ever after is becoming increasingly difficult to hold on to. Finding new love has never been easier with the sudden boom of online dating apps and websites. Overlooking red flags is an easier option for some than believing their partner would cheat. Occasionally, these red flags are nearly impossible to ignore, making you question whether someone else is in the picture.
Thankfully, uncovering the truth isn't too tricky with the right approach. If you suspect your significant other is having an affair on dating websites and applications, technology won't let your partner remain invisible online.
Access the Browsing History with Shared Devices
The love letters and polaroid photos are long gone as technology builds a continuous digital footprint. The development of the internet brought forward the browsing history, an ongoing document that tracks every move you make online. Using a shared device, checking the browsing history can help identify the steps your potentially cheating spouse has made.
When reviewing the history, look for dating applications or websites used frequently by those wanting to find love or have affairs online. Make a list of the most popular applications and find them within the browsing history.
Google Personal Information Online
Google is likely the best option to catch someone having an affair if you're looking for information. Run a search using your partner's email address, phone number, or name, and see what appears in the results. Although your spouse may potentially use an alias on dating platforms, always check their first, last, and nicknames in Google too. To narrow down your search among endless public data, always use quotation marks around the full name on Google; this will eliminate similar names or alternate variations.
Likewise, if your spouse likes to stay active on social media, save a copy of their current profile picture on your phone. Using a reverse photo search, upload the image and see where on the internet it lands. If they have a dating profile with that image, the reverse image search will show the result.
Monitor Your Partner's Email Address
While there's a good chance your spouse will use a throw-away email account for their profiles, it never hurts to double-check. If you happen to know your partner's email address and password, take a quick peek through the inbox, junk folders, and spam accounts. Always check the sent and deleted folders, too, if they forgot to empty the account.
Alternatively, consider using the Google alert function to monitor his activity. This functionality will allow users to enter the email address into the search terms and wait for the feature to update you.
Use Remote Monitoring
Plenty of third-party applications allow remote monitoring of a mobile device, including your partner's computer or call log, keylogging, and application downloads. One downside to this tactic needs to install the malware on the phone directly.
Most of these websites or apps are free to use, but anyone wanting the premium version will pay the fee. Once installed, you'll receive lists of websites or links visited along with the date stamps for every URL.
Register on Dating Sites Too
If you've got a gut feeling that your partner is on a dating platform, consider making your own spoof account. Finding things out from the inside may not sound convincing, but if you're looking to catch your partner in the act, creating a fake profile is the easiest way. Once you've registered for an account, upload a few random pictures (don't use your own) to the site and play with the settings. You likely know your husband's weaknesses better than anyone else, so use these to your advantage. Select similar interests and write a few words about what you think he's looking for – in other words, discreet fun without commitment).
Try to Use His Phone Number to Register
Most dating websites require a phone number at registration, especially for texting and instant messaging options. There's a good chance he's using his cell number on these websites and applications, which would prevent a new account from registering with the exact details. If you know your husband's email account and have access to the inbox, try to sign into the app with the email, choosing the "forgot my password" option. If you receive a link to reset the password, you've confirmed an active account for the dating website.
Access Your Partner's IP Address
While spying on someone remotely is quite simple, accessing a personal computer or cell phone isn't always possible. Instead, turn on the login of the home cable modem or router, which will give you the IP address. Simply copy and paste this number into a browser and check the websites he's been visiting. The online data will show within the website browser for the IP address entered. If this method sounds confusing, reach out to your husband with iplogger.org or grabify.link. They create trackable links, sending the IP address in return.
Review Your Partner's Bank or Credit Card Statements
You don't need to investigate every single transaction but looking through previous months or a current statement can shed light on what your partner's up to. Many dating websites require a monthly subscription or fee but might hide the account under a generic front. If you happen to find something out of place or multiple transactions from the same online vendor, look up the transaction name online.
Hire a Private Investigator
Although this isn't the most practical method, it's an option if you suspect your partner is unfaithful. Whether it's the broken trust or a new family, hiring someone to monitor your partner will cause profound implications, regardless of what they uncover. Private investigators don't work with emotions, simply hard evidence either way. Unfortunately, the added cost of hiring a PI is difficult to justify for a suspicion or hunch—especially if it turns out to be nothing serious.
Talk It Out with Your Partner
Communication is the core of every relationship, making it crucial for anyone questioning intentions. If you have reason to believe your partner is on a dating website, talk to him about how you're feeling without attacking him.
Before having this conversation, make sure you've decided how you're likely to react to these findings, whether that's a separation or counseling. Until you've had the opportunity to speak with your partner about what you believe or have found online, it's only going to increase the tension and anxiety between you too.
Conclusion
Trust, honesty, and communication are the key pillars of a successful relationship. If you're starting to doubt your partner's faithfulness, something has shifted the dynamic to cause doubt. When you've found convincing details of an affair or trying to meet with new partners on dating websites, it can destroy your relationship and everything you've stood for. Although it's never an easy process, uncovering the truth about your partner's intentions is a solid first step in healing the damage it's caused either way.
Related Posts
Recent Posts
Popular Posts
Tags