Reasons to Find Marriage Records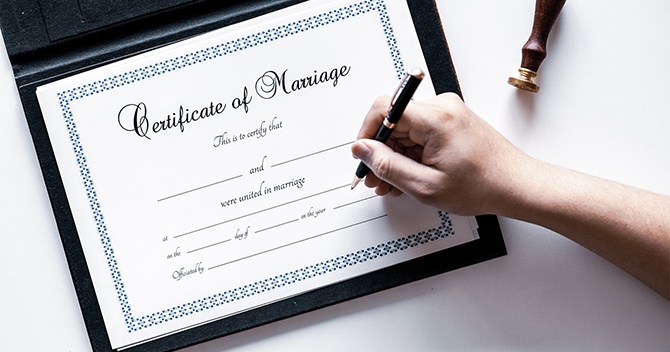 You probably have your own reasons for finding marriage records. You may be looking into your genealogy, and you need to find a previous marriage of a relative for which you only have a few details. You may want to verify a previous marriage of your significant other or someone you are considering dating. Or, you may be checking up on one of your children or relatives you haven't heard from in a while, and want to see if they ever married the person they used to be dating.
Whatever your reasons for wanting to look up marriage records, finding them is a piece of cake if you just know where to look. Since they are a matter of public record, you can usually find at minimum the names of the participants in the marriage and the date of the marriage. The more information you have, the easier it will be to find the marriage record.