How to Find a Roommate in 2023
Michelle Wilson - November 10, 2022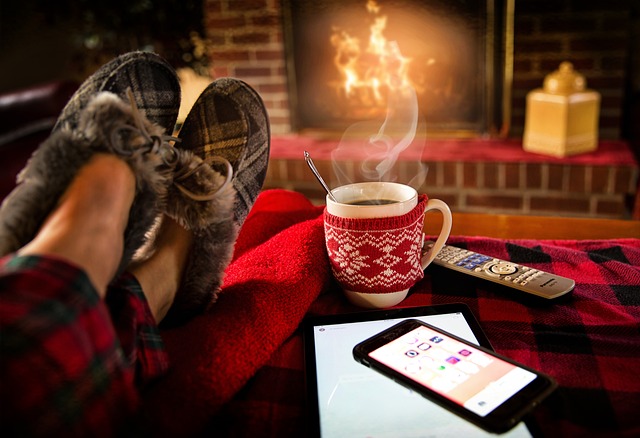 Finding a roommate can be difficult and, at times, overwhelming. Consider that, in most cases, it can take time to find a compatible match, both in terms of agreeing on a place to live and finding someone on the same timeline. Moreover, specific traits, such as the person's interests, lifestyle, and habits, may take a lot of work to find in a potential roommate.
So, what factors should you weigh? Below, we look at some key steps to finding the perfect roommate and continuing your rental journey.
Finding a Roommate Through Mutual Connections
When finding a roommate, friends and family are always excellent resources. Even if your closest friends and family members aren't looking for a roommate, there is a good chance their friends and friends of friends are. Therefore, it's likely worth a shot if you want to avoid the "random roommate" scenario.
Let your friends know that you're looking for a roommate. Tell them to forward any leads to you. Because your friends are familiar with your habits and lifestyle, there is a good chance they'll have a compatible match in their roster.
While some renters don't mind sharing an apartment with someone they don't know, others prefer to rent with someone they know or have a mutual connection.
Using Your Existing Networks
Finding a great roommate, like finding a job, is all about networking; if your friends and family can't think of anyone moving to the same city as you, try connecting with current or future alums from your school or a past coworker.
Connecting with these is most easily accomplished via social media. Post on your graduating class's Facebook page to see if anyone else is in the same situation. If you cross paths in high school, you already have one thing in common, making your network yet another excellent method for finding a roommate in a new city.
Make a Post on Social Media
If you're on social media, Facebook, Instagram, and Twitter have proven to be great places to look for a roommate. One option is to create a post about your need for a roommate on your personal account, such as on a story that your followers can reshare. Alternatively, you can ask local roommate search groups and pages on Facebook to add you as a part of their group. In these groups, you'll find people looking for a roommate just like you.
When making your post on social media, a couple of pieces of information are worth including. These items include your location, how much money you want to spend, and any other differentiating traits, such as a nonsmoking roommate or a roommate without a pet.
Create an Online Advertisement
You can make an online advertisement if you aren't on a social media platform. Websites such as Craigslist, Padmapper, and Roomie Match can assist you in finding the ideal roommate. Such websites allow you to create a profile or post an ad looking for a roommate who meets your requirements. Craigslist is one of the most popular and widely used websites, making it another worthwhile way to reach a large audience because it's free.
Sites other than Craigslist, such as roommate-specific platforms, will frequently charge fees. However, they allow you to create a more personalized profile and search for roommates based on specific criteria.
Regardless of the platform you decide on, it is worthwhile to make sure the advertisement you craft includes some personal details about yourself and your interests. Consider that while you don't have to be close friends with your roommate, finding someone with whom you get along is always nice. For instance, say something like, "I enjoy the outdoors and always look forward to the skiing season, so I need to have a place to store my gear."
Subletting
If the above suggestions come up empty, consider finding a sublet in your new city. When you sublet, you can rent a room from someone already settled in instead of needing to locate a new roommate and a place in a new city.
Subletting is an excellent way to make a "soft entry" into a city. You can inspect the location and apartment complex to ensure that it is suitable for you; afterward, you can spend more time vetting potential roommates when you move.
Interviewing Your New Roommate
With some options for a new roommate, you can begin to narrow down your options by considering the qualities you're looking for in a new roommate. Remember that the characteristics of good friends differ from those of good roommates. A disorganized party animal may be entertaining to hang out with, but it may be difficult to live with. On the other hand, if you frequently have friends over late at night, a quiet and organized person might get on your nerves. All situations are valid, but it's critical to consider why you want a roommate and how you want the relationship to develop.
After carefully assessing your situation, you will likely want to narrow down a list of the most important roommate qualities. Consider that although you might not get all of the ideal qualities in a roommate candidate, you can likely find someone that will tick the majority of the boxes. For example, you must have a responsible roommate because your safety is also in their hands. When your roommate leaves the house, you must have confidence that they will leave your apartment locked when no one else is present, or you risk someone robbing you.
Additionally, you will want to see if they can cover the costs. Inquire about a potential roommate's income and ensure it is greater than your rent and bills. You want to avoid your roommate owing you rent money each month. In addition to a good salary, ensure that their work is consistent. If your roommate works a temporary job, they may be unable to pay rent in a few months.
Reviewing References
You will also want to examine potential roommates' references at this stage. It is perfectly acceptable to request references from a roommate. Inquire about the phone numbers of their previous landlords and roommates. Call these people to ensure your roommate was respectful and paid any bills promptly.
Creating Your Roommate Agreement
After finding a roommate and signing a lease agreement, create a roommate agreement to lay out general rules and logistics. The best way to avoid disagreements is to draft a roommate agreement that you and your roommate contribute to and approve by signing.
Your roommate agreement should include quiet hours, guest rules, cleaning schedules, etc. It should also include a section outlining what you bring to the new place. You should also include the budget and items that each party will provide if you're purchasing something together. A roommate agreement document is one of the smartest ways to ensure that you and your housemates are on the same page.
If you don't know your roommates, feel free to exchange references and conduct a background check. When renting with a stranger, safety should be your top priority. Running a background check and speaking with references will give you peace of mind and may save you from being in an unfavorable or unsafe situation.
Starting Your Roommate Relationship Strong
Part of the difficulty in the roommate search is finding a person that matches your lifestyle and passes a reference and background check. Fortunately, with these tips, roommate seekers will find themselves in a good position to make this decision moving forward.
Related Posts
Recent Posts
Popular Posts
Tags