How to Find an Old Teacher
Michelle Wilson - September 16, 2022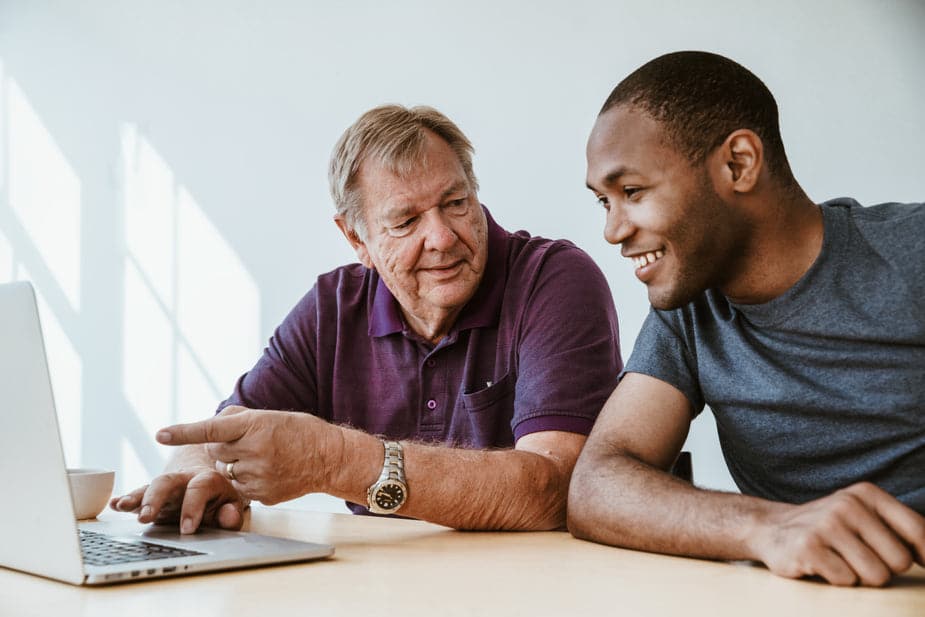 As you enter adulthood, it is human nature to look back on school life and start thinking about old friends, classmates, and teachers who helped set a model and changed the course of your life. While your school days are long gone, it's still possible to reconnect with a teacher from your childhood, especially if you'd like to offer thanks and gratitude.
Finding someone without much information is difficult, but it's not impossible. Thanks to technological advances, it might be easier than you thought possible. In this article, we'll help you navigate several different techniques to find an old teacher.
Visit the School's Directory
Many schools will have a directory with professional contact information on their website. The school directory is a Rolodex of all staff and school employees, visible to the public to encourage direct communication. If your old teacher happens to remain an employee at the school you attended, there's a chance you can still locate the name, email, extension, or address from the school's directory.
To get started, visit the school website, and see if there is any tab or menu option with the words "contacts," "staff," or "directory." If it does, skim through the names registry to see if your previous teacher is still on the list. If the school doesn't host the contact information of all staff, they may not share these details publicly.
Contact the School Directly
There is more than one way to contact the school directly:
If possible, go into the school office. Start by explaining who you are and why you're there. The school may be willing to connect you with the teacher or offer an email address to contact them further. In your email, explain who you are and which class year you were in. Spend a few moments explaining why you wanted to contact the teacher and how they made your life better or easier when you were in school. Aim for an authentic email with relevant details from the past. Don't forget to include the school and class the teacher taught during that time.
Reach out to the school using their contact us page or general mailbox. In the email, ask them about the teacher and whether they still have contact with the individual in question. Point out which class you were in and the year you attended the school. If you approach the school genuinely, it will increase the chances of receiving the email directly. The school will likely pay more attention to someone with a genuine interest than a generic request for communication.
Find the Local Teacher's Association
If the school you went to was in a smaller town with minimal numbers of teacher's associations, try contacting them by phone or email. Although they may not hand out the contact information directly, they might be able to transfer the message appropriately and send the teacher your message. If your teacher is still a certified teacher or association member, chances of finding an educator are better. Whichever method you choose to contact the teacher's association, explaining yourself clearly and authentically will help improve your chances of getting the help and support you need.
Use Online Background Search
Although many different methods can help connect you with the teacher, they are often time-consuming to perform. For more direct contact, look for a people-search method. These websites and companies are designed to scour publicly available data to generate a comprehensive report about the named individual. Information will typically include the contact number, address, social media profile, photos, educational background, and more.
Once you receive the report, skim through the details to find more topics to discuss with your teacher. Anything you see within the report is often confidential, meaning you'll want to keep the conversation generic and approachable. Avoid using anything you find as leverage or blackmail.
Perform a Google Search
With virtually everything and everyone online, starting a search online with Google is easy to find an old teacher. With some luck and thorough Google searches, you may find trace information online about the individual. Avoid just typing the name into the search platform, as many different people will share the teacher's name. Try narrowing your search down to the school you attended and combining the search with the city where your school is located. You will likely need to dig further if you can't get contact information directly from your search results.
Look Through Social Media Online
As social media continues to climb in popularity, looking for your teacher on social media makes sense. Digital life and social connection online are robust, with some platforms passing one billion active users a month. Searching for your old teacher on social media makes sense with that many active profiles. Start by checking the following platforms for your previous educator.
Facebook
Facebook offers the main search bar at the platform's top, making it easy to find people online. Start by typing the name into the search bar to see which results appear. From there, start filtering out the results. Here are a few tips to remember when searching for someone on Facebook.
If you're looking for people, select the People option at the top menu. Results will only display individuals registered on the platform with the same name you've entered (or similar names).
Additional search filters are available on the left-hand side, keeping results relevant. For instance, use the name and education filter (choosing your school) in the search results.
You don't need to be associated with the individual to locate the individual. Select the city where they live to see connected profiles matching this information.
Search by the Individual's Employer or School
If you don't know someone's full name on social media, consider looking up the name or employer online. Start by searching for the school or business at the app's top, then choose people to filter anyone who listed this location on their profile. As lots of people will have their companies or schools on the profile, this option removes a lot of people simultaneously.
Look Through Mutual Friends
Using a mutual friend is an effortless way to find an old teacher if you suspect they have anything to do with an existing friend. For instance, if someone used to work with you or attends the same elementary school, start by searching through their contacts.
Conclusion
Whether you'd like to compliment a previous teacher on their influence in your life or want to know what they're up to, locating someone online is the easiest option. Start with the following tips above to find an old teacher online and see where it takes you. Even if you're unsuccessful, at least you tried to get in touch.
Related Posts
Recent Posts
Popular Posts
Tags