How to Start a Staffing Agency in Texas
Michelle Wilson - November 29, 2022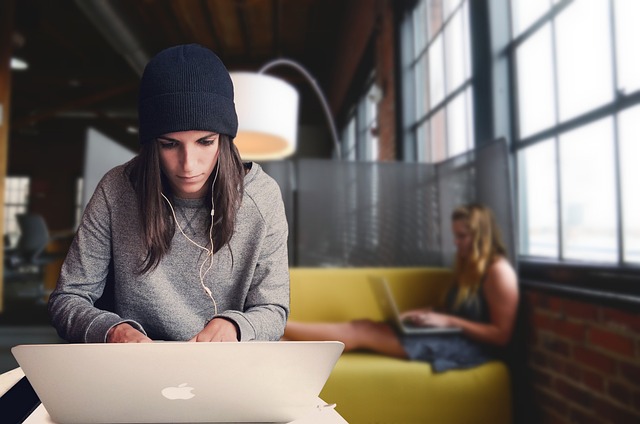 The great resignation is upon us, with many workers jumping from one position to another, hoping to find better work conditions, wages, or work environments. Others are now trying to find a suitable time to start their own business. If you consider yourself an ambitious entrepreneur, creating your staffing agency might be exactly what you're looking for.
To get started, here's everything you need to know about starting your staffing agency:
Create a Business Plan
The first essential step in any business is developing a detailed business plan. Virtually every failed business venture is due to a lack of planning. Establishing your business plan can illuminate a few hurdles you could face while starting a business and offer an opportunity to tackle these challenges.
To get started, establish your business goals and how you might achieve them. You'll want to identify all the main points of the company, including marketing, financing, structure, and operations. It's also a decent time to review the government requirements for developing a staffing agency. When a business plan is finished, an external audience should understand the main points. Finalizing this business planning step at the beginning of your planning process can help make subsequent steps easier down the road.
Find Secure Funding for the Company
The start-up cost for staffing agencies can range between $60,000 to $130,000. Ultimately, these costs will vary depending on the size and location of your business. Finding the funding is a crucial step to starting a company, offering many ways to do so. You could apply for a small business loan or grant, locate private investors, or pool your savings with those of your co-founders.
You'll need a comprehensive business plan and a pitch deck for business owners wanting to find a private investment or loan. A pitch deck is a series of PowerPoint slides breaking down the opportunities, financial projections, and growth strategies. You'll also need a Corporate Director Agreement for any investors wanting to become board members.
Apply for an Employee Identification Number (EIN)
One government requirement to starting a staffing agency (or any other US-based business) is applying for an Employee Identification Number or EIN. It shouldn't take more than 15-minutes to complete the application, which requires a valid Taxpayer Identification Number (ITIN, EIN, or SSN) and must be the principal owner of the business. The EIN is necessary for tax purposes, which users can finalize online through the IRS website.
Look into Company Name Trademarks
A proper name can make all the difference for your business. Look for a straightforward name that stands out from the competition and is easy to remember. Get the name registered and trademarked with local authorities. Always investigate the registration to ensure another company isn't using the title. You can also purchase the matching domain name for your website to confirm good branding as a company. While you don't need a complete website yet, developing a "Coming Soon" landing page may be worthwhile.
Open Proper Business Accounts and Licenses
After you've received the EIN, you'll want to use it for a business bank account. You'll need ownership agreements, business formation documents, and all business licenses. Depending on state requirements, you may need several permits and licenses to get the staffing agency up and running. Individuals should plan for all local, state, and federal licenses to operate the company legally. To get started, talk to a local business attorney to ensure you have caught everything.
Develop a Marketing Plan
After developing your business plan, you should understand how you'd like to market your staffing agency. Now is the time to expand on those initial thoughts, getting a solidified plan of action established. A decent marketing plan should always outline the following details:
How to achieve contracts within the recruitment agency
Key performance indicators (KPI) you'll use to measure the progress made
Description of the current target market and how the company will reach them
A comprehensive list of all competitors
An executive summary that condenses the marketing plan into an easy-to-read approach.
Your new company's market position
Overview of any goals and the strategy for reaching them
Establish Your Company Website
Create a company website that matches your company's brand and image. You'll want to devote time and a portion of the marketing budget toward the best company website possible. Look for a clear and accessible design. A casual visitor should determine what business you are, where you're located, and what sets your company apart from the competition.
Purchase Adequate Insurance
Choosing the right insurance is a critical step no business needs to review carefully. The selected policy should always cover every possible eventuality the company might encounter. For example, a staffing agency should always maintain general liability insurance, professional liability insurance, and worker's compensation insurance. To choose the right policies, talk to a business attorney about the proper coverage necessary for your company.
Get the Right Tools
Modern businesses require innovative tools and technology to run efficiently. When building a staffing agency, looking into attendance and time tracking software, payroll systems, and candidate tracking software can make all the difference in your company. Reliable tools will ensure your agency runs smoothly. Consider any software as an investment in your business plan and budgeting projections, as it's a mandatory business component.
Start Sourcing and Interviewing Candidates
Determine a system for finding, verifying, interviewing, and placing candidates you've chosen. You're in the business of connecting temporary employees with probable clients, so start gathering potential candidates as quickly as possible. Using a few recruitment tools should make this step effortless.
Open Your Business
You'll need to launch the staffing agency when all preliminary steps are finished. Launching your business should include acquiring staffing connections, placing new employees, and achieving your goals. While there will likely be a few growing pains during the first few weeks or months, most will iron out over time. Allocate enough income to cover tax payments, update your tools, and revise your business plan as needed. While launching your business may take time to experience considerable growth, the previous steps will ensure your business remains successful long-term.
Conclusion
As you start building on the initial business, you'll have everything established to get your staffing agency fully operational. All staffing agencies will approach the daily running of the company individually, so make sure you determine your priorities early on. Revisit all business plans to ensure you're on track to reach initial goals while keeping government and tax regulations up-to-date. Remember, it's always better to make informed and educated decisions than to rush through critical steps that could prove costly financially.
Related Posts
Recent Posts
Popular Posts
Tags