Restricted Calls… Who Are They, and What Do They Want?
Nancy Patterson - August 12, 2019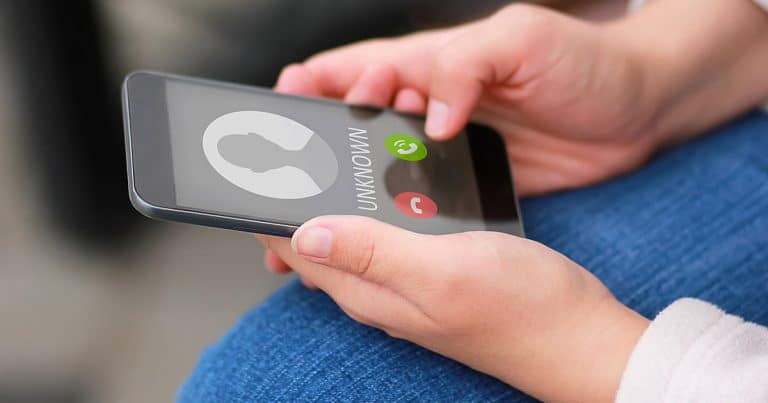 All of us have gotten more calls from unrecognized numbers in the past few years than ever before. It is frustrating and above all just annoying. But when you get a call from a "blocked" or "private" caller, it has an almost a gloomy feeling. Why would anyone who knows you, or is calling you in an official capacity have to restrict their call?
What is a restricted call?
In 2019 every single telecom provider in the United States offers a caller ID service as a feature that automatically comes with your line. That and almost all cell phones these days have a built in display for caller IDs, and it certainly can be off putting to get one of these blocked or restricted calls.
Most if not all telecommunication companies provide their customers with a means to both temporarily and/or permanently disable this caller ID feature. In fact depending on your carrier and the type of phone you may have, it could be as enabling an app or setting on your phone. Or you can enter a prefix to a number you are calling such as *67. The number you are calling will see "blocked", "restricted" or "Unknown" on their caller ID.
Restricted calls have been gaining popularity. Especially amongst those in the robocall industry as a tactic to get you to answer your phone.
"The [telecom] carriers started to identify the bad guys. Call-blocking apps started to scale up and gain popularity," Alex Quilici, CEO of YouMail, recently told NBC News. In response, those who are trying to scam you have to try some new tricks. Disabling their caller ID is one of those tricks, to reach their targets.
But this is where it gets a little dicey. It's not only scammers who are employing the restricted call tactics. Over the past few years bill collectors have also ramped up the use of this trick, as well as the obvious crank callers who are largely harmless.
Perhaps the worst scenario though is when a criminal or stalker use the restricted call feature to torment their victims with anonymity. The FA (Federal Communications ACT) as well as many numerous state laws are designed to protect you from such repeated, lewd, or threatening calls. The laws are classified as telephone harassment.
How can I block restricted phone calls?
There is a silver lining. It's pretty simple to block restricted calls all together from your phone. Telecomm providers have call-blocking features as do most cell phones (built in). Enabling these features might be a varied process depending on who your service is with and what phone you have.
Each carrier will have their own methods and requirements to enable this restricted call blocking. If, for example, you are with Verizon Wireless. You'll want to get on their Smart Family plan for this feature. AT&T also offers this as an optional feature. Depending on who you are with there may be service fees attached, but they are well worth it.
T-Mobile and Sprint currently do not offer blocking for restricted phone calls. That's alright, as most phones now have the ability to use apps and there are apps for all phone types that will allow you to block such calls directly from your cell phone.
Other ways to handle restricted phone calls
If you want more information about your anonymous callers, especially if you believe they are harassing you by phone, you may have other options:
Phone Bill Audit.

Keep track of all those pesky calls. Write down when it came in and on what day. Then compare with your phone bill records to see who called.

Reverse phone lookup.

Now that you have the number. You'll want to do a reverse phone lookup to get as much data as possible. You'll get the callers identity as well as other information such as current address, address history, email addresses, alternative phone numbers and even social media profiles for.

Toll-free line.

Get a Toll-free line. They use ANI (automatic number identification), which overrides caller ID-blocking features. You'll pay more for your phone service but you'll be able to see EVERY number that called you.

Use call-blocker apps.

There are tons of paid and free apps that offer a varying level of protection and functions. Though restricted call blocking isn't often on any of the free apps, paying a one-time small fee for an app is often a better option than paying monthly with your service provider.

Trace the Call Using *57.

The *57 feature traces the last call you received and relays that caller's ID to your carrier. It's not available everywhere and not available from all providers. You will also pay a fee every time you use it, successful or not, so be mindful that it really should only be used with threatening or harassing calls. Don't use it on nuisance or telemarketing calls. If you are being harassed by a caller with a restricted number, immediately dial *57 after you disconnect the call and follow the recorded instructions. You should also contact law enforcement once you activate the trace. Carriers only release the caller's identifying information on request from a law enforcement official, so one will have to call on your behalf to get the information.

Get The Police Involved.

*57 isn't always available in your area. If the calls are threatening in nature, do not delay in getting in touch with your local police or sheriff department and file a complaint. The sooner the better and they will have further steps and tips for you.
Related Posts