CheckPeople: An In Depth Look At The Products & Features
Linda Collins - August 15, 2019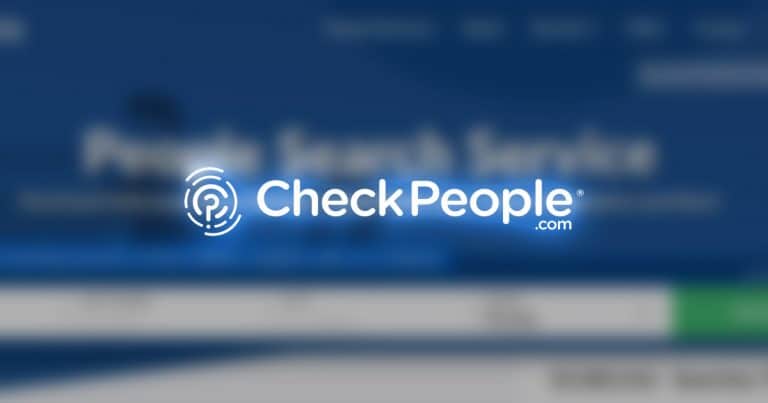 When it comes down to it, CheckPeople does the work for you. We are fully integrated into the U.S. public records system through complex aggregates. The documents we access are provided to the public via local, state and federal agencies. They are easily accessible and available to you via the CheckPeople series of products.
Prior to services like CheckPeople being available, attaining public records literally meant getting in your car and driving down to the courthouse. You would then petition (formally request) the records and pay a fee for each record you were wanting to pull. Then you'd get in the queue for the clerk to actually locate and pull the records you have requested. Then they will need to make copies for you and mail them to you… YIKES!! What a headache! By the time you actually got the documents in hand, who knows how much time may have gone by. Not very productive!
Thanks to services like CheckPeople, accessing the records you need has really never been easier. But access is only half the story. CheckPeople goes beyond to make sure that the data you receive is easily understood and usable. Did I forget to mention INSTANT!?!? You bet it is!
CheckPeople Products & Features
Personal Information, Known Aliases & Date of Birth
This section includes a full summary of personal information, including, but not limited to, full legal first, middle, and last name, known aliases, date of birth, age, phone number, current address and/or any other contact information.
Phone Numbers
This subsection of the Personal Information section will find all associated phone numbers. It is not uncommon to find that more than one of the phone numbers listed are current and active for the individual. Learning about hidden phone numbers can be helpful in getting to the truth in a lot of cases.
Email Addresses
This is also a subsection of Personal Information. CheckPeople search finds all associated email addresses with the subject of the search. Some may have gone inactive ages ago, however it's good to look into all of them.
Employment History
A good means of identity verification is checking to see whether or not their employment history matches up with what they have reported to you. Sometimes you can spot gaps in employment that really tell a different story all together.
Related People
Under the Related People section is a list of people who are associated with the person you've searched, including parents, siblings, family members, roommates, close friends, and other people known to the individual.
Current & Past Addresses
This section of your report provides a full history of known past and current addresses. The information is sourced from thousands of public records and compiled into a list. This may also include work addresses.
View a satellite picture of the current residence and explore the interactive map for census data in the neighborhood.
The best way to use this feature is on a desktop computer or laptop.
Criminal History
Our criminal history database compiles citation, arrest, and criminal records from jurisdictions across the country. Each county has its own processes and procedures regarding the release of criminal history information and how much of it is available through their databases.
These records are maintained and published by government agencies, and therefore may not be comprehensive or fully accurate. This information should be used wisely and as a starting point for your own due diligence and investigation.
Sex Offenders
In the Sex Offenders section, we list and map out known sex offenders living near the person you've searched. The report includes, but is not limited to, full name, physical description, mugshot, offense type and dates.
If you want to find out whether any sex offenders live in your area, enter your name in the search field above.
Financial Information
This section may shed light on the person's financial situation. Here you will find possible bankruptcies, liens, judgements, foreclosures, UCC filings and evictions.
Personal Assets
This section includes assets owned by the person you've searched. Results may include real estate properties, vehicles, airplanes, and watercrafts.
In a messy divorce? In a lawsuit against someone personally? Want to make sure they are being upfront about all their personal assets? This is the report for you!
Businesses
This section includes possible business related information, including, but not limited to, employers, business affiliations, corporate filings, and trademarks. If they've registered a business or any trademarks you will see them listed here.
Social Media / Deep Web
This section contains possible online profiles on social media platforms and articles for the person you've searched. It will come up with a mix of different profiles. Some will match, some won't. However this is important in uncovering hidden social media profiles!
Some of the most common uses for CheckPeople are easy to list.
Researching Online Dates
Background Checks
Locating Loved Ones
Research Arrest Records
Sex Offender Searches
Self Checks
Whether you fall under one of these common reasons to use CheckPeople.com or if you have your own reasons for needing to access public records. You can be certain that CheckPeople makes it easy and painless! Do a search and get instant access right now!
Related Posts