Is That Number Calling You Legit?
Nancy Patterson - June 23, 2020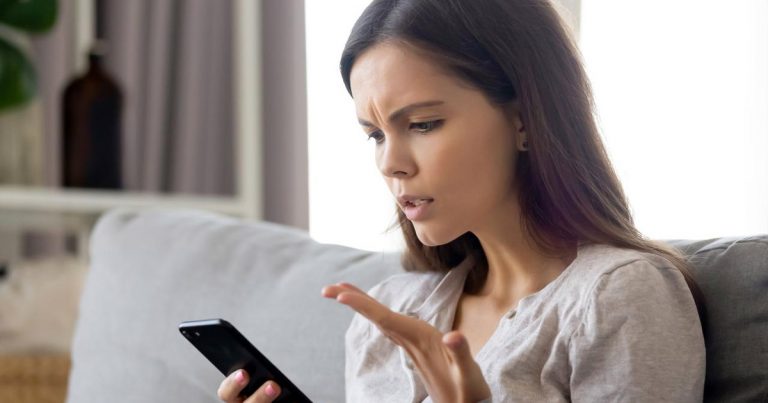 Unless you got your very first phone number yesterday, you've probably gotten an incoming call from an Unknown number and struggled with whether or not to answer it. You could hardly be blamed for being wary of answering the call. After all, we've been conditioned to have suspicion. It's getting quite difficult for consumers to differentiate between a legitimate business or person, or someone looking to make you the victim of their scam. It's a good idea to read this article and learn just how to figure out whether that call is one you are willing to accept.
Spoofing: Fake Numbers Are Everywhere
Alright, we've got two decades of the twenty-first century in the books and instead of cool flying cars, and Star Trek replicators, what do we have? Call ID Spoofing!! Still! (*starting my breathing techniques*). And if that's not bad enough, it's not as if it's ONLY deployed by scammers. If it were, maybe we'd all get a cute chuckle every time we see one of these calls come through. Instead, it's also used by telemarketers and bill collectors (I can't even…). Caller ID Spoofing allows these shady folk to mask their number to appear as if it's local. You might be more tempted to pick up a local call you don't recognize than one from, say, a toll free number.
Without wasting a second, they'll start right in to whatever pitch the caller has for you. The idea is that you are to become their next victim, and the longer they can keep you on the phone, the longer they have the opportunity to convince you to buy into their scam. This, unfortunately has become quite a profitable money generator for them.
It's estimated that in the United States both business and consumers combined receive more than 100 billion unwanted calls EVERY year (half of which probably come to my phone). And get this; that doesn't even include the over 30 billion telemarketer calls. There are even prediction models that estimate 50% of the calls we will get this coming year will be of a fraudulent nature.
For most of us this usually means that we've lost maybe a few minutes here and there, as we swipe those calls into non-existence. However, that is not the case for everyone. The FTC (Federal Trade Commission) reports consumer losses that almost reached a mind boggling $1.5 Billion in 2018.
While the FCC (Federal Communications Commission) has pretty large teeth in the way of fines for residents of our great nation. When it comes to international robocallers, the FCC really has very little to no recourse.
Is The Number Legit?
It doesn't look like scam calls are likely to stop any time soon, however, you can do quite a bit to protect yourself. Lets go over a few.
Social Media

Most of the time legitimate businesses list their phone numbers on their social media pages. Along with their number they will often list their website as well. These things can be used to determine of you feel a business looks legitimate.

Search Engines

It's probably most of our first go-to. Throw the phone number right into your favorite search engine and see what you get. You might not see a business listed, and instead see a bunch of red flags. Often you'll find many complaint listings pop up for certain phone numbers as top search results. Check it out!

Reverse Phone Lookup

There simply isn't a better and more thorough option that using a solid reverse phone lookup tool like the one on Check People. The service works for both cell phones and landlines and crawls the internet seeking information related to the number you provide. Their proprietary algorithm will search for social media accounts, current websites, forum posts, blogs, current and previous images/videos and other various content that we'll find on the deep web. Many people don't realize what accounts are linked to their cell phone number.
Scammers and the like are not going anywhere any time soon. Believe it or not, I wrote about similar tactics almost 20 years ago for another publication. We haven't come very far folks and you don't want to find yourself an unwitting victim of a phone scam. Do what you can to protect yourself and check this space in 20 years for another update from yours truly!
Related Posts