How to Find Hidden Profiles on Social Networks in 2022
Michelle Wilson - February 27, 2022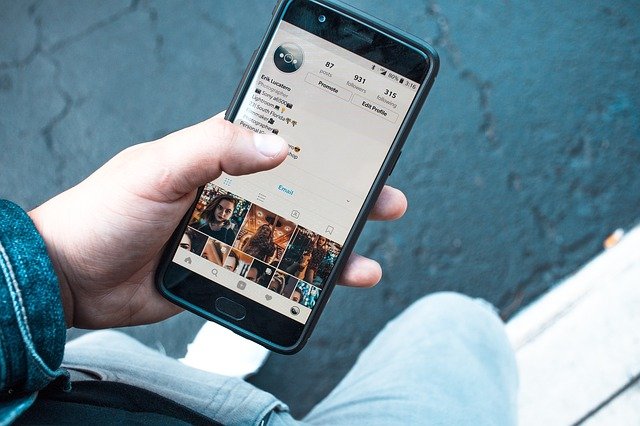 Trying to find someone's social media account can send you into a massive spiral of internet pages and too much coffee, especially when you know they have an account; it's just tucked away somewhere hidden. Whether you're trying to find a long-lost friend, a new co-worker, or trying to locate a new love interest online, checking for an account is a natural step.
Using due diligence is required in an online era, with protecting your safety and security online needing to be a priority. While searching an individual's name online might be a decent starting point, the overwhelming number of results can deter even the toughest sleuth. Trying more targeted approaches to finding someone often remains a better option for short-term discovery and long-term monitoring. Occasionally, individuals want to stay private for a reason, which should be respected whenever possible.
Always Confirm the Account Before Continuing
While you should never search for someone online for stalking or malicious intent, checking a few public profiles is relatively harmless. Make sure you verify any account as the right profile; billions of individuals exist globally, there's bound to be multiple individuals by the same name.
Barring this information, here's how to find hidden social media accounts, from a generic approach to a highly targeted technique.
A Step-By-Step Guide to Searching Social Media Accounts
Start with an Internet Search
While an internet search is likely everyone's starting point, using search techniques can prove valuable in your effort. Google offers multiple tools that most people don't use in a generic search, reducing the level of miscellaneous results. Quotations around the name, for example, will only show results for that specific name instead of any variation of it online. Likewise, you can use a particular website online to search by adding the phrase site:twitter.com.
Run an Image Search
If you have a stock photo of the person you're looking for online, copy the digital image and save it to your device. Paste the image into Google Image Search, which pulls all websites where that image is found online. A picture can bring faster results, including fake profiles or spoofed accounts online.
If you only have the individual's name, enter the details into the search function of Google Image Search. All photos attached to this name will appear, including social media accounts. Scroll through the results and look for a picture of the person you're trying to locate.
Discover Linked Accounts
If you find one social media account, look for any linked accounts in the profile. For example, linked accounts will share information across multiple websites online – for example, pushing Instagram photos to Facebook or Twitter. Follow these posts or images back to the social media account and view the profile. If this search proves unsuccessful, use Google Image Search to track the profile.
Check an Email or Phone Number Online
While a social media username search might bring in a few results, a phone number or email address will show any account on the platform. Visit the social media account directly and enter the phone number or email address into the search bar to see if it pulls any results directly.
Alternatively, most social media accounts have an automatic sync with other contacts on your phone. Use the discover or find feature to capitalize on email or phone number search. If this option still doesn't show an account for the person you're looking for, try to log in to the social media account with their email address. Instead of guessing the password, hit the "forgot my password" button. If the network sends an auto-recovery email, you know they've got a secret profile.
Search for the Same Username on Every Platform
People enjoy creating a brand online, carrying one username across all social media websites. If you happen to know one of their usernames online, run it through Google to see if there are multiple profiles attached. If Google fails to show any results, consider entering the username directly on the social media network. For example, entering a TikTok username into Instagram may turn up a few results.
As the world of personal branding and monetization continues to explode, many people are creating unique brands attached to their social media accounts. This branding often includes listing different social media accounts under the profile section (for example, detailing Instagram on a TikTok profile or Twitter handle on Facebook). The easier it is for people to find different accounts, the more likely their social media following will grow.
Create Your Own Account
Search functionality is more accessible within the social media network, making your discovery easier when on the platform. Many websites and applications use algorithms to uncover connections between you and individuals from your past. These details may include phone contacts, mutual contacts, emails, and more. Most social media accounts will automatically recommend people you know directly.
If you're looking for a profile on a dating website, don't be afraid to create a profile (even if you don't upload photographs) if you believe it will catch them red-handed. Websites like dating platforms take privacy pretty seriously, only showing profiles to registered users. Other networks won't grant access to member information unless you're registered on the application yourself. Try to tailor your fake profile to their shared interests and hobbies while using the search functionality to match their characteristics. Keep in mind there are thousands of individuals registered on popular dating applications – this process may prove more time-consuming than you initially anticipated.
Perform a Background Check
Background checks compile a multitude of details about an individual from various sources. Most platforms only require a full name and birthday to get started, although more personal data will offer better results. The background report will always include the personal confirmation of data (including name, email address, phone number, and address), along with credit and criminal verification. Additionally, most will use online data from social media websites to create an online profile of these individuals.
Comb through your background check results to confirm any social media accounts or dating profiles online. If you happen to spot a few questionable profiles, investigate them for yourself or consider confronting the individual in question.
Conclusion
Approximately 69% of the entire U.S. population currently uses social media, making it very probable that the person you're trying to find online has at least one profile. On the other hand, that leaves nearly 31% of all Americans without any social networking at all. If you've tried all these steps to locate a social media profile, there's a possibility they don't have an account at all.
At the very least, use these tips to investigate your own social media presence online. Open a private browser not attached to your current social media account and try searching for your name, phone number, or email online. Chances are, there's more information about you available online than you realize.
Related Posts