Phone Area Codes to Watch Out For
Michelle Wilson - April 5, 2022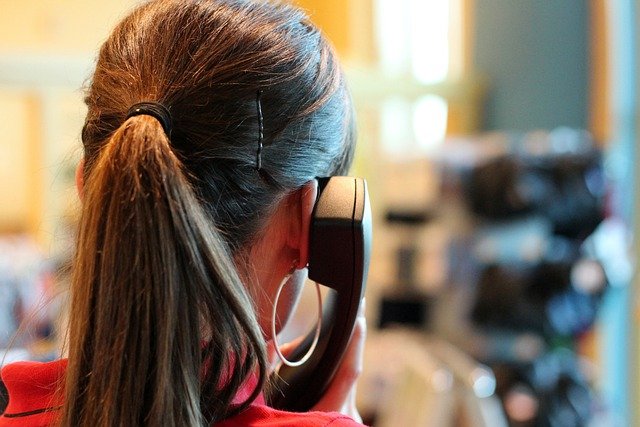 We've all had a few missed phone calls from unknown numbers, but how we react to them makes all the difference. Do you ignore the call? Maybe you call them back? Does curiosity get the best of you?
If you're one of the brave souls that call unknown numbers back without researching them first, you may walk right into a phone scammer's trap. Scam calls are a continuing problem in North America. The criminals defraud unsuspecting phone owners through manipulation tactics to get a return call. Recent reports from TrueCaller indicate that Americans receive approximately 4 million scam calls hourly.
Common Phone Scams
Phone scams are frequently designed to take advantage of curiosity. They use plenty of tactics to get a victim to interact and engage in the scheme, most often trying to trick you into an expensive international toll number.
"One Ring" Phone Scam
With this scam, the perpetrator dials the victim and hangs up just before the call is answered. These calls intentionally end the outbound call early, often on the first ring. The calls are frequently done with a robocall autodialer or internet phone line, using falsified caller information. The fabricated caller ID helps keep the call seeming legitimate to prevent suspicion or concern.
Occasionally, the scammer may contact the victim multiple times, creating urgency. As telemarketers and spam callers don't call more than once, the intended targets frequently call back a regular number.
Should you receive a call from an unknown number calling multiple times, always run a reverse phone lookup before returning the call.
"Ring and Run" Phone Scam
This scam relies on a victim answering the phone, waiting on the line until they answer the call. When the unsuspecting individual picks up, the scam artist pretends to represent a business or organization with time-sensitive details. Fraudsters often pretend to work for a doctor's office, bail bondsman, collection agency, or other similar variation.
Once the caller answers, the scammer begins unfolding a fictitious story. The story captures the victim's interest before suddenly requesting a callback or hanging up. Naturally, this creates a sense of urgency and curiosity, pushing the victim to return the call. These scams are considerably costly, with Americans losing close to $10.58 billion in 2019 alone.
Area Codes and Phone Scams
The most significant influence on scam call success is the introduction of digital telephone services. These services allow scam artists to clone existing area codes, making outbound calls from phone numbers with any area code of their choosing. The caller ID is regardless of physical location.
These cloned area codes trick victims into thinking they're calling a US area code when calling a premium number that connects outside the USA. Calling back will charge the victim anywhere from $5 to $30 a minute on the line.
Research believes that more than 90% of scam calls in the US will use local area codes to fool phone users. Thankfully, knowing the area codes most frequently used in scams can offset the chances of falling victim to these attacks.
What are Area Codes?
An area code is also known as a dialing code. This three-digit sequence of numbers refers to the sequence before a seven-digit main phone number that connects a call to exchange another geographic area or country.
How Do Area Codes Work?
The United States is divided into different regions corresponding to telephone dialing areas. These areas are known as different area codes. Area codes depend on population, with some states having one area code and others having many (for example, California has 36.)
These area codes identify the designated origin of a call using the seven-digit phone number. This complete number represents a specific geographic address that routes calls through a telephone network.
How to Identify a Scammer
If you've received a missed or incoming call from an unknown number, a background check can help source the origin. Investigating a phone number can offer the phone owner's name, address, social media profiles, etc. If you're looking for further information, use the names provided to run a subsequent background check about the caller.
Area Codes to Avoid
There are many different area codes within the United States commonly associated with scam callers. If you're receiving calls from these area codes, always let the call go to voicemail. Let the call go to voicemail to see if they're a legitimate caller before further contact.
954 Area Code Scam
This area code connects with Broward County in the state of Florida. This area code recorded an average of 31 robocalls per person, double the national average for robocalls received within the United States.
The 855 Area Code Scam
This scam area code clones genuine toll-free prefixes. Most calls associated with this area are attached to fake tech support, company representatives, and debt collection services.
484 Area Code Scams
This area code attaches to southern and eastern Pennsylvania.
832 Area Codes
This area code attaches to Houston and the surrounding areas within Texas.
360 Area Code Spam Calls
This area code connects with the western part of Washington state, mostly outside metropolitan Seattle. This area code is frequently used for fabricated IRS and tax calls.
321 Area Code Spam
It is connected with Sanford, Alafaya, Pine Hills, and Kissimmee in Florida. This area code ranks highly among spam callers.
Area Code 716 Scams
This area affiliates with New York State.
740 Area Code Scams
This area code is for Lancaster, Marion, and Newark in Ohio.
Area Code 813 Scams
This code attaches to the counties of Hillsborough and Pasco in Florida.
Area Code 888 Scams
An area code that is a cloned variation of this toll-free prefix. This is most commonly connected with "one-ring" phone scams.
866 Area Code Scams
This scam code is often a clone of actual 866 toll-free prefixes for dialing internationally. These calls frequently occur in Jamaica.
Area Code Scams for 877
This area code is a cloned toll-free prefix that directs callers to international numbers. These calls frequently result in high charges.
205 Area Code Scam
This number is the Alabama area code for Birmingham, Tuscaloosa, and Hoover.
Area Code 757 Scams
Covering Portsmouth, Newport, and Suffolk, this area code expands across the eastern part of Virginia.
Area Codes Might Be Legitimate
Remember that any of these area codes are attached with legitimate US phone area codes. Receiving these calls doesn't necessarily mean they're a scammer; it simply means that more malicious calls come through those area codes than others.
Conclusion
When you receive a call from an unknown number, especially from one of these area codes, it's always better to double-check the caller. Protect yourself from falling for phone-related scams; by adequately researching the phone number and investigating the directory of public records, you'll make informed decisions before falling victim to a costly mistake. Spending a few minutes researching can keep you protected from scammers and criminals.
Related Posts
Recent Posts
Popular Posts
Tags