What To Do When Your Candidate Fails a Background Check?
Michelle Wilson - March 5, 2022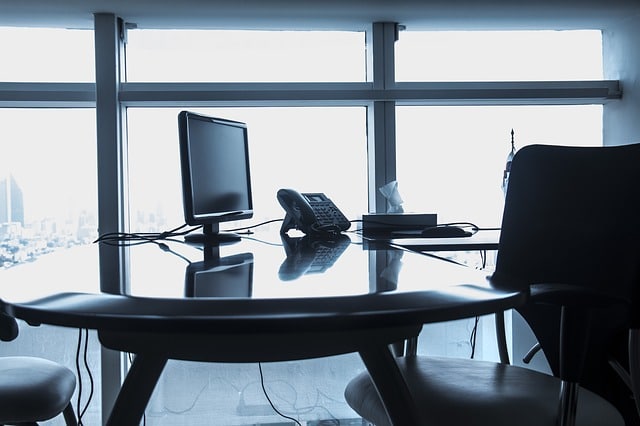 When you're sorting through a sea of potential applicants, it might seem like you've found the perfect person for your company. You're ready to hire them, but the negative results of your background check come through. An excellent skillset is hard to find for a company trying to hire. When you're facing a potential problem on their background check, you've got a crucial decision to make. Reject the applicant or accept them regardless.
A candidate might fail a background check for multiple reasons, with some candidates posing more significant problems than others. Making an educated decision is the best option, leading you to the best solution for your business. Employment screening can protect you against unexpected risk and performance issues.
A "failed" background check doesn't mean a company should instantly disqualify the individual. When evaluating the application, implement core strategies to help assess the overall application. Under the right circumstances, a hiring manager can still confidently proceed with the job offer.
We'll help you determine the most common reasons an individual might fail the background check, how to act compliantly (while still sticking with company policy), and how to abide by federal and local laws when making your decision.
The Reasons for a Failed Background Check
There are plenty of reasons for a background screening flagging the profile. These reasons might include education discrepancies, poor credit history, criminal activities, false employment records, damaged driving records, or a failed drug test. Some reasons may prove more problematic than others, but the hiring manager should consider each reason independently.
Education Discrepancies
Fluffing a resume is a common tactic for individuals wanting to secure employment, which can frequently backfire. Education verification helps a company or hiring manager identify claims that don't match reality. If a candidate doesn't attend a specific college or university, it will show on the background check. Always discuss these discrepancies with the candidate for further clarification.
Poor Credit History
It's essential to recognize that not all background checks will include a credit review; in fact, some jurisdictions greatly restrict them. If you're allowed to pull these financial reports and see high debt, delinquencies, and collection activities, you may be worried about an applicant's integrity. When a candidate is applying for a management or finance position, using these details to determine responsibility may be appropriate.
Damaged Driving Record
The motor vehicle report (MVR) will show any infractions or moving violations attached to a candidate. If the individual is applying for a driving position, this record becomes significant and vital to hiring. Checking someone's driving record may safeguard the company by avoiding potential legal or insurance consequences. Always consider the driving record with the position and how the history will directly impact your company overall.
False Employment History
Nearly one in three Americans have lied about their work experience and the dates of employment on a resume. When you're offering a position to a candidate, it may directly connect to the extensive history and experience they bring with them. Always confirm prospective employees' work experience, especially if they claim experience in a similar role. When a person wasn't truthful with their previous employment, it's a solid reason to deny employment moving forward.
Failed Drug Test
Illicit drug use can pose significant problems for prospective employers, especially when dealing with motor vehicles or the public. If your pre-employment screening shows illegal substance use, it could be grounds for revoking an employment offer. Screening policies ensure consistency across all hiring, so a candidate's employment is contingent on passing the drug test. If a candidate claims medicinal purposes for marijuana use, contact legal counsel before taking adverse reactions.
Criminal history
Nearly 77 million Americans have a criminal record reporting on employment background checks. Whether your company can hire these individuals despite the record depends on several factors. These factors include industry-specific regulations, such as working with vulnerable populations or driving positions that require a clean driver's abstract. Under some circumstances, refusing to hire someone with a criminal history is discriminatory. It's important to always consider the illegal activity with the position at hand.
What to Do When a Candidate Fails the Background Check
Reviewing a candidate's background check helps a hiring manager make informed decisions within the company. It's crucial to follow corporate policies and any local or federal laws. Always review the employment screening policy, along with the Equal Employment Opportunity Commission (EEOC) guidelines.
Ensure that any adverse action steps follow the Fair Credit Reporting Act (FCRA) and any local fair chance hiring laws. When an individual fails the background check after a contingent job offer, follow these five steps:
Step 1: Consult Your Policy
The employment screening policy should outline anything found within the background check. These policies include social security verification, previous education and employment verification, criminal history, and motor vehicle records. Always adhere to these terms carefully and equally with every candidate.
Step 2: Send a Pre-Adverse Action Notice
When you've decided not to hire an applicant based on the results, you'll need to let the candidate know. The law requires a business to send a pre-adverse action notice, a copy of the background check used to make the decision, and a copy of "A Summary of Your Rights Under FCRA." This report allows a candidate to review the results for accuracy and answer any questions regarding the information discovered.
Step 3: Allow a Candidate to Respond
Depending on the results, allowing the applicant to discuss these issues within the background screening is a fair opportunity. There's a chance the candidate has been a victim of identity theft and holds a damaged credit history. Maybe they have a reasonable explanation for the employment history discrepancy.
Step 4: Make a Decision
Follow the company's policy and employment guidelines when conducting individualized assessments. These regulations safeguard the company and ensure a fair hiring procedure for all candidates. If you offer the person a position, the initial background check process is complete.
Step 5: Send an Adverse Action Notice
Should you decide not to hire an individual because of the background report, federal law mandates you send a final adverse action letter to the candidate. This letter must explain the findings for the background are the reasons for the rejection. Stick to the letter of the law, especially when a report pulls a criminal history record, as it will help you minimize the risk of fines or legal action against the company.
Conclusion
Comprehensive background checks can help employers make informed hiring decisions. Periodically, the screening will reveal negative items, but these items don't require an immediate rejection. Always base your decisions on reliable data and individualized assessments of the screening. Encourage honest dialogue between candidates, primarily when you find red flags on the report.
Deciding to hire someone based on their background check isn't always immediate. Consult the company policies and procedures for clarification, if needed.
Related Posts