How to Find out Who Keeps Calling
Nancy Patterson - May 14, 2019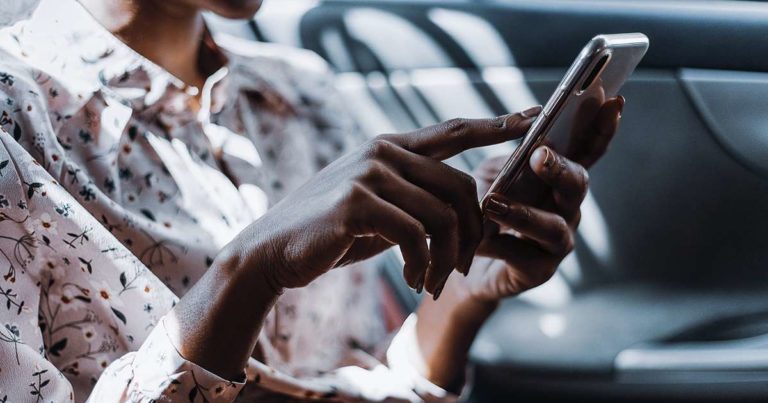 It's crazy to think that there was ever a time when caller identification didn't exist. With the rapid rise of cell phone use, most Americans can't imagine answering the phone without first knowing who is calling. However, there are still times when an unknown number may pop up on your phone.
Scammers and spammers haven't stopped trying to work around caller id. They've figured out how to call from numbers that look like they are in your area code, so you think it's someone you might know. They can also show up as: "unknown number," instead of 10 digits.
There is also a chance that someone that you love is purposely avoiding saving a number into their contacts, so you won't know who they're communicating with. If the same mysterious number keeps calling and texting your child, your significant other, or you, there are a few quick ways to uncover who's behind it.
Google
You can use Google to find just about anything, and phone number associations are included. A quick Google search of a phone number could reveal a person's name and social media accounts, or a business's website if they use that phone number to advertise.
If one scammer in particular is targeting a certain area code, there's a chance people are talking about it in local news or online. That number might already be listed to help warn residents, and should show up on the world's largest search engine.
Check a Phone Book
You read that correctly—a phone book. But we don't mean an actual book that gets dropped off on your front step. Nowadays, phone directories are online. You can check www.whitepages.com for listings. Instead of searching someone by their last name, you can simply enter their phone number.
If the number is a landline or a cell phone number, it will likely be listed. If it is a business or a telemarketer, it probably won't be. Unfortunately, White Pages will only give you the first letter of a person's first and last name unless you pay for their premium search service. Depending on the carrier, they may also provide the city that the person's phone plan is associated with.
Social Media
Many people and businesses choose to link their phone numbers with their social media accounts. This can be a simple and free way to identify an unknown caller.
According to Statica, Facebook is the most popular social network worldwide with more than 1.8 billion monthly active users.1 Users do have the options of keeping their phone number hidden from everyone, or only allowing it to be visible to their friends, but it's worth a try since there is a good chance the owner of any phone number has a Facebook account. Simply type the 10-digit number into Facebook's search bar, and see what comes up.
Reverse Phone Lookup Tools
The desire to find out who unknown phone numbers belong to is so common, many developers and business leaders have stepped up to make it possible. There are now several apps and websites specifically designed for reverse phone lookups. They search millions of databases and public records in order to uncover as much information about the people or businesses behind any phone number as possible.
CheckPeople's reverse phone lookup tool instantly scans more than 6 billion public records. After typing in a landline or cell phone number, we quickly provide you with the associated name, address, social media accounts, and even intimate details such as criminal history, marriage and divorce records, and any lawsuits they may have been involved with.
The CheckPeople team has more than 20 years of experience running internet businesses. We have developed an advanced algorithm that is designed to give you the best, most reliable information you need as quickly as possible. Our database is always being updated, so you can feel confident in your search results.
What If the Number Is Blocked?
Some telemarketers and spammers are able to block their phone number from showing up on your caller id. Instead of numbers, the words "blocked," or "unknown number" may appear. But you might still be able to identify the number.
In the United States, dialing *82 immediately after receiving a call from a private caller is meant to unblock the number. Dialing *69 may also provide you with the last number that called your phone, and offer to call it back for you. However, we don't recommend calling an unknown or blocked phone number back. Many massive call campaigns are automated, and an answered call will highlight that your number is still active, indicating that they should continue calling it.
Getting Police Involved
If you ever feel harassed or threatened by an unknown caller, you should let your carrier and police know. Some phone companies offer subscription services that allow you to trace and report callers by dialing *57. Local police officers may also be able to provide insight about a common phone scam spreading in your area, and how best to handle it.
Get on the "Do Not Call" List
The U.S. Federal Trade Commission (FTC) has created a list called the National Do Not Call Registry. It is a free, easy way to reduce telemarketing calls. You can register your phone number at www.donotcall.gov, or call 1-888-382-1222 from the phone number you would like to register. The FTC says you can expect to get fewer telemarketing calls within 31 days of registering your number.
How Did They Get My Number?
According to the Better Business Bureau (BBB), the most common way for scammers and telemarketers to get your phone number is to buy it from a third-party data provider.2 Unfortunately, hundreds of data providers are able to obtain your number from forms you fill out, or phone calls you make to what you thought were secure platforms.
Here are some of the most common ways the BBB says your cell phone number ends up in the wrong hands:
Calling 800, 888, or 900 numbers. Whenever you dial these numbers, your phone number may be captured by a system called "Automatic Number Identification (ANI)." ANI stores your number, matches it with other lists and address directories, and can then be added to marketers' directories.

Contributing to charitable organizations. Many charities hire third-party telemarketing companies to collect their donations. They not only keep a percentage of your donation, they also keep your contact information and sell it to other telemarketers.

Applying for credit. You have to provide personal information such as your phone number to apply for even small amounts of credit, and that data is continually sold and resold to marketers.
The BBB recommends limiting where you provide your cell phone number, and always reading the fine print on disclosures to find out if companies plan to sell your personal information.
Cell phones have become an incredibly important, prevalent part of our lives. Nobody wants to be disrupted by unwanted phone calls and texts all day, especially now that the alert could show up on your phone, your laptop, and your watch. You have a right to know who is interrupting your day, so you can feel confident in your decision to answer or block any unknown number that tries to reach you.
1 https://www.statista.com/statistics/398136/us-facebook-user-age-groups/
2 https://www.bbb.org/acadiana/news-events/news-releases/2017/04/how-do-robo-callers-and-telemarketers-have-my-cell-number-anyway/
Related Posts