DoorDash Background Check: Everything You Should Know
Michelle Wilson - February 3, 2022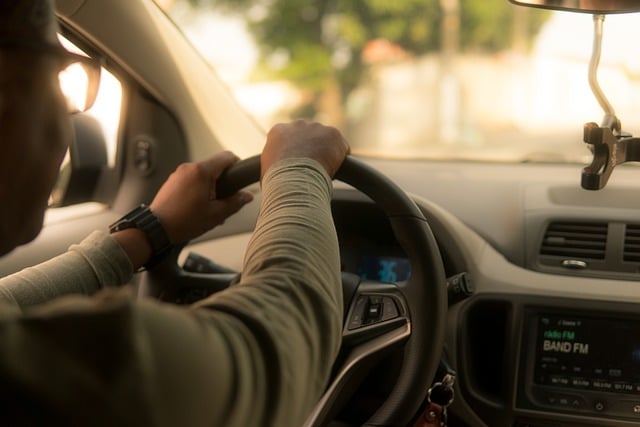 Available in over 7,000 cities across Canada, Australia, and the United States, DoorDash connects individuals with increased earning potential. The platform allows anyone with a mode of transportation and a smartphone to work for them, making it a lucrative opportunity. The local drivers are Dashers, paid contractors who set their hours and choose their earning potential.

To work with DoorDash, you'll need to be at least 18 years or older, with a reliable source of transportation. Individuals using a vehicle will need a valid driver's license along with their social security number. All drivers must consent to a background check before the application is approved. If you're curious about the background check, you're not alone. The screening process is a mandatory requirement to ensure all applicants uphold the top safety and security requirements needed from the company.
What Do the Screenings Consist Of?
Thankfully, working for DoorDash doesn't require complicated degrees or extensive experience. Every approved driver operates as an independent contractor, with hiring decisions based on your check result. Should the food delivery service find anything in the report, they may reject your application.
DoorDash uses a third-party background check company to ensure the accuracy of all reports. While some employers review extensive history about their applicants, the DoorDash app looks for two essential components. These include criminal records (county, state, and national databases) and motor vehicle and license records.
What Does DoorDash Evaluate?
Like Lyft, Uber, and other delivery programs, DoorDash performs background screening to maintain its platform's security, safety, and stability. The app performs ongoing screenings of active drivers, meaning a change in your report may result in deactivation or termination, depending on the eligibility requirements.
Currently, drivers from California and Massachusetts are exempt from the ongoing screening process, only requiring an initial application review.
How Far Back Does the Criminal Screening Go?
Your credit report needs to follow the rules and guidelines dictated by the Fair Credit Reporting Act (FCRA), removing information after seven or ten years. The criminal background check isn't limited by a federal act, meaning any convictions are visible in the report (even if they happened thirty years ago).
Most background checks will limit the criminal background information for convictions within the last seven years. The application wants to ensure that all drivers for DoorDash are safe and will likely review illegal activity individually. This provision means DoorDash can deny an application if a candidate has a felony from more than seven years ago (if it goes against their protocol).
What Does Door Dash Look for Specifically?
Your personal information will be cross-referenced against County Criminal Searches for the last seven years, complete with court records relating to the conviction. Checkr will review the National Sex-Offender Registry Searches from the previous seven years.
How Far Back Does the Driving Record Go?
DoorDash has a head office in San Francisco, which means they'll review your driving record from the previous three years. The company looks for details, particularly offenses that may disqualify an applicant from driving professionally. These infractions include:
DoorDash may disqualify your application if you've had any moving violations within the last three years, including speeding tickets, accidents, stoplight violations, or driving without insurance. Additionally, DoorDash will look for drug-related violations or DUI convictions within the last seven years.
What Documentation Will I Need to Provide?
The DoorDash background report will include the minimum information needed to ensure you're eligible to become a Dasher. The basic search is identity verification. You'll need the complete name (first and last name), date of birth, and social security number to confirm your identity.
Are There Any Disqualifications?
There are several reasons for a denied application. DoorDash uses the information received in your background report to decide, depending on what they find. Specifically, you should have a clean driving record and no criminal records to work as a Dasher. Applicants may have their application disqualified for the following reasons:
A surplus of three moving violations
Criminal history
Drug and alcohol infractions or convictions
Sexual offenses of any kind
DUI on your driving record
One of the first areas DoorDash reviews is the criminal history on an application. It's easily the fastest way to disqualify an unsuitable driver.
How Long Does the DoorDash Background Check Take?
According to the DoorDash platform, the screening process should take five to seven business days. Occasionally, this process may take longer. Most Dashers on the platform report a timeframe of five to ten days to receive approval. Some factors may contribute to a delayed application, such as high volumes of applications or multiple residential addresses on file.
Your timeframe for a criminal background check will vary significantly depending on the city you register with. A criminal background check may take between two and ten days, depending on the number of recorded transgressions. For example, 3,000 counties within the United States don't offer a centralized database for criminal records.
Motor Vehicle Check Timeline
The duration of receiving an approved application may vary significantly. For some states, a screening could take a few days. Busier, more populated states may return the report after a week.
Unfortunately, too many factors influence the background check process to offer a solidified deadline for your application.
Can You Speed Up the Application?
While there's no way to expedite the process, there are a few things you can do to have the application processed as fast as possible. When registering online, always fill out the forms completely and accurately. Never use a shortened version of your name (or a nickname), as your legal name is required to submit the background check.
Can I Check the Status of My Background Check?
All registered users can check the status of their background checks. Applicants outside the United States must contact customer support directly for a status update. If you're within the United States, connect to the Applicant Checkr Portal. Complete the application thoroughly, along with all relevant information. You'll be able to view the status after completion.
The application status will display complete, pending, clear, consider, or dispute. The complete status lists counties that Checkr searches for criminal records. The pending status means that Checkr is waiting for County Criminal Records to return. A clear status indicates an approved application. The consider status suggests a few violations have been found that don't meet DoorDash qualifications. The dispute option allows interested users to request a reconsideration based on inaccurate details in the report.
What if I'm Disqualified?
If DoorDash denies the application, disqualified candidates will always receive a copy of their background check. If there was an error in your report, contact the platform as soon as possible. Candidates can choose to dispute the decision if needed.
Conclusion
Although the DoorDash platform performs a background check on all applications they receive, it's often not invasive compared to traditional employment screening. Provided you don't have any criminal or driving infractions, your application will likely go through successfully.
Related Posts