How to Conduct a California Inmate Search
Linda Collins - May 8, 2019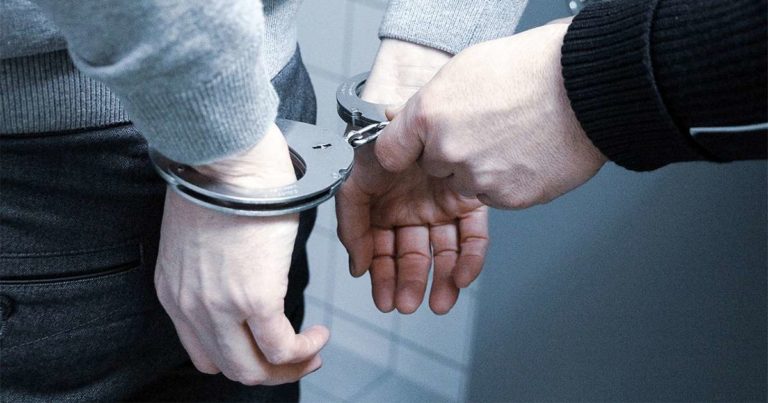 It's not always easy to track down an inmate in California. Between state, federal, and county institutions, there are dozens of facilities where a person may be incarcerated. And there is often not time to learn each jurisdiction's inmate search system, especially during what may be an extremely emotional and stressful time.
Why Conduct a California Inmate Search
There are a few common reasons why someone may have cause to conduct a California inmate search. In some cases, friends and family members may not be notified of a person's arrest. Imagine that your cousin suddenly goes missing, and you hear through the grapevine that they have been arrested. You can't simply demand answers from the next law enforcement offer you see. The bureaucratic red tape that makes up each judicial system is complex and difficult to navigate. It can be incredibly frustrating for anyone worried about the wellbeing of someone they love.
Victims of crime may also want to know exactly where the perpetrator in their case is being held, but in a state as large and as populated as California, victims don't always get the updated information that they deserve. There are many advocates working to make California inmate searches easier so that victims of assault, burglary or other upsetting crime may get some peace of mind from learning that the person responsible is behind bars five counties away.
What Makes the Search Difficult
In December of 2017, the California Department of Corrections and Rehabilitation reported there were 130,263 people in their custody.1 And that's just one department. There are more than 60 county jails, and numerous private, state, and federal prisons and correctional facilities throughout California. Nobody has the time to call every single one, but there are some online tools that can help narrow your search.
Where to Start
Most people who are incarcerated in California end up going to one of 35 state institutions. We recommend beginning your search on the California Department of Corrections and Rehabilitation (CDCR) website. You'll be asked to enter either the person's inmate number or their last name. You can also narrow your search by entering their first and middle names. If you happen to only know the inmate's first name and aren't sure if their last name is Smith or Smidt, you can enter a partial last name such as "Smi" and still receive relevant search results.
It's important to remember that inmates are often moved and transferred between facilities, and that the search results may not be updated for several days. Still, a CDCR search will only display adult inmates who are presently incarcerated at one of their sites, so the results will be fairly current. If you would like to double check to find out whether a transfer has occurred, you can call the CDCR at (916) 445-6713.
The Federal Bureau of Prisons (BOP) has 13 locations including high, low, medium, mixed, and administrative security facilities.
Low Security:

Dublin Federal Correctional Institution (FCI)
Lompoc FCI
Taft Correctional Institution (CI)
Terminal Island FCI

Medium Security:

Herlong FCI
Lompoc United States Penitentiary (USP)
Mendota FCI
Victorville Medium I FCI
Victorville Medium II FCI

High Security:

Atwater USP
Victorville USP

Administrative Security:

Los Angeles Metropolitan Detention Center (MDC)
San Diego Metropolitan Correctional Center (MCC)
As with the state, the BOP has an online database of inmates that are currently being held in its facilities. The inmate locator shows that their records contain information about federal inmates released after 1982. If you are searching for someone's California inmate record from before 1982, you are advised to contact the National Archives Records Administration (NARA). You will be asked to submit as much of the following information as possible:
Inmate name
Date of birth or approximate age at the time of incarceration
Race
Approximate dates in prison
Using the BOP search database won't restrict your search to inmates in California. Their search tool scans all federal prisons across the country. You can search using one of four types of inmate numbers: BOP register number, D.C. Department of Corrections (DCDC) number, Federal Bureau of Investigation (FBI) Number, or Immigration and Naturalization Services (INS) number. If you don't know the person's inmate number, you can look them up by their name, and narrow your results using their age, race, and gender.
If All Else Fails
If searching the California detention facilities directly doesn't turn up any helpful results, you can do some more digging using court records. Finding out where a case stands can help you determine which jurisdiction is handling a person's case. The Judicial Council of California search tools include all cases being handled by the state's Supreme Court, Appellate Courts, Trial Courts, and District Courts.
Within each search option, you have several different ways to look someone up depending on what you know about their case. You can use a case number, the person's name, their attorney's or representing law firm's name, or a case caption such as "Smith v. Jones." Each option provides a case summary that includes the start date and the dates of any actions taken, attached briefs, and dispositions.
Using Public Records
If at this point you still haven't nailed down any specific location data about the inmate you are searching for, the information that you do have can be used to submit an information request to the California Department of Justice. This type of Public Records Act request can reveal someone's criminal record and other data that may be helpful in your California inmate search such as legal names, prior addresses, and employment history.
Searching for someone by the random name they provide, rather than the name on their birth certificate, is a quick way to complicate your search efforts. Birth records as well as marriage and divorce records could help you discover the correct surname.
Address history could give you a better idea of which counties to search in. If an inmate is given a sentence of less than one year, inmates are most likely going to be housed in a county jail rather than a state or federal prison. While California doesn't have an online database for county-level inmates, knowing where the person is likely to stay or visit can help minimize the list of calls needed.
California Inmate Search With CheckPeople
You can conduct a quick, reliable public arrest records search with CheckPeople. It's an easy way to uncover the source of the arrest record, and get you closer to locating the California inmate you are searching for. Our search tool instantly scans thousands of public records so that you don't have to conduct multiple searches and contact dozens of people. Let us make your California inmate search simple.
1 https://sites.cdcr.ca.gov/research/wp-content/uploads/sites/9/2018/07/Offender-Data-Points-as-of-December-31-2017-1.pdf
Related Posts