Uber Background Check: How Long Does It Take?
Michelle Wilson - November 30, 2021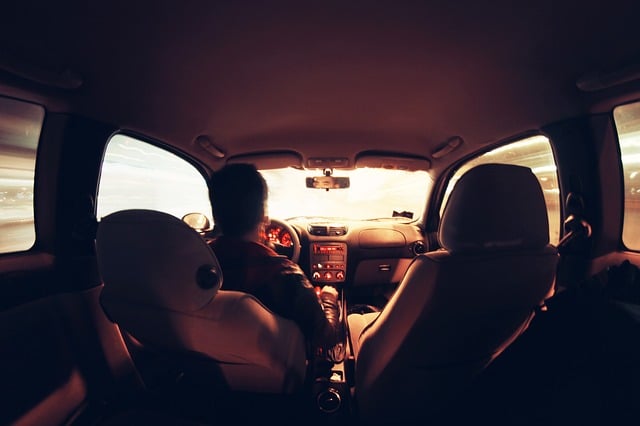 Whether you're interested in signing up for Uber Eats or you want to drive for some extra cash, background screenings are an essential component. All interested drivers receive a free DMV screening before starting the program, along with a driver's criminal check. If you're curious about the entire background check process, you've come to the right place.
What is an Uber Driver Background Check?
Despite the global pandemic, Uber continues to run and continually hires drivers. Requirements dictate that interested individuals must meet all eligible driver requirements, vehicle requirements and need to have at least three years of licensed driving experience to qualify. Those completing the basic requirements will undergo additional screening before starting as a driver.
Uber is a ridesharing company that verifies the identity of all drivers on the platform. Users submit to plenty of screening to ensure rider safety. This screening includes driving records, all criminal records, and other activities that may threaten others. Many Uber drivers are independent contractors, making safety of utmost importance. Anyone not meeting the requirements is not permitted to continue the application.
How to Clear a Background Check
To clear the background check required for employment, all participants must have a clean criminal record. Any disqualifying offense in the last seven years is immediate grounds for termination – including any violation found on the background report.
Likewise, Uber reserves the right to disqualify any driver (including deactivation of the account) if any safety-related reason occurs. As Uber and Lyft partner together, they share an industry-sharing safety program. For significant safety concerns, all information about drivers and delivery drivers are deactivated on both platforms.
How Does Uber Perform Background Checks?
Currently, Uber users a third-party company called Checkr to run all background screenings. The company boasts a safe and reliable service, including AI services, to automate aspects of the hiring process. Checkr can use an applicants' social media behavior to make application decisions.
What Does Checkr Require for a Background Check?
When first starting your Uber application process, having all information needed for the background screening can facilitate the process. This information includes:
– Full name (including your first, middle, and last name)
– Complete date of birth
– Your social security number
– The current residential address where you live
– Your driver's license number
Do I need to Consent for a Background Check?
Yes. To complete the application process, you'll need to consent to a background check. These checks are subject to all rules of the Fair Credit Reporting Act. This act aims to protect consumer information, only giving out your information as required (creditors, employers, landlords, and insurers).
California also has its own set of laws on what can or cannot be included in the background check. Consent for a background check is simple – added to the application process for Uber.
What Details Does Uber Look For?
When reviewing your file, Uber looks at a few different categories, notably the Motor Vehicles Record and the criminal background history. The motor vehicle report and driving record contain information about your driving history. When reviewing your application, Uber considers the following details in your background screening:
– Reckless driving charges
– Traffic law violations, fines, and conviction
– Driving record points
– Major driving violations
– Any traffic accidents (including speeding tickets or minor violations)
– Whether your driver's license is valid, canceled, or suspended
Any minor driving violations appear on driving record checks. Thankfully, only more than three violations in the previous three years will disqualify you from driving for Uber.
The Uber Background Criminal Check
The criminal component of the background check includes all country-level, national, and sex offender registries. The background check will gather all information from multiple sources, including local courthouses. This report will consist of any past or pending charges, along with any convictions. All pending charges will show in the background report, regardless of felony or misdemeanor charge.
Currently, Uber does have some limitations on criminal charges an individual can hold while acting as a driver. Anyone with the following charges will be automatically ineligible to drive:
– DUI
– Felonies
– Theft
– Property Damage
– Sexual Offenses
– Violent Crimes
Any driver found to be driving under the influence will be deactivated immediately.
Six Commonly Asked Questions and Answers
How long does the Uber background check take?
The time frame can vary significantly, depending on a variety of factors. Generally speaking, Uber typically takes three to ten days to complete the background check. On average, many agencies can finish the screening process in approximately 14 days. Uber wants to confirm your safety and security while driving for their platform. As such, all aspects of the background check will be considered when making a decision.
How long does the criminal background check take?
Your application can take between two and ten business days to complete depending on the city. This depends on the number of transgressions and prior applicants waiting for a report.
How long does the motor vehicle check take?
The report time depends on the state you're trying to search. Sometimes, the report may be ready in a few days. Other states require up to a week to produce all findings.
All applicants will receive a copy of their background report after completion, should Uber find something requiring a service refusal.
When can I Start Working for Uber?
All qualified individuals will receive an email from Uber. All participants can check the status of a background check in the applicant checkr. This will indicate whether the file is under the status of complete, pending, consider, clear, or dispute.
Uber Eats Background Check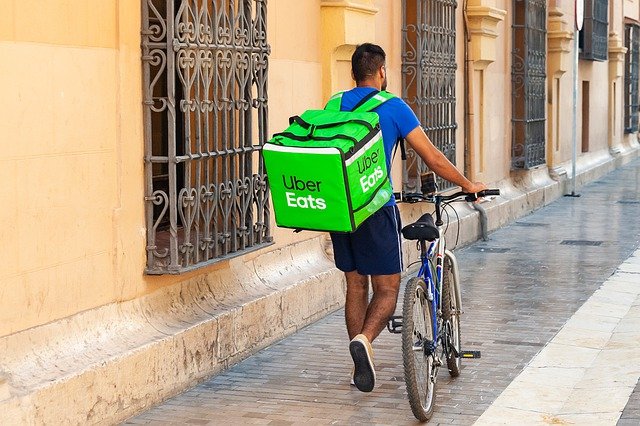 The background check is nearly identical if you opt to drive exclusively for an Uber delivery program. While Uber drivers need to agree to ongoing background checks, UberEats applicants must undergo the screening process only once.
Uber Background Check FAQ
Does the law require background checks?
No, but many companies run the screening process to control criminal activity. Many employers aren't allowed to consider data older than seven years.
Does Uber Consider DUIs?
Yes. Your report will include any DUI or drug-related charges within seven years.
Does Uber Hire Felons?
No. Potential Uber drivers are carefully screened for criminal offenses before hiring.
Can I clear my DUI Record?
If you've been convicted of a DUI, you can apply to have the charge expunged from your record. After expungement, the history is erased from the public record.
The Bottom Line
As Uber drivers are in constant contact with the community, it's no wonder that the drivers are subject to careful screening. A background check is just one step in ensuring that everyone has a positive experience with the program. On top of that, rideshare drivers need to be safe, reliable, and dependable. They represent the Uber brand while on the clock and need to be held to the same standard accordingly.
Related Posts
Recent Posts
Popular Posts
Tags