Amazon Background Check 101: The Ultimate Guide
Michelle Wilson - July 8, 2022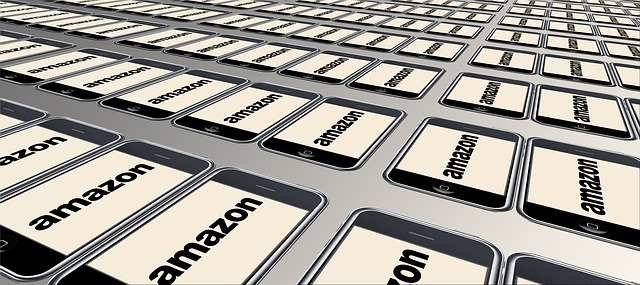 As one of the fastest-growing e-commerce companies in the world, Amazon has become an industry leader for online merchandise. Amazon hires employees through an integrated and highly dynamic recruitment process to ensure everything runs smoothly. The primary motive is to provide anyone employed within the company is the ideal person for the right position, using an amazon background check.
This guide is everything you need to know about the Basic Background Check Policy of Amazon, items you need to know that will get your application rejected, and a complete overview of the Amazon hiring process.
What is the Current Amazon Background Check Policy?
Jeff Bezos established Amazon in 1994. Originally an online bookstore, it's quickly projected into millions of users buying commercial items daily. This industry is directly dependent on having skilled and unskilled labor forces. Amazon holds over 170 different centers in over 13 countries. Collectively, they hold over 1.5 million employees globally.
Is There an Amazon Background Check During Hiring?
Yes. If you apply for one of the thousands of available jobs on the platform, there is a comprehensive process to get yourself selected. To get started, you'll need to:
Complete an assessment or meet with an Amazon recruiter for an interview.
Amazon then completes several background checks through third-party companies like Accurate Backgrounds. All applicants must qualify for the screening process to pass the Amazon Background Check Policy.
The massive public record checking platform will then corroborate facts with all previous employers for accuracy.
Finally, you'll receive an offer of employment from the company, requiring your acknowledgment and consent to pursue employment.
Understanding Amazon's Hiring Process
Does Amazon Currently Hire Felons?
The answer to this question isn't always straightforward. Understanding the requirements for a position vastly depends on the location, status, and criminal record. Depending on the severity of your felony, Amazon will make the decision independently. Before applying, here are a few things you should know:
The Amazon background check may not show criminal activity older than seven years, depending on the physically residing state.
Avoid exposing your criminal activity immediately within the interview process. Try to build confidence and competence with the recruiter initially, disclosing your previous record toward the end of the interview.
Always remain empathetic while discussing your felony or criminal record. Do not overly defend your actions but remain factual and candid.
Amazon will periodically hire felons and individuals with a criminal record for a temporary position, later deciding to switch the employee to permanent after reviewing your skills, capabilities, and the severity of the felony.
What Does the Amazon Background Check Policy Include?
Despite employing over one million individuals, Amazon has a strict hiring and employment requirements policy. As a result, all applicants must undergo a series of individual Amazon background checks before passing the application process. The current Background Check Policy includes careful consideration of the following aspects:
Criminal Component of the Amazon Background Check
This component will carefully review any criminal records attached to your personal information. All illegal activity is individually considered, based on the severity of the crime, date of the infraction, and position within the company.
Reference Component of the Amazon Background Check
Verification is another critical aspect of the hiring process within Amazon. This process will verify whether all your resume and application details are accurate. Simply put, as long as all components within your resume are honest and precise, you should have no problem passing this portion of the Amazon background check.
Depending on your employment history and the work period indicated, Amazon may verify the details of your current position or several previous jobs simultaneously.
Being honest and transparent is essential. Always remain truthful with any skills and job requirements. Your resume isn't just a documented history of your employment; it's also an assessment of accuracy and honesty from potential applicants.
Many locations are considerably busy, requiring the recruiter to ask about a previous employer, job title, and performance. Occasionally, the recruiter may not get too deep into your interview and resume details, letting the Amazon background check confirm the details.
Drug Test Component of the Amazon Background Check
Once you've passed the in-person interview, you'll need to submit to a drug test before an offer of employment is given. The Amazon team will take a mouth swab from you, and submit it to a third-party screening company for verification. The swab will be tested for all recreational drugs, including cannabis, methamphetamine, and cocaine. Should your drug test return positive for any of these substances, there's a good chance Amazon won't hire you for the position within the company.
All Amazon employees must submit an annual medical drug test to qualify for ongoing employment. These conditions are explicitly outlined within their offer of employment and any policies for working with the company.
Passing all of these Amazon background check components is essential for working within the company. If applicants pass the screening process, they'll receive an offer of employment moving forward.
Everything You Need to Know About the Background Check Policy
Here's everything you need to know about the background check policy within Amazon, including the conditions and limitations you may experience. Every applicant is different, but these facts are basic guidelines to consider.
Anyone applying for an Amazon job online will be subject to the same background check as in-person applications. Individuals must agree to the Background Check Policy terms and conditions to submit an application. After completing the application, users must authorize the screening policy. Individuals refusing the background check will not be able to finalize the application process.
All applications may take one to four weeks to obtain the Check Policy results. After completing the background check, applicants may follow up with Amazon after two weeks.
The Amazon background check verifies extensive collections of information. This data dates back seven to ten years. Knowing and understanding the last seven years of data is imperative for hiring.
All hiring decisions rely on the background screening process. The evaluation process of an Amazon Background check is always performed before hiring an employee during the recruitment process.
Anyone who doesn't pass the background check process will ultimately find out why. Should you not hear an update regarding your application, contact the Amazon support team for further updates.
All Amazon background checks are through a third-party company called Accurate Backgrounds. During the review process, they will be the point of contact for your application. Once the evaluation finalizes, you'll receive a credit score and background report.
Before applying to Amazon for a position within the company, continually evaluate yourself with a self-survey. These surveys allow individuals to review their information before the check runs with a company. Should you receive a red flag from the survey results, consider applying for other positions with companies offering lenient background requirements.
The Information Verified with a Background Check
The Criminal Background Check
Virtually every background check will include a criminal history check. This information starts with the details supplied by the applicant, including the Social Security Number. A criminal background check will reveal all misdemeanor criminal convictions, felony charges, pending criminal cases, and any prior history of incarceration. Any arrests pending prosecution may appear as well.
Currently, records of juvenile convictions and detention will not appear in the search results. The current disclosure period for California, Massachusetts, Kansas, Montana, Maryland, New York, New Hampshire, and Washington is seven years. Additionally, Hawaii forbids any disclosure of felony convictions over seven years and misdemeanors over five years.
Work Experience
Although your resume offers a brief Snapchat of your work history, a background check will often confirm these details for accuracy. These details can include the registered name of the company you worked for, duration of any employment, specific position, and skills required on the job. An employer cannot verify the salary or hourly wage of anyone considering a career. Amazon currently reviews all work experience within the last seven years.
Educational Details
Your personal information, including the details on your resume, will be reviewed during the background check for accuracy and transparency. The background check process will also consider the educational institutions and degrees you've achieved. Amazon will confirm all college or university programs before hiring an employee.
Credit and Financial Details
This background check component will include a comprehensive review of your credit history. Your credit report will consist of a complete record of all financial accounts, including the type of product, current status, and any delinquent payments. The credit history will also include any civil judgment like bankruptcies or collection activity. These details will help a recruiter determine your level of responsibility overall.
Reference Details and Review
When submitting your application online, you'll need to submit several references for consideration. References will always discuss your work performance, skills, and duties performed on the job. The background check company will contact your references throughout the interview to verify your performance. The findings will showcase within the background report.
Determining Red Flags within Your Amazon Application
When compiling your information for Amazon, it's important to remember the following red flags that may make your application more prone to rejection.
Holding a Felony Record
The application will most likely be rejected if you've had a criminal record within the last seven years. The rejection is simply the easiest way for Amazon to ensure the trust of its customers and staff. Any application that Amazon considers potentially harmful or problematic will result in rejection without consideration. Currently, hiring managers at Amazon will likely reject anyone guilty of committing credit card fraud, assault, theft, or sexual offenses during the initial stages of the application.
Intentionally Dishonest Information
When individuals intentionally provide false or incorrect information when completing the application, they'll likely have their application terminated during the verification process. This is particularly true for anyone that holds false information on their resume, including fabrication of their employment or skills.
The Laws Surrounding Background Check Policies
All US-based companies must follow the laws and regulations according to their state. For the Amazon background check, they must adhere to the rules and regulations of the Fair Credit Reporting Act (FCRA). If you've committed a crime within the last seven years of application, you'll want to check the Fair Credit Reporting Act to confirm the reporting guidelines.
This act includes definitions and parameters surrounding the following information:
The Act determines that all employers should consider an application of an individual who has committed a crime more than seven years ago. If your criminal record is seven years old, you can confidently apply for a position within Amazon.
Some states hold specific and individual clarifications on this rule. Some will require an employer to reduce this time frame, depending on the charge or the date of occurrence.
How to Perform a Background Check on Yourself
Before applying to Amazon, you should conduct a background check on yourself to ensure everything is reporting accurately. Many professional background check platforms allow individuals (and employers) to run these screenings, although a few of them may charge a nominal fee to use them. Always ensure that any company you use doesn't impose legal restrictions on the information disclosed. This includes providing details that might otherwise not appear on background checking sites.
Always spend some time choosing the right online Amazon background check platform. You'll want to ensure the information disclosed is accurate without fabricating results. To help you get started, here are a few websites that offer helpful information:
Start Your Search Online
Google is the prominent place to start any online search. Outside of the primary name search, Google offers plenty of advanced search techniques you can use to uncover hidden information about yourself. Always enclose any search terms in quotation marks, adding any additional information outside of the quotes. When searching online, consider using the city, school, affiliations, or friends' names. Consider using your photo to confirm the results if your name is relatively standard.
Navigate Through Social Networks
Social media is now a treasure trove of information online, offering more details about an applicant than ever before. In fact, social networks are designed to compel individuals to reveal personal information about themselves voluntarily. While many potential employers will look through social media platforms to find out details about a candidate, it can also help you determine what is available to the general public.
Facebook
It's rare for someone to remove themselves from a Facebook search, with over a billion active profiles worldwide. To get started, enter the domain site:Facebook.com and the name in quotations to pull up any targeted profiles online. If you're trying to find someone specific online, perform a site-specific Google search.
LinkedIn
This social media platform is a targeted social network that deals with jobs, careers, and professional advancement. It can also become a powerful tool for employers targeting new applicants. Most people hold a complete list of their employment history, skillset, and endorsements online. LinkedIn also allows users to see when their profile is viewed or searched online.
Twitter
Finally, Twitter is another popular but unique social media network. Unlike Facebook or LinkedIn, Twitter forces very little personal information about its users. Twitter does encourage regular posting of links, thoughts, and comments, making it beneficial to uncover someone's tastes, personality, and activities.
Using a Professional Background Check Company
Most background check companies can pull accurate information about an applicant with very little details about the individual. If needed, start by running a background check with your first and last name, including your Social Security Number. Look for a company that offers straightforward pricing and doesn't require a monthly subscription to access the information.
What to do if the Amazon Background Check Uncovers Wrong Information
Although uncommon, it's not impossible to find instances of wrong information being attached to a background check. When an applicant has a relatively common name, mistakes can occur. If you've received your background report and there is incorrect information on the file, contact the reporting agency immediately to correct the details. Always look through the criminal information carefully, as this category can immediately discredit an applicant from securing a position with Amazon.
While background check companies cannot remove accurate criminal information, if it's a case of mistaken identity, there are steps you can take to have that wiped from your record. Also, look through your credit history for wrong or misleading information on the file. These details might include closed accounts, inaccurate payment history, or accounts you don't recognize.
Tips to Remember When Applying at Amazon
With virtually thousands of positions available throughout the company, Amazon is constantly looking for new employees. The hiring team cannot respond to every application but always aims to provide the best experience possible for each candidate. The easiest way to work with Amazon is to understand what they're looking for within the application. The journey starts with the application, so here are a few tips.
Always Know What You Want to Do
Although it sounds like simple advice, Amazon currently holds more than 30,000 jobs available to the public. Knowing what you want to do ahead of time can ensure an accurate match moving forward. Spend time figuring out what you want to do, not just what you think you should do.
Pick a Few Roles Based on Qualifications
After you've narrowed down the job you want, make sure your skills match the basic qualifications of the position. Most job descriptions will include a list of essential and preferred skills, so you'll know exactly what they're after. The basic skills listed are all necessary to fulfilling a job's requirements. Use these items to determine your position qualification, and try applying for jobs you know you'll excel in.
Avoid Judging a Job by Its Title
Although it's always wise to ensure the basic skills are met for a job, it's important not to rule yourself out from a position exclusively because of the title. Instead, focus on transferable skills that might work within the role. Amazon may scale differently than other employers, with many senior positions working for less experienced individuals. Pay attention to the basic requirements like years of experience, and don't rule yourself out based on the title.
Try to Simplify Your Resume
While you can spend hours making the resume beautiful, Amazon only wants to see the skills you bring to the table. Keep your resume simple with brief details. Include previous job titles, years of experience, different skills, and levels of expertise. It's also critical to focus on accomplishments throughout your employment. Make sure you remain truthful and concentrate on the job description as things pertain to you, without embellishing details.
Paint a Complete Picture of Your Experiences
Try to list all previous work experiences on the resume whenever possible. Many candidates will choose the experiences instead of painting a complete picture of their career achievements. Ideally, you'll want to paint a complete picture of your professional involvement over time, including relevant clubs or volunteer organizations. The bigger the story you can paint for an employer, the better the probability of landing the job.
Conclusion
Although Amazon background checks seem intense and overwhelming, they are vital to the hiring process. These background checks and screenings help keep the workplace safe and enjoyable for all staff, regardless of the position. By carefully reviewing every applicant for critical areas that may influence their employment, all applicants are given the same opportunity for success within the company. Always position yourself confidently with the hiring manager while remaining honest and transparent about any issues within your background check. While many employers, including Amazon, will have specific conditions regarding acceptable risks within their company, being honest can help you navigate an amicable solution overall. Once the background check finishes, you'll hear from Amazon with the results and a potential employment offer. Candidates passing their background checks will have the opportunity to join one of the largest e-commerce companies around the world.
Related Posts