When Hiring a Contractor, Here's What You Should Do!
Nancy Patterson - August 22, 2019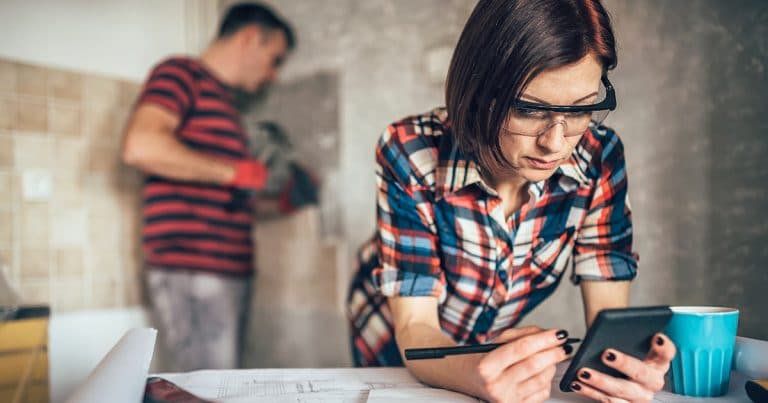 9 out of 10 homeowners will tell you that the heart of their home is without a doubt their kitchen. And let's face it, we don't go around offering out hearts to anyone who claims to know what to do with it correct? But where do you start when planning your remodel? Well you don't want to limit yourself in hopes that one of your friends will "know a guy".
A contractor is perfect for a remodel as they handle everything for you. This includes bringing on subcontractors if necessary as well as getting all the supplies for the job. A good contractor will also help you make decisions for your space. That's a very important gig and we can help you make the decision.
Here's what you'll want to do:
Find a Specialist
Listen not all contractors are created the same. Some specialize in kitchens while others might specialize in remodeling your garage. When in doubt find a local store that specializes in supplies for your job. Kitchen designers will almost always have a recommendation for a contractor in your area.
You can also ask your friends and family if they've had any good experiences or know anyone in their close circle of friends who have had the work done themselves. You can also read up on contractors on services like Angie's List, Yelp or even the BBB (Better Business Bureau) before you contract with anyone (it's a good idea even if given recommends from friends and family).
Make Sure Their Paperwork Is In Order
Don't be afraid to ask "Are you licensed?". This is an easy question that they should be used to. Liability for the project is important and those licenses ensure you are 100% covered for the project.
That said however, make sure to always check the license. It's not an uncommon practice for people to pose as licensed contractors with someone else's license. You can check this using your local state licensing board website. Always ask what insurance they carry! A contractor who is legitimate will always carry personal liability, worker's comp, and property damage coverage at the minimum.
Upfront Money
It's standard operating procedure to make a down payment. However some states have specific rules regarding this. Make sure to check your local rules and/or laws. Some states limit down payments to 10% of the total project cost or $1,000 (whichever is less). If they end up asking for more than that 10% or say they require the whole sum up front, this is likely a red flag, no matter the reasons they give you. Giving all the money up front will likely end in you losing your money when your contractor disappears.
The only time you should pay the full balance, is on completion of the project. You should be 100% satisfied as well, and not a minute sooner.
So Who Is Pulling The Permits?
The goal of every business is the bottom line, and as such you'll find a lot of companies (contractors included) try to take short cuts but not obtaining all the required permits. Sometimes they even expect you to furnish all the required paperwork yourself. This is a major problem if you feel it is possible in the future to sell your home.
If a contractor asks YOU to pull those permits and put them in your name, that contractor should immediately be disqualified from your project. Not only would this make you the legal party responsible for the project outcome, but it also leaves your contractor 100% FREE of obligations to you, the project or the permits themselves.
Who Is It You Are Hiring?
Find out who your point man/woman is with your contractor. Will you be working with a team of specialists? If so, who are they and what are they specifically specialized in? Will there be subcontractors? If so, you will want to make sure they are full insured and licensed as well. It's worth doing the extra digging. These people will be in your home after all. Consider doing a Background Check using CheckPeople.com. With a comprehensive Background check you'll get a better idea of who they are and how long they've been in business. You'll also be able to see any legal licenses they carry so it's a great way to verify the info they give you.
References Matter, so Use Them!
Checking references is of course something we should all be doing when making a decision as to who allow in our home. Sure sometimes your kids bring home friends you've never even heard of before, but in a way that's also a reference, as they are attaching their responsibility for bringing this person in. It's no different with your contractors references. The key thing to make sure of is that they are providing you with RECENT references.
Here are some other questions you might want to ask your contractor's references:
Was the contractor on the job throughout the entire project? If they were ever absent, was a comparable supervisor available?
Did the crew show up daily? If they missed some days what were the reasons?
Was the crew? Did they respect your home and your space/privacy?
Was debris and tools handled appropriately or left scattered?
How did the contractor deal with changes made to the project?
If you were not happy with any of the work that was being done, did the contractor offer to make it right or did you have to assert yourself?
CONTRACT, CONTRACT, CONTRACT
That's right folks, protection is the key factor. You wouldn't just JUMP off a bridge without first tying on the bungee right? Of course not. You want to ensure that everything is in order first before taking that leap. You should treat this the same way. Make sure you get everything in writing as it will be your safety net should issues show their ugly head.
If it's overwhelming for you, or you don't completely understand the legal jargon, hire a lawyer to look it over for you. It's a worthwhile investment to ensure your legal T's are crossed.
Related Posts