Two Factor Authentication and Why You Should Use It
Nancy Patterson - August 6, 2020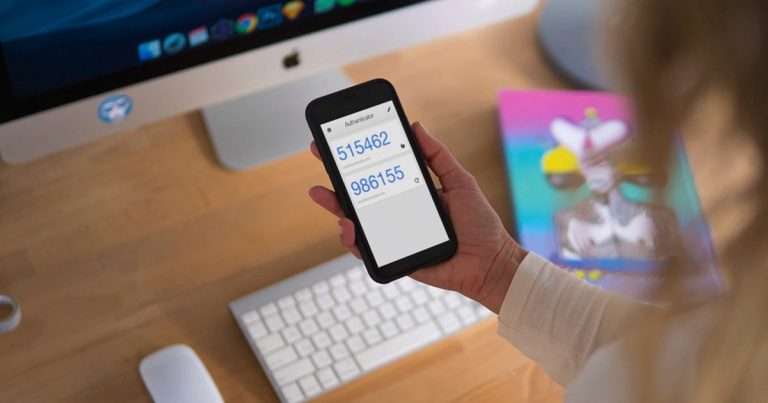 Digital security has been a primary focus for quite a while at Check People. In fact, it is the very premise that spurred the company into existence.
Staying safe in today's digital environments can really be as easy as adding just one extra step when you log into your favorite websites or service provider apps. Two-factor authentication (2FA) provides that extra step and layer to security by requiring you to include a secondary pin code.
How It Works
The pin code is typically sent to the phone number you have on your account in the form of an SMS message. Then you enter that secondary code into the login process as directed. Some even more secure 2FA processes require an actual USB key (you've probably seen similar in Hollywood CIA/Spy movies).
Some services require sensitivity because of the nature of the information held within. Whether it be a credit card number, social security numbers, birthdates, streaming security cameras, etc. These services typically don't just offer 2FA, but require it.
Why Is 2FA Important?
Data breaches are something we have almost become accustomed to seeing in our headlines. In fact, you could say it's almost commonplace. In 2005 there were less than 200 cases of data breaches in the United States, while in 2017, they recorded more than 1,500 according to the Identity Theft Resource Center. What does this mean? Well it translates to more than a billion personal records hit the dark web.
This is particularly troubling when you also take into account that Eighty percent of website users are using the same passwords throughout multiple services and websites. So when hackers get a hold of one of your logins, they are likely to try it all over the common web opening doors to your most personal data.
Once this information is gotten you are wide open for identity theft. They have access to your financials and can even harm your credit rating by opening fraudulent accounts and maxing them out. The extra layer of protection that the 2FA process provides makes it a lot harder for hackers to gain access to what is important.
But When Should I Use 2FA?
If you are looking for a rule to follow than it's this: If a service offers 2FA, use 2FA. But if you want to be picky about it, then we suggest any service that has to do with financials or social media.
Online and mobile pay services should have a 2FA enabled login. Services such as Apple Pay, Venmo, PayPal etc.
Shopping Accounts where you have your payment information saved. Amazon is probably the most popular service for shopping.
Online Subscription services.
Password Management Services
Any government account that involves the use of your personal data should be 2FA authenticated.
Enable 2FA on iOS Devices
Open Settings > [your name ] > Password & Security
Tap "Turn on Two-Factor Authentication"
Tap "Continue"
Enter and verify the phone number where you want to receive verification codes.
Tap "Next"
Enter the verification code sent to your device.
Turn on the authentication.
Enable 2FA on Your Google Account
Open your Google Account
In the navigation panel, select "Security"
Under "Signing in to Google", select 2-step Verification > Get Started
Follow the on-screen steps
A verification code will be sent to your phone.
For further security, you can also set up Google Prompts which notifies you whenever someone signs in.
Now that you have a better idea of the what, where, and why, of 2FA you should really consider using it to keep your information safe and secure and in the right hands. And for goodness sakes folks, use different passwords for your different accounts.
Related Posts