Tips for Online Dating – How to Keep Yourself Safe
Linda Collins - September 1, 2020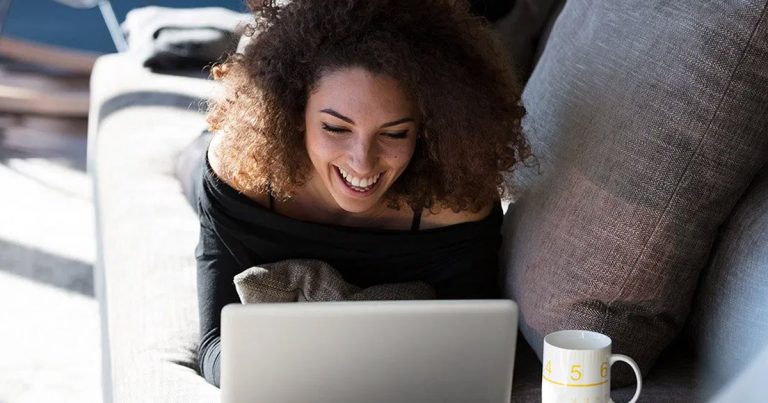 When you're done with college, it seems that the dating pool becomes exponentially smaller. If you can't find anyone single at work, church, through friends and family, where do you turn? More and more singles are turning to the world of online dating to expand our love interest circles. There are so many sites to try, and it's quite the ego booster when you see someone else likes you too.
But as with everything online, there is a downside. First dates are not only scary because you're putting yourself out there emotionally, but also because meeting a complete stranger you only know online is terrifying. Though most online dating users are the real deal, there are some unsavory characters out there looking to scam people. Some simple tips to play it safe are to be shrewd when sharing personal information, use the internet for reconnaissance, and always meet a potential mate first in a public setting. We don't want to scare you from online dating because it has more positives than negatives. So, let's dig in and see how to date online safely and confidently.
Common Online Dating Scams
As online dating gains in popularity, some scammers are looking for ways to get money or commit fraud with unknowing users just looking for love.
Scammers typically do something called "catfishing," which is creating a fake profile designed to lure you in. They may use completely made up information or pose as a real person. These scammers will fall for you hard and fast, saying all the right things and try to move the conversation to the phone or email to get to know you better. Once they have your trust, this is where the scam kicks in. They will ask you for money, gifts, or even be as bold as to ask for your banking information. Another swindle may be to ask for inappropriate photos that they can use later to blackmail you.
Usually the request for funds sounds incredibly legitimate. Maybe they have a sick family member, or they just got laid off work and can't make rent. Another common excuse is that they need the money to cover their travel expenses to come visit you.
The most dangerous of these scams is when they are a risk to your personal safety as these fraudsters are often part of large criminal networks. They can try to get you to come overseas and put you in an extremely dangerous situation that could have dire consequences.
Warning Signs
You think it would be fairly easy to spot these fakers, but as mentioned above some are part of more sophisticated networks. Here are some signs to look out for:
They profess strong feelings for you almost immediately
You can't find any information about them online. Or if you do, it doesn't add up with their dating profile.
Poor English or poorly written messages
Straight up just asking for money. The audacity for a regular person to do that would take months, if not years of building trust.
If they do ask for money and you don't send it to them immediately, they get more and more desperate and bother you nonstop.
You never meet them. They have excuses why they can't meet in person or video chat.
Not enough pictures or information on their dating profile. Vague profiles with just one picture screams "stay away."
Tips for Staying Safe
Now that we've gone over what warning signs to look for, let us go over what to do when you decide someone is worthy enough of the pleasure of your company.
1. Research them

Doing a quick google search or using a people search site like Unmask to see what you can learn about their identity could save you time and heartache in the long run.

2. Trust your intuition

Sometimes our mind has a way of letting us know something is a bad idea. If something makes you feel uncomfortable, your instincts are probably correct.

3. Reverse image search

4. Don't send money or gifts

This one speaks for itself

5. Meet at a public place and let loved ones know

Always meet in a public place, like a coffee shop or restaurant. Also always let your loved ones and friends know where you're going and information about your date.
Online dating is about making sure you feel comfortable and can hopefully find love with the right person. Go in it with an open mind, but always take precaution and protect yourself. You can never be too safe.
Related Posts