The Do Not Call Registry Explained
Nancy Patterson - September 23, 2019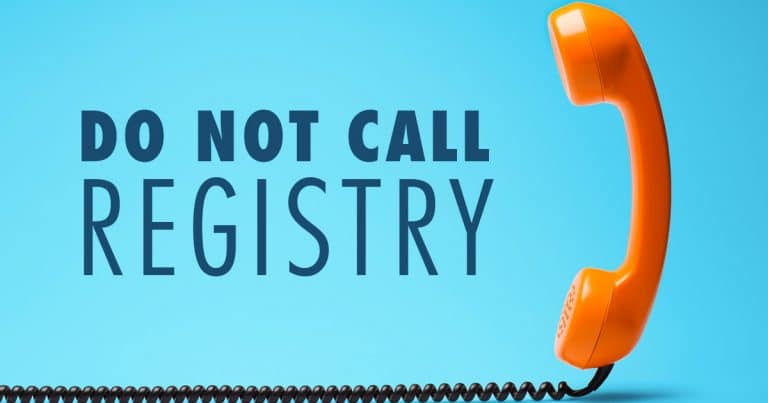 Without a doubt one of the most annoying and/or frustrating things about the internet is spam. Spam emails, pop ups, and annoying ads that seem to follow you from site to site. But it didn't start with the internet. Spam phone calls have been a part of our daily lives for many, many years.
You have probably even complained to someone about those annoying calls you've been getting. Maybe they replied with: "Haven't you put your number on the Do Not Call Registry yet?". Well maybe you have, that doesn't mean that these calls have stopped.
If that's the case what does this Registry even do? If it's not stopped all the unwanted calls what is even the point?
Let's straighten out a few things about the Do Not Call Registry.
How Is the Do Not Call Registry (DNCR) Used?
At its base function the DNCR is a government program that is designed to allow you to add your phone number to a list that automatically opts you out of unwanted sales calls. They actually go as far as to bar the companies who follow the law from calling your number for any reason under the sun. It is a free service and you can even register multiple numbers under your own name. This includes landlines, cell numbers as well as VoIP. The best part is, once you are registered it will never expire.
How Is the Do Not Call Register (DNCR) NOT Used?
Listen this wasn't built as a fix all for every situation. You are likely still going to get unwanted calls. The reason for that is that not all companies follow the laws. The FTC doesn't actually go as far as to block any of the calls (they just bar those companies from calling). So any company operating outside of the law will still be giving you a ring.
This doesn't include businesses which you already are engaged in business. This is intended to block sales calls, not to block companies which whom you have an agreement with from calling you.
The DNCR also does not block robo calls. That said though, if anyone is robo calling with a sales call, that is ALREADY illegal… so… they clearly don't care. If you haven't expressly given written permission to the company robo calling you, it is illegal.
If a company is calling you with generalized information and or calling to ask if you would take a survey it is perfectly legal, as long as they don't try to sell you anything.
Catching The Spammers!
Just because the DNCR won't prevent all of these unwanted calls, does not imply that you should give up and allow it to happen to you. It's very helpful in reducing the amount of nonsense calls you get. You just should refrain from expecting too much from just one tool. If you want to get rid of all these annoying calls and really put a stop to it, you will need to bring in a third party.
Regardless of if you are on your cell phone or a landline If you receive phone calls from unknown callers, or are trying to track down someone with just a phone number, use our Reverse Phone Number Lookup tool to find the owner's name and address. We identify numbers from landlines, cell phones, and even unlisted phone numbers. When we've found the match and created the full report, you'll be able to view both first and last name of the person the number belongs to, shedding light on any and all questions you have beyond the shadow of a doubt.
The Take Away
The DNCR is an excellent tool to help reduce the stressful sales calls you seem to keep getting. However, you should know it's not a cure all. In order to really put an end to unwanted calls you will need help from third-party services like CheckPeople.
You should also make sure to keep an eye on CheckPeople to make sure you stay up to date with the latest ways to safe in today's tech world!
Related Posts
Recent Posts
Popular Posts
Tags