Soto Last Name Origin: Meaning, Origins & Facts
Michelle Wilson - September 17, 2022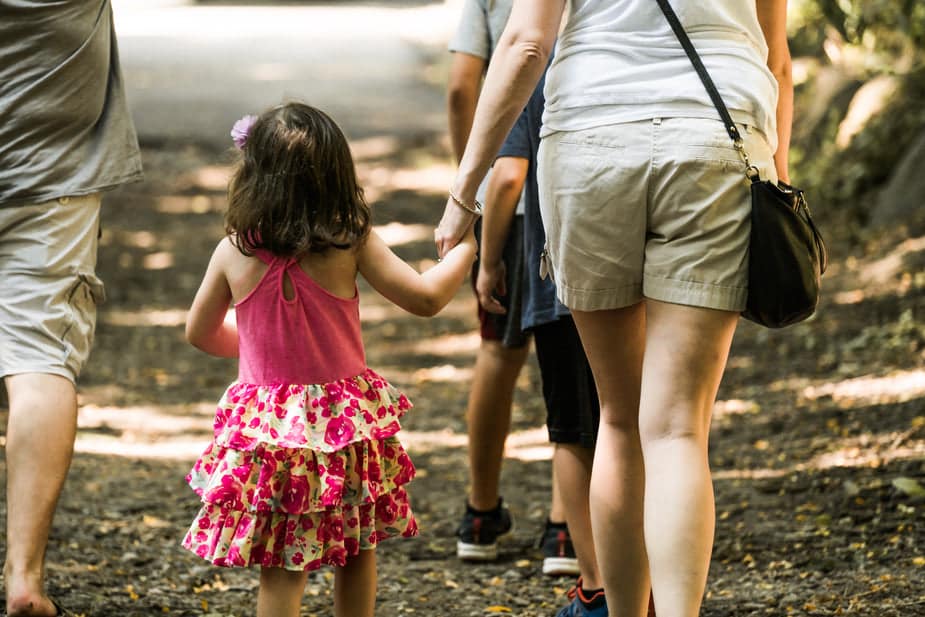 Throughout history, humans attached surnames to distinguish names, passing them through the generations. Your last name gives you a sense of belonging. It connects you to your past, family, and where you come from.
The nature of the last name greatly depended on what was essential to society when given the name. For example, hunter-gatherer societies often distinguish an individual by an event, religious connection, or characteristic. Technically advanced cultures would derive last names from occupations, residence, or social status. 
Soto Last Name
Whether you're interested in the origins of different last names or trying to connect your family history with the last name Soto, this article is for you. This article will dive into the meaning and history behind the Soto last name. We'll also examine interesting facts and people connected with the last word. Let's get started if you're ready to learn more about the Soto last name!
Soto Last Name Definition
This last name originates from Soto, translating into a wooded location near the river bank. This last name is common among many people in Spain.
Likewise, the Latin variation "Saltus" translates from the words jungle or woods. It suggests a connection to the surname similar to the Spanish interpretation. A location is ultimately a place covered in trees.
Many ancient surname variations are connected to Castile, Leon, Galicia, and Asturias. 
Soto Last Name Origin
Many believe the Soto last name originates in Spain, from the personal name "Sotomayer." The rough translation of Sotomayor is "greater than others." While the original origins of Soto start within Spain, it also occurs in other countries, including Mexico, Portugal, and the United States.
Historians first discovered the Soto last name in Castile, a Christian kingdom in Spain. Records indicate the first recorded use of the Soto surname was during the 12th century.
Traditionally, Sotomayor is a habitational name. It originates from any of the various locations named with Arabic sutum.
How Common is the Last Name Soto?
Statistics indicate that Soto is currently the 429th most common last name on a global scale. It is borne by approximately 1 in 6,094 people. Currently, it is the 128,276th most common forename worldwide. The last name is currently most prominent in The Americas, where nearly 95% of the Soto population reside. Forty-one percent of these individuals reside in South America, and 29 percent live in Hispano-North America.
The Soto surname is most prevalent in Mexico, carried by 346,139 people. In Mexico, Soto is found in the following locations:
Mexico holds approximately 12 percent 
Sinaloa holds approximately 8 percent
Mexico City holds approximately 7 percent
Outside of Mexico, the Soto last name occurs in 147 countries. The United States holds approximately 10 percent holding, while Chile has approximately 12 percent.
Soto Last Name Population Trend
The commonality of the Soto surname rapidly changes through the years. The United States had an increase of 18,256 percent between 1880 and 2014. In England, the population rose 15,650 percent between 1881 and 20124. Finally, Ireland's surname grew by approximately 1,500 percent between 1901 and 2014. 
Soto Last Name Statistics
The religious adherence of those carrying the Soto last name is almost exclusively Catholic (100%) in Ireland. Likewise, the religious observance in Nigeria is Christian (100%).
In the United States, 95.7% of anyone carrying the last name Soto is registered to vote for the Democratic party. This makes them 42.47% more likely than the United States average. 
In Italy, the average individual earns roughly 66.24$ less than the national average, taking home only €10,139 per year.
In Norway, Soto earns 6.68% more than the national average. The average income is 369,213 kr per year.
In Peru, the daily pay for Soto is 5.07% lower than the national average. On an annual basis, Soto makes S/. 18,403.
Statistically, Soto earns 59.12% less than the national average in South Africa. The average take-home salary is R 97,152 annually. 
In Colombia, on average, they earn 0.31% more than the national average, bringing in COP 22,773,900 annually.
In the United States, Soto will earn 17.08% less than the national average. The average take-home pay is approximately $35,778 per year
In Canada, Soto makes $46,383 per year. This is approximately 6.64% less than the national average.
Average Soto Lifespan
In the United States, the average life expectancy for Soto was lowest in 1948 and highest in 1966. The life expectancy in 1944 was 48 and 68 in 2004. The unusually shortened lifespan might indicate ancestors living under challenging conditions. The short lifespan may also indicate health problems that were once prevalent in the family.
4 Famous People with Soto as Their Last Name
Blanca Soto
Blanca Soto was born on January 5, 1979. She is a Mexican television actress and model.
Soto originally began her career as a fashion model at the age of 15. She initially participated in the Elite Model Look Contest in Mexico in 1995. Later, she studied acting at Televisa's Centro de Educación Artística.
Her first acting role started in the telenovela Azula. Soto eventually received her breakout role in 2002, starring as Daniela Montalvo in the Televisa production Salome. Notable roles for Soto include Mariana "La Mala" Mendoza in Mujeres Asesinas (2008) and Fernanda Montenegro in Teresa (2010).
Gabriel Soto
Gabriel Soto was born on April 17, 1975. He is a Mexican actor and model.
Soto won the national male pageant El Modelo Mexico, placing first runner-up in Mister World. He began his modeling career at age 18, after competing in Turkey. Since then, he has participated in several soap operas, convincing the public and critics with his performance.
Since then, he has competed in multiple television series and movies, building his experience and following.
Ivonne Soto
Ivonne Soto was born on April 6, 1977. She is a Mexican actress best known for Porque el Amor Manda, La hora pico, and Viva el Amor. Soto began her career in Chihuahua, taking fourth place in the Senorita Chihuahua contest. She became nationally known when participating in La hora pico between 2002 and 2007. In 2013, Soto posed nude for Playboy Mexico.
Sabrina Soto
Sabrina Soto was born on December 27, 1975. She is a television personality and American interior designer. Soto is a Target home style expert and LEED-certified real estate agent. Currently, she hosts the High and Low Project and sits in as HGTV's featured designer. Now, she also boasts several podcasts and an extensive social media following.
Conclusion
From avid history enthusiasts to building your family tree, learning about the Soto last name is interesting and informative. Originating in Spain with solid roots throughout The Americas, the last name has grown considerably throughout the years. For many people, knowing their surname's origin helps connect them to history and location they've never known.
Related Posts
Recent Posts
Popular Posts
Tags