Protect Yourself When Selling Online
Nancy Patterson - September 5, 2019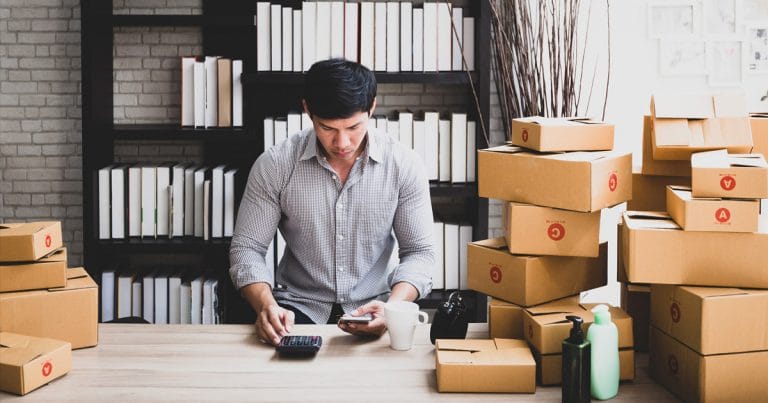 If you are anything like me, you probably have a house full of stuff you used once or twice and then never really needed again. Some of us (myself included) has a garage full of this kind of "treasure".
Who among us couldn't use a little extra cash? Or maybe things are tight and you really just need to make your bills this month. Whatever the situation, it's never been easier to get rid of your gently used specialty products. The internet and our smart phones have brought us a plethora of opportunities to connect with individuals who just can't live without that self-leveling laser level you just had to have to hang all your shelves with.
Let's face it. When selling online we just never know who we might be doing business with. There is a risk that we all take when selling to people we don't know.
Let's go over a few basic rules to follow to ensure you have a smooth transaction and get that green!
Make Money Arrangements in Advance
Everyone loves to deal in cash. But this might be something that is uncomfortable for the buyer to bring. We also want to avoid things like checks as who the heck knows if it's any good.
In this case we suggest using a secure peer-to-peer payment service. You can use a service like PayPal, Venmo and even CashApp to send and receive money instantly. It's secure and nobody has to feel unsafe.
Use The Buddy System
As a child, if you were ever a part of a swim program at school, or maybe at camp or daycare you know that when swimming, you should always swim with a buddy. We do this in case something accidentally happens to us and we are in trouble and possible in danger of drowning. Having someone you are responsible for and who is responsible for you helps to ensure we all are accounted for.
The same system should be applied when meeting someone new from the internet. Yes, you want to make some money, but also, you want to be able to use that money. So use the buddy system.
Public & Open
Even a slight discomfort with safety can be pacified by simply meeting in a very public and open neutral area. You never want to invite someone to your home, or go to someone else's home you do not know. This can bring on issues that leads my brain down a very dark and disturbing line of thought (so let's just not). Most of us live within a block or two of a business that is open. Everyone can feel safe that neither of you is walking into a trap.
Daytime Is Better (No Vampires)
Whodini said it best: "The freaks come out at night… The freaks come out at night…" (it goes on, but I think you get it). The night time just offers more cover to those who lurk in the shadows. I shouldn't even have to bring up vampires to you, but I mean, you've never heard of a vampire attack in the day time right? Didn't think so!
We all lead busy lives that include chores and jobs which makes the daytime a little tricky sometimes. However, there is no reason to be meeting at 10pm. Let's be reasonable. Try to meet when it's still light out, or as close to it as possible (this way the Vampires are still drinking their coffee before the night ahead).
Tell The Truth
Let's assume that the person you are dealing with is as diligent about their safety as you are. Lying to them in any way can risk blowing the sale all together. It's also just good business to be honest. You expect them to be honest with you so make sure that you give them the information you are comfortable with giving and when not comfortable just communicate that. It's better to not have to back pedal. Sometimes it might mean you can't come to a business agreement. That's okay, the internet is a big place and you'll sell that Betty Boop can koozie eventually (someone HAS to want it… right?).
Know Before You Go!
You can never be too safe. Creeps are everywhere and they like to take advantage of nice people like you. It's completely normal to want to know who you are dealing with before meeting them in person.
Doing a quick internet search on someone new may have even become second nature to you by now. Digging around multiple social media services, google and the works. Why not save yourself some time and use CheckPeople to do a background check search.
We have removed all of the barriers with our online background check tool. It is quick, easy, and affordable to search for people on CheckPeople. Make as many search requests as you like, all from the comfort of your own home or office before meeting your buyers and sellers.
Make sure they are trust worthy and don't have a criminal past that may come into play. It is up to you to make sure you stay safe!
Related Posts