How to Trace Unknown Numbers
Nancy Patterson - May 22, 2019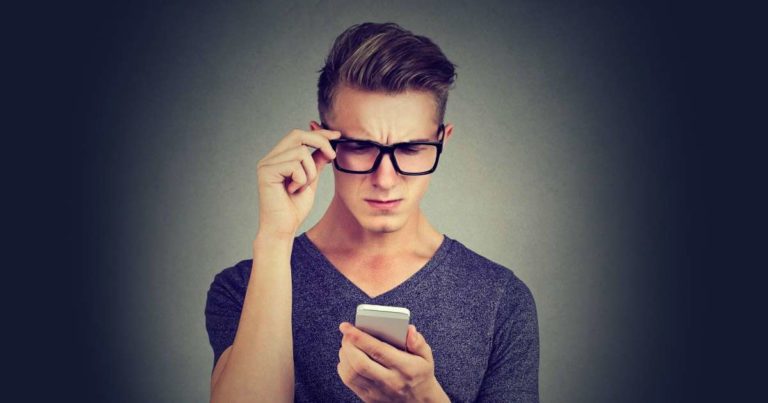 Everyone who has a phone gets multiple phone calls every day, especially if you're using your phone to run your business. Primarily using your phone may end up with you receiving dozens of phone calls daily that you don't recognize. A phone's caller ID only goes so far when it comes to telling you who or where is calling you. Missing a call from someone who doesn't leave a voice message could mean losing a call form a potential client. You can't be left wondering if someone contacting your phone is a call that you need to return for your business's sake. Here are a few simple ways on how to trace unknown numbers, and if it's a call, you should be responding too.
Calling the Unknown Number
If you think it's a number that you recognize the fastest way to find out is call that number back. Especially if you were already expecting a call and just missed it. It's more likely for you to reach the person if you return the call and introduce yourself, mentioning that you just received a call from them once they answer the phone.
With this tactic, you do want to be cautious. If it's a number you're suspicious of, calling right back may not be the best idea because it could leave you open to receiving more spam calls. Returning a phone call to a spam caller lets them know that there is a real person on the other end of the line. Once they find out, there's a real person at the other end of the number they've been calling you can expect to see an increase in the spam calls you already receive. Because of the increased risk in your spam calls calling unknown numbers back is probably not the best idea for every number, especially if you've already noticed a large number of spam calls.
Doing an Internet Search of the Phone Number
There are millions of phone numbers in the world! For this reason, it's difficult for you to recognize a caller as spam just by looking at the phone number. That is why you can find so many different websites online whos primary concern is to identify and create lists of spam callers. These lists are user-generated, meaning other people who've received spam calls have entered the phone numbers from unknown callers that they 've recently received. Users entering these phone numbers create a list so that you can see the phone numbers they've already marked as spam or harassing calls.
If there's a number you think might be a legitimate call and you want to be positive, you can look it up using any search engine. If it is a spam number, it's very likely to show up with your simple search. Keep in mind with all of the new technology for spoofing numbers out there the phone number could be a newer one. What this means is it may not show up on the lists that users generate yet. Unfortunately, you're more than likely on your own if you can't find it at all on the internet.
Using a Reverse Phone Number Lookup
Trying your luck with a call trace on the internet, or seeing what happens when you call the number back are two of your options. However, one of the most accessible and most comprehensive answers is just using a website that specializes in finding the information behind phone numbers, such as CheckPeople. These websites make identifying spam calls much more straightforward. Using the reverse phone lookup to quickly and easily get info on the person behind the phone number, including detailed information on who it is and other ways to contact them that you may not be able to get from the phone companies.
If it's a person that you know and you want to talk to, that's great! You can feel free to call back at this point. If it's a spam number, though, you can block the number and never deal with it again.
Conclusion
Nobody wants to deal with spam calls, but the truth of the matter is that everyone gets them and calling in law enforcement isn't an option. If you're frequently getting phone calls for business purposes, that can create a significant problem as you screen incoming calls. Perhaps you've decided to send all unknown calls to voicemail and then check the numbers later. Or maybe you want a quick and easy way to look up phone numbers even while the phone is still ringing.
Whatever your screening technique may be, you can eventually cut down on the number of spam calls that you get by using any of the methods described here. You never have to wonder again about who's on the other end of the line.
——–
Browse the CheckPeople blog for more ideas about how to use people search engines more effectively in your long-last family investigations, as well as other searches.
Related Posts