How to Start a Healthcare Staffing Agency
Michelle Wilson - November 19, 2022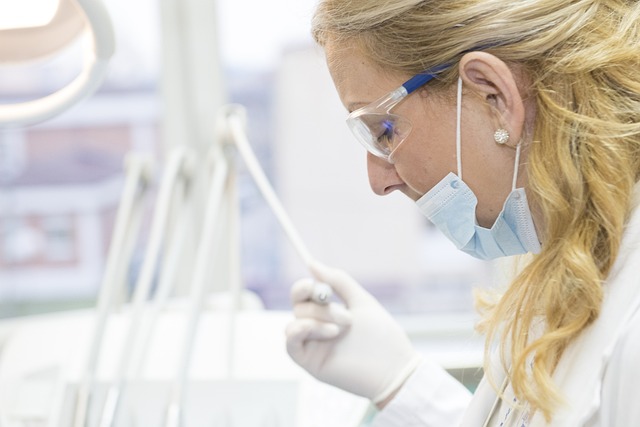 A healthcare staffing agency works to fill the needs of individuals in various facilities across the country. With different facilities that work with people, agencies can assist in many difficult situations. When a healthcare professional is looking for a change of pace, the staffing agency is an ideal solution.
As the demand for healthcare continues to climb, growing staffing shortages are causing havoc within many facilities. An agency helps bridge the gap, but it isn't without many successes and pitfalls to be aware of. If you'd like to start a healthcare agency, here are the best practices, options, and problems that occur to help you develop a firm with confidence.
Who Can Start a Healthcare Staffing Agency?
Everyone can start a healthcare staffing agency, regardless of previous experience or training. Many staffing owners are previous healthcare professionals without experience in the "business world." Medical professionals are often considered the best fit for many firms, as they know what it takes to survive in the industry. There are a few things you'll want to plan on when starting your firm, especially if you're not a medical professional.
Should You Do Everything Yourself?
You don't need to do everything independently when setting up your agency. Depending on your needs, many service providers can help with different steps or processes. Working with multiple vendors can take considerable time, preventing you from focusing on clients and candidates. For those wanting complete coverage, plenty of services exist that handle various services below to help you focus on the business. These services are commonly called Employers of Record or "EORs."
What is an Employer of Record (EOR)?
The employer of record is a company or organization that serves as an employer for tax reasons while an employee works within a different company. The employer of record takes on different responsibilities of traditional employment, including tasks and liabilities. The employer of record helps ensure clients don't have to carry those responsibilities.
Benefits of an EOR
While using an EOR, the outside company handles payroll and HR issues, potentially saving the employer countless hours every week. These hours are typically used for finding clients and candidates, which is essential when first starting out.
An employer of record is a cost-effective method to outsource HR functions and payroll. The company pays the EOR a set rate for every hour an employee works, with the employer of record handling all other tasks. EOR services are often helpful when getting started with payroll and employment laws for employees in multiple states.
Who is Responsible for Staying on Top of Laws?
An employer of record is responsible for maintaining the local and state laws, so the healthcare staffing agency doesn't have to worry about complying with regulations in multiple places. This service also helps small staffing firms compete with large firms, opening the entire United States for business.
Significant Pitfalls for Healthcare Staffing
Reliable Staff
Many new staffing firms need help getting reliable staff to work with their clients. This has been a trend among many lower-level healthcare roles for years. However, as the demand for healthcare continues to grow, many workers hold options to choose from. Many workers are incentivized to jump between employers and firms. Make sure you vet each team member before deploying them with a client (or risk no-shows, wasted time, or lost revenue).
Licenses
Many states will require licenses for any staffing firm wanting to work within a healthcare profession. Currently, over ten states hold this requirement. A few of these states also need a staffing firm with an RN or higher staff to help manage temporary workers. If you're trying to open a staffing agency without these requirements, you'll face a tough barrier to entry.
1099 Compliance
Typically, healthcare staffing firms will start by placing RNs, CNAs, LPNs, and more on a 1099 basis. Unfortunately, this can be a significant pitfall, leading to penalties and fines. The government is watching for non-compliant 1099 workers; many blow the whistle on staffing firms. You'll be liable for lots of money if they blow the whistle and your firm has violated the Fair Labor Standards Act.
Things You'll Need for a Healthcare Staffing Agency
Payroll funding, administration, or software
Applicant tracking systems
Onboarding services, including a background check, credentialing, immunization, and drug screening vendors
Timesheets and invoicing capabilities
Employee handbook and contracts (employment contract for workers and services contract clients)
Applicable licenses, including a business and nurse pool license in each state you plan to work in
Next Steps for Starting a Healthcare Staffing Agency
If you're just starting, ensure employees are always classified correctly and employment issues are handled and paid accurately. Failure to do so may result in consequences at the state and federal levels. Look for an employer of record office solution for small businesses or recruiting agencies.
A Health Staffing Agency Builds Relationships with Facilities that Need Healthcare Staff
A healthcare staffing agency will fill vacancies in many types of healthcare settings. These agencies will establish nursing homes, jails, hospitals, smaller clinics, and more. Essentially, anyone requiring medical treatment is a possible connection with healthcare staff.
Agencies Build Relationships with Healthcare Providers
Staffing agencies work to build relationships with providers too. They know nurses, aides, and other professionals that work through them and understand their strengths and goals. The connection allows the company to problem solve for healthcare professionals looking for different working atmospheres, even if they're only exploring outside options.
They Make Connections on Both Sides
Each side of the staffing requirement holds specific needs that need filling. A staffing agency offers a unique position that allows a better understanding of both sides. From there, the agency can establish solutions that solve problems for the client while continuing to advocate for the healthcare professional simultaneously. As the relationships continue to deepen, finding the right match for both sides becomes easier.
Agencies Manage Matches Over Time
A healthcare staffing agency does more than make matches; they also maintain relationships on either side. Creating an atmosphere that encourages both of these conditions is the most crucial aspect of healthcare staffing agencies. Ultimately, this method is a unique way for facilities to meet staffing shortfalls without sacrificing the working environment and location flexibility healthcare workers require.
Conclusion
While anyone can start a healthcare staffing agency, it's essential to consider the potential improvements and pitfalls. When creating a new company, there are many different components to develop or consider hiring an employer of record to offset the skills required. Ultimately, looking into these major influences should always be the start of any new healthcare staffing agency.  
Related Posts
Recent Posts
Popular Posts
Tags