How To Hire The Right Nanny
Nancy Patterson - October 18, 2019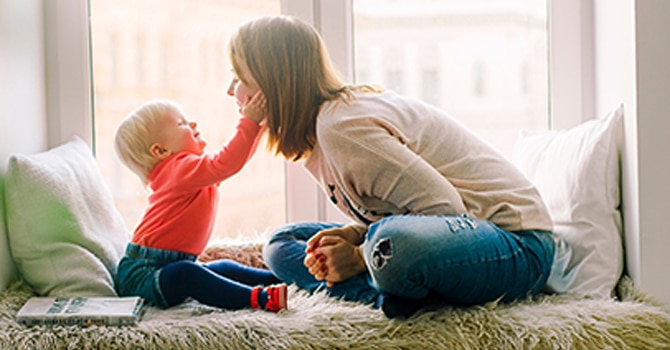 You may be scrambling to find a nanny because you just received a call from your employer about an extended, out of town business networking event you've been assigned to attend. Or, maybe it's just time you finally took a vacation for yourself. Why not just pack up and hit the road, visit the places you've always dreamed of seeing, or stop in on some family members you haven't seen in a while?
Whatever the scenario you find yourself in, where your child or children can't travel with you, then you know it's time to background check your next nanny right away. There is always the chance that a good pet nanny may be needed for a furry family member you may have to leave behind as well.
To leave a stranger in charge of caring for your children or pets take an enormous amount of courage and a great deal of patience to find the right individual. A well-qualified nanny will be a wise investment for ensuring the health and safety of your children, pets, and personal property while you're away.
The task of finding a nanny is no doubt a daunting one at first. It will be helpful to know that there is plenty of help on your side, though. With some careful planning and due diligence, you can rest assured that your time away from home will be the best possible experience you can have. And when you return, your children or pets may have made a new friend altogether.
Careful Planning for When You're Away
Depending on the circumstances you find yourself in, you may need to find and hire a nanny in a matter of a few days, but hopefully, you will have more time than that to find exactly the right fit. Not to mention the added benefit of having a long-term relationship with the right nanny, who can provide their services to you in the future.
Again, your situation is going to be unique to you. From the number of children, you have lovingly catered to and loved, to the number of animals you might own, to the types of basic routine maintenance needed at your house or apartment, to ensure that everything remains in working order.
Have a detailed summary of your daily routine, requirements, and expectations for your children or pets. Even with a stellar background report, you don't want to hire an incompetent nanny, incapable of performing the necessary tasks you've outlined.
When you're ready to exchange contact information with your house-sitter, don't forget to let them know what communication channels and times of day are best to use. There is nothing worse than receiving a call at just the wrong time unless it is an emergency. That said, let your house-sitter know which communication line is best to use in case of an emergency.
Conduct a Personal Interview
Any time that you can establish an interview with a nanny, you should. This will create the perfect opportunity to introduce yourself, your detailed plan and requirements, and to simply get to know the personality and first-hand experience through a direct narrative from the nanny.
Interview Questions to Ask and Uncover Further Information:
Ahead are several questions you can ask a potential nanny to uncover more information about their experience and personality.
What made you choose to nanny as an occupation?
Do you have a resume, relevant or related experience, or referrals?
What is your experience with taking care of children and/or pets?
Are you capable of maintaining basic household duties such as cooking and cleaning?
Are you comfortable with staying overnight?
This is hardly an exhaustive list of questions you could ask, but it will provide you with an inspirational starting point leading you to uncover further information about the nanny you are interested in.
Use the Service of a Nanny Finding Website or Agency to Your Advantage
Choosing to use a website or application when finding a nanny, or an existing, well-established nanny agency will be entirely up to you. Both will have their advantages and disadvantages. If you are pressed for time though, you should consider taking the agency route. Especially if this is your first time searching for a nanny and you have no idea what you should be looking for.
Well, go ahead and take a look at a few advantages and disadvantages of using a nanny agency vs. a hosted website or application online.
Advantages of a nanny agency:
You just don't have the time to conduct pre-screening yourself.
They know what to look for when you don't.
You want a nanny with experience and training.
They can provide a back-up nanny in case your first choice doesn't work out.
Disadvantages of a nanny agency:
The best agencies will cost you a premium for their services
Selecting a reputable agency will take extra time
Advantages of a website or application:
They normally do not cost any money upfront
You will have a larger applicant pool to access
You can conduct the pre-screening yourself
Disadvantages of a website or application:
It will be very time consuming
You will not have the security of finding experienced applicants
You will not have the personal support and help from an agency
While these are just some of the advantages and disadvantages of the options you have, always use your best judgment and personal due diligence when making your final decision. Do not hesitate to use CheckPeople.com to run a background report for any nanny, whether through an agency or website.

Additional Considerations When Finding a Nanny
A background check and personal interview will uncover a great deal about what you need to know before hiring the right nanny. Even if you have decided to take the nanny agency route, you should still take the time to consider the more subjective qualities of the candidate after the initial greeting and interview session is over.
As you take the time to ponder over the initial experience with your chosen candidate or list of prospective candidates, start asking yourself questions about the overall experience you had with them. Was there good chemistry between everyone involved? This may not be a budding new friendship in the making, but you need to know that you can discuss the sensitive subject matter with your nanny. After all, they're your children.
Did the nanny present herself in a caring but professional manner, and resemble having a sense of intelligence? In other words, were you able to speak and understand each other on a human and emotional level? Did the nanny understand and empathize with your requests and the needs of your family?
Another important consideration that may be easily overlooked is the nanny and her physical capability of performing the job at hand. Will the nanny be able to keep up with your little family members, to begin with? Take the necessary time to ponder the important aspects of the job your nanny needs to perform for you, specifically.
If you are looking for an extra boost in confidence, why not arrange a test trial day for the nanny of your choice. Go ahead and plan out a fun day for the children and bring the nanny into the action. This will allow you to shadow them, and get a much better idea on how they will get along and interact with your children in the real world, before risking their health and well being beforehand.
Further Fact-Checking and Getting a PeopleCheck Background Report
CheckPeople.com is a people search service that will assist you in finding the background information you need before choosing the nanny best suited to maintain your families health and well being. Whether you've done research and investigation work yourself or have chosen a nanny with the help of an agency and want more information, CheckPeople.com will compile and analyze the public records of the individual you are looking to hire. This includes basic contact information, social media profiles, criminal records, financial assets, and more.
Choosing anyone to take control of the health and well-being of your child or children is not an easy one. Would you trust any of your family members with this job? That answer may surprise you if you've never asked it to yourself, and should only further support the seriousness of the work that lies ahead in choosing the right nanny.
With the information you receive from CheckPeople.com, you can at the very least, confidently move forward with your own direct communication and interview with the nanny of your choice. You can even hold a nanny agency accountable for there own verification and background checking process. Whichever route you do choose to take, with a detailed background report from CheckPeople.com, you can rest assured that your next nanny will be just the one you've been looking for all along.
Related Posts