How to Find Someone's Birthday in 2022
Michelle Wilson - June 6, 2022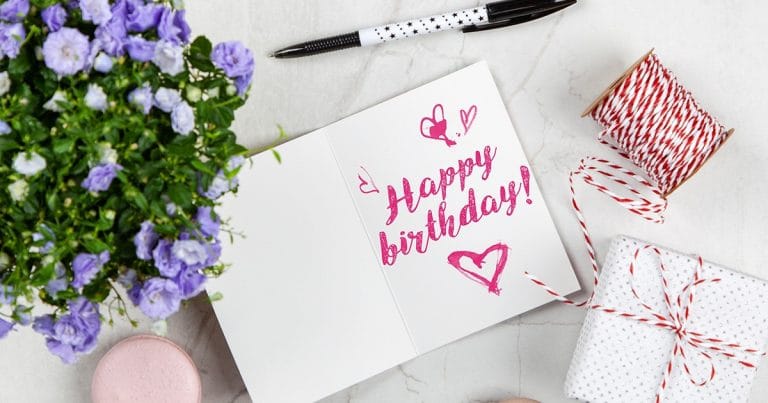 There are many reasons for wanting to scope out someone else's birthday, particularly if you don't want to ask them directly. Perhaps you're feeling a bit generous, and you've got the perfect gift in mind. Maybe you're in the middle of planning a surprise party, capitalizing on friends or family visiting from out of town. Perhaps an epic prank is in the works, signing them up for plenty of dubious products or services.
Maybe you're trying to keep yourself out of hot water, trying to remember a significant other's birthday, and want to book a romantic getaway. Or perhaps you have simply forgotten someone's birthday and need to find out without the awkwardness of asking them for the details directly.
Whatever your reason, if you need to uncover a few key details, this post has the plan of action to get you started. You'll learn several ways to find out someone's birthday in 2022.
How to Find Out About Someone's Birthday
There are several ways to discover someone's birthday that can bring you the details you need without knowing you forgot their birthday. While some of these options seem straightforward, there are several tips and techniques for increasing the likelihood of success.
Using Social Media to Find Someone's Birthday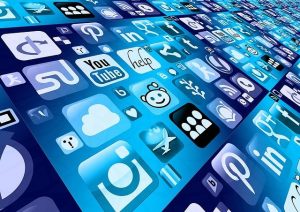 With billions of active users flocking to social media every month, many people are open with their personal information online. In fact, most people put their birthday information directly on their Facebook page, making it the logical place to investigate first. To check someone's Facebook profile, visit your home screen and enter their name at the top of the search bar. Click on their profile and look for the About section on the screen. Scroll down the page until you locate the Overview portion to find their birthday.
If their birthday is listed, it will display on the account. Looking through the profile directly (although this can take considerable amounts of time) can show any previous posts to their account wishing them a happy birthday. Alternatively, check through the Events section on your account to see if they've recorded a birthday party or event that you recognize. Alternatively, you can look through the Upcoming Birthdays portion to see if the profile connects with these features. Unfortunately, if the individual hasn't added this information, it won't show under these sections.
Snapchat
When you're in the Snapchat app, select the Chat icon from the bottom navigation bar, choose the friend you're trying to find, and select the rocket icon. Select the Minis button and choose 'Birthdays' from the list. Snapchat will show a complete overview of all upcoming birthdays in chronological order.
Instagram
Unfortunately, there is no definitive way to determine someone's birthday on Instagram. While these details aren't displayed publicly, there are a few methods to determine an approximate date. Start by selecting the person's profile and check when they joined Instagram. Most users will include their birthdate on the profile. Check under the account profile to see if they have the birthday details listed.
Twitter
Most profile information is public, showing your biography, website, picture, and location to others. Users will have the opportunity to enter their birthday details on the profile and the option to display the information to an audience of their choosing. The birthday will not display publicly without express consent.
TikTok
Currently, there isn't a direct way to view someone's birthday on TikTok. Although individual accounts need to confirm and verify their date of birth before accessing the platform, the profiles don't include a birthday function for others to see. Unless the user has the profile written directly on the profile, you're unlikely to find this information on TikTok.
Generic Post Search
A unique feature of many of these social media networks is the previous post functionality. If you're connected on Snapchat, the platform will tell you if they're celebrating a birthday. Previous photos and videos of cake, celebrations, and gatherings may give you a better understanding of the big day, even if it's not listed directly.
LinkedIn
Although LinkedIn is a popular social media platform for sharing personal information, it's not without drawbacks. Many profiles will include birthdays and well wishes from contacts on the account. If the person has shared their birthday details on the social media platform, the site sends a message to every connection notifying them of the birthday. It's important to remember that LinkedIn will share the profile investigation with the owner, telling them of someone looking them up on the platform. If you're going to use this method for tracking down their birthday, make sure you have an explanation of why you were on the account.
Phone a Friend About the Birthday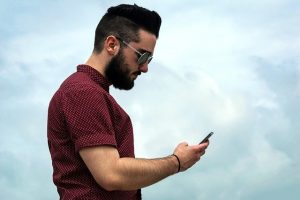 If you're trying to plan a party or want to get a present for the individual in question, asking a mutual should work well. Talking to mutual contacts increases the probability of finding the information you're looking for without asking the person directly. So, start making a few phone calls and see who has the insight you're looking for. Make sure you ask the mutual friend not to tell them about the inquiry.
Check Their Calendar for Their Birthday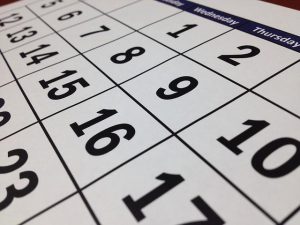 The next time you visit your friend, go into their kitchen or office and peek at their wall calendar. Several people will circle or indicate birthdays on the calendar, occasionally including their birthday. If you're trying to remain stealthy, always have a reason for being in the room with a calendar, whether a drink of water or needing something printed from the office.
Checking the Google calendar (or Apple's calendar for iOS users) can connect you directly to upcoming events. Digital calendars are also a simple way to locate birthday information if you can access the account. To check through the account, you'll need direct access to the mobile device. The easiest option is browsing through an unlocked phone lying around or asking them to share the calendar directly.
Investigate Their Birthday with a Google or DuckDuckGo Search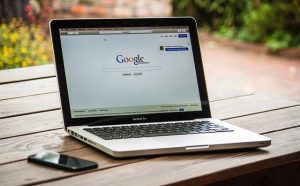 If your friend works online or has a social media presence, DuckDuckGo or Google may tell you everything you need to know. The probability of pulling results will rely on their digital footprint, especially if their information is listed on a company website. Type the name requested name and birthday into Google or another popular search engine and see what comes up. Occasionally, links to public records will appear, including social media accounts, personal websites, or date of birth, as pulled by the search engine from publicly accessible information.
Look into a Records Search
Many websites are available online that investigate local public records, including Zabasearch or other online resources. Although a few networks will limit which data is available online, the Zabasearch option is decent about returning information to the public. It's critical to remember that these platforms will only have access to publicly available information, but it's a valuable resource to try. It's important to remember that these services will often cost money to use but can be beneficial if you're trying to find someone's birthday.
Start Talking About Celebrities or Famous People
As a conversation starter, celebrity culture is a fantastic way to get people talking. To get started, talk about any favorite celebrities or heroes you have. Then, guide the conversation into discussing their ages (whether older or younger than you) and birthdays. Try asking your friend if they have any shared birthdays with famous people, mentally remembering the answer to investigate later on. Alternatively, start a quick game of 20 questions to get the answers you're looking for without seeming to be probing for information.
The idea with these questions or conversations is to get them to tell you their birthday indirectly. Alternatively, consider other creative questions to get someone talking about themselves and sharing details that might give you clues without asking specifically.
Invite Them Out Where They'll Get Carded
Although this method won't always work for all ages, it's a reliable method for anyone in their teens or early twenties. Consider going anywhere that government identification is likely required; bars, restaurants, clubs, or liquor stores are all useful in these situations. When the individual gets out their driver's license, ask to see their photo or whether their ID contains the same markings as your older version. Thankfully, the birthday is right on the driver's license for you to peek at.
Alternatively, you could always do the same for college IDs or passports if you're not old enough to drink or hold government identification. Although booking a trip may be expensive to uncover someone's birthday, it's a relatively simple maneuver to swap photos and giggle at how terrible they are simply.
Run a Background Check
If you're serious about uncovering someone's birthday, you can always run a background check on the person in question. A background check is a comprehensive report that contains a wealth of information about someone, including personal details and credit history. Most background check companies cost money to use and may offer more information than you intend. For example, this screening will often include a criminal record, credit report, and employment details on top of the basic identifying information. If you're not interested in these items, avoid looking them over or face knowing more about the individual than you intended.
If it's essential to find someone's birthday, purchasing a background check may be worth the time and expense long-term. While anyone can lie on social media or other networking platforms, the background report will disclose all accurate information according to the information listed on the birth certificate.
Ask a Family Member
When trying to uncover information about a friend, look no further than a chatty family member. If anyone knows personal details about the person you're researching, it's probably close family members. Reach out to a parent or sibling if you're trying to find someone's birthday and strike up a friendly conversation. After chatting, let them know why you're looking for the details and ask if they can help you with the details.
When planning a surprise for them, let the family member know its top-secret information, primarily if you've never spoken to them in the past. Be aware that some people are exceptionally chatty and terrible at keeping secrets. Avoid asking the family if you're worried about the person finding out you were snooping. Anyone trying to build a family history can reach out to children or siblings, asking for any identifying details that might help you in your search.
Other Government Alternatives
If the person you're trying to remember is deceased (for example, an ancestor or grandparent's birthday), consider looking into the Social Security Death Records database. Likewise, the Census records can also offer these details. Unfortunately, the database only tracks deceased individuals, making it an obsolete option for anyone alive and healthy.
If All Else Fails
While you'd like to maintain secrecy, it occasionally doesn't work out. If you've tried researching someone's birthday extensively and continue to struggle with finding the information, it may be easier to ask for the details directly from the source. If you've genuinely forgotten through no fault of your own, apologize for failing and ask them again for the details. Make sure you write the date down somewhere safe, such as a calendar or mobile device.
Frequently Asked Questions
What documents show someone's birthday?
Several pieces of government ID will show someone's birthday. These documents include birth certificates, driver's licenses, passports, and the Bureau of Census Transcript. Alternatively, all baptismal records and marriage licenses will show the date of birth on the document. Finally, any school records for younger individuals will include the birthdate in the papers.
Do All Social Media Networks Display Birthday Information?
No, not every social media platform will include visible birthday details on the account. Like Twitter and Instagram, some networks leave this information out of the profile for security reasons. If you're unsure which records include these details, log in to your account and choose someone's profile.
Can Someone See That I've Looked at Their Social Media Profile?
Most social media networks do not inform users if someone has looked at their profile. These networks include popular networks like Facebook, Instagram, Snapchat, and TikTok. Employment networks like LinkedIn have reporting functionality, informing the account holder of anyone looking at the profile. To privately browse through profiles on the web, open the social media platform and click the little profiles photo. Select the Settings & Privacy function from the dropdown menu. Choose the privacy option and manually change the profile viewing options.
How Do I Approach Friends and Family to Ask for Birthday Details?
While it might seem uncomfortable asking, sometimes being direct is the easiest way to get the details you're looking for. If you're unsure how to ask, it's better to explain why you'd like someone's birthday instead of remaining vague. For example, people are more likely to share the personal details of their friends when they know the reason. For example, knowing a friend wants their close contact's birthday details to plan an epic surprise party will be better than trying to keep it under wraps.
What's the Easiest Way to Plan a Surprise Party?
If you're trying to keep the guest of honor in the dark, you'll need to keep things quiet but still include the significant people without blowing your cover. If you're planning a surprise party, here's everything you need to know:
Make the Decision and Stick to It
Surprise parties are often polarizing, with people either loving or hating them. If you're on the fence, ask someone who would know the best (whether that's a close friend or family member). If you'd like to understand better, approach the guest of honor and tell them about a recent surprise party you went to, paying attention to their reaction. If in doubt, make a decision and stick with it.
Time to Play Sherlock Holmes
It's time to get some planning underway, including critical areas like décor, food, and your guest list. You can convince the guest of honor that you're planning a party for someone else and ask their opinion on different design elements directly, or you can browse through any Pinterest boards they have on hand. When the guest of honor becomes suspicious, you'll need someone capable of convincing them they're mistaken. Make sure whoever starts the sleuthing process is exceptional at holding a straight face.
Assemble a Team
Although you can plan a surprise party on your own, it's often more straightforward with a team of helpers. Make sure you add different positions, giving everyone their own task or job. For example, a designer can choose the theme, decorations, and color palette, while the chef can plan the menu and snacks for the party.
Start the Planning Process
The easiest way to keep track of the various tasks is plenty of planning. When creating different jobs, it's essential to coordinate with anyone helping. For example, Facebook allows secret chat, including party details and guest VIP lists.
Plan the Date and Time
Whenever possible, make sure you follow traditional dates and times for that specific party type. For example, if you're planning a surprise wedding, it should stick with an afternoon schedule. If you're planning a birthday party, always choose an option that takes place before the actual date of birth. One to three weeks before the date should keep your guest of honor surprised.
Book a Location for the Event
Choose a location that is discreet but not out of the ordinary for the guest of honor. You'll want to set up for the party, but not somewhere the guest of honor will accidentally visit while setup is happening. Look for locations with multiple parking options, including entrances and exits on different sides of the building. Likewise, stick with locations near their physical residence (too far away will make them suspicious).
Decide on a Theme
Themes should focus on the guest of honor's interests, whether hobbies, themes, sports, or different fandoms. You'll want to choose the level of formality, from casual parties or formal events. Formal events will typically need more creativity and planning, while everyday events are ideal when you're trying to hide the preparation.
Set a Specific Budget
The budget for your surprise party will depend on the location, venue, and guest count. There are several ways to reduce the overall expense, starting with food and drinks. Opt for light snacks instead of formal sit-down meals and keep any refreshments as BYOB. Surprise parties are often the same expense as traditional parties, depending on the venue and the guest list. Make sure that you stick with simple and inexpensive locations instead of high-profile places.
Establish a Decoy Plan
When you're trying to get the guest of honor to the event, you'll need a decoy plan. This plan is any activity you're supposed to be doing instead of going to the surprise party. Make sure the activity is in line with the dress code for the party. The last thing you want to do is embarrass the guest of honor by showing up overdressed or underdressed to their celebration. Find someone willing to transport the individual to the event, create the decoy plan, arrange transportation, and arrange a schedule.
Conclusion
Although the reasons for looking up a birthday can vary drastically, getting someone's birthday information doesn't have to be complicated. Some of these methods will require extensive research, while other tactics may require some persuasion to get the information you need. Always start with the most straightforward option and build out those ideas requiring time or monetary commitments. The last thing you want to do is spend hard-earned money retrieving information that is readily available free of charge. Once you receive the birthday information, feel free to enter it into your calendar, plan the party, or keep the data safe. After all, the last thing you want to do is find another way to find the details again if you misplace the information.
Related Posts
Recent Posts
Popular Posts
Tags