How to Find People on OnlyFans
Michelle Wilson - November 18, 2022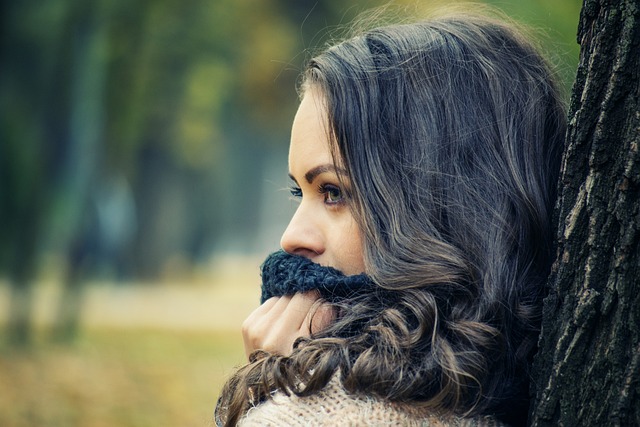 The OnlyFans network is a relatively new social media platform, although it's been rising in popularity for some time now. Although it's not as popular as other mainstream platforms like Facebook, Twitter, or LinkedIn, it does hold several unique features. The most significant difference is the requirement to pay to see any content generated by registered users. This concept is quite appealing to most content creators because it allows the monetization of accounts and offers more control over the content.
To further safeguard the security and privacy of all content creators, OnlyFans has enforced restrictive search options that keep many results under tight control. While the goal is to promote privacy on the platform and encourage new creators to register, finding someone on OnlyFans can be challenging. Despite these security features, you can still see the profile of anyone if you're willing to work around the limitations.
Ways to Find People on OnlyFans
While OnlyFans holds limited search options, plenty of content creators will advertise their profiles through other social media platforms like Twitter or Facebook. Creators do this by sharing direct links to their content and encouraging subscriptions. For instance, knowing a famous creator by name would allow a direct search through a mainstream social media platform (like Twitter) and searching for the OnlyFans link through their profile.
Unfortunately, some creators don't promote or encourage their content on social media, especially those wanting to remain anonymous and private. Additionally, a few providers don't hold a social media presence, despite having a massive following on OnlyFans. In these situations, trying to find a creator requires a few workarounds.
How to Find Someone's OnlyFans Without a Username
Finding someone's OnlyFans account is relatively straightforward when you know the username, but it becomes more difficult if you don't have one available. Thankfully, there are mainstream social media accounts available.
Many content creators aren't only available through OnlyFans; they've built entire social media platforms surrounding their work. Facebook, Instagram, and Twitter offer promising avenues to encourage and promote content, with many creators taking these options as free marketing options. For instance, a creator that runs a vlog about cooking or recipes may share a few short snippets of the videos on Facebook. Likewise, they might also create a video montage of various recipes on Instagram Reels.
How to Find Someone's OnlyFans Profile Using the Built-In Search Functionality
If you have someone's username available but are still determining whether it's correct, try using the platform's search function. In this situation, try using OnlyFan's search bar in a browser. To get started:
Sign in to your OnlyFans account.
Select the Search button on the top right corner of the screen.
Type the username into the search bar and hit Enter.
The search will generate different results, which may help you identify the person you're looking for within the profile pictures.
How to Find Someone's OnlyFans Profile by Username
Should you know a content creator's username, finding the profile on OnlyFans is straightforward. To get started, here's how to locate content according to the username.
Open your preferred browser on a pc or mobile device.
Copy and paste the following link, 'https://onlyfans.com/username,' removing the generic username with the individual's OnlyFans username.
Finally, hit the enter or submit button. Finally, users can copy and paste the URLs found within social media posts or profiles to locate the account.
How to Find Someone's OnlyFans by Email
If you know an individual's email address, you can determine whether they hold an active OnlyFans account. You can run this search by attempting to create a new account using their email address. Don't worry about fabricating an account; you'll receive a confirmation email before activating any account on the platform.
Here's how to try an email address to find someone on OnlyFans:
Start by visiting the main OnlyFans account. Attempt to create the new account using a person's email address.
Should the email get accepted, it hasn't previously been registered for an OnlyFans account. This individual is either not attached to OnlyFans, or they're currently using another email address for the account.
If the email is denied, an account currently uses the address to create content. The individual of interest is most likely running an account as a subscriber or creator.
How Do Creators Promote Content?
A creator who chooses to promote their content on social media will frequently share a link to the OnlyFans account. Many of these creators will also include the link in Twitter profiles (generally found at the top) or periodically in posts. A few creators will include links to OnlyFans on Instagram, Facebook, or other social media platforms.
As such, social media pages should be the first place you look when trying to find an OnlyFans account. Typically, the links will remain within the About section or the creator's profile on social media.
How to Find Someone on OnlyFans by Search
Suppose you've forgotten the name of a favorite content creator; it's still possible to search for someone through keywords. Unfortunately, searching for someone on OnlyFans through keywords will generate many profiles, which may lead to mindless scrolling. Finding someone through this method will likely boil down to straight luck. Someone could spend hours sifting through profiles and still end up with nothing.
Frequently Asked Questions
How Does OnlyFans Work?
OnlyFans lets individuals connect and interact with different models, influencers, and artists, in a private and intimate place. With a built-in search function designed to limit search results, the platform helps promote privacy and encourage content creation. Much of the content is age-sensitive data with adult material; restricting access is mandatory for security. Still, it's possible to find content creators and fans alike.
Can you search for someone on OnlyFans without paying?
Yes. Users can search for content on the platform as long as they hold an active OnlyFans account. However, users will only be able to access paid content with an active subscription.
Can I locate someone on OnlyFans without an account?
You won't need to create an account to find someone on OnlyFans. Thankfully, users only need data about the content creator, like username, real name, social media accounts, or location. Users can implement the necessary tools for locating an OnlyFans account with these details.
Conclusion
Finding someone on OnlyFans is possible, but it will require some effort. Always start with someone's username if possible, trying to find them through the OnlyFans platform or other social media first. If that doesn't work, the user scan and tries to find a profile through keyword search options. Ultimately, these search options will help you find and connect with profiles on OnlyFans.
Related Posts
Recent Posts
Popular Posts
Tags