How to Find Out Who Lives on My Street Using Public Records
Michelle Wilson - April 15, 2022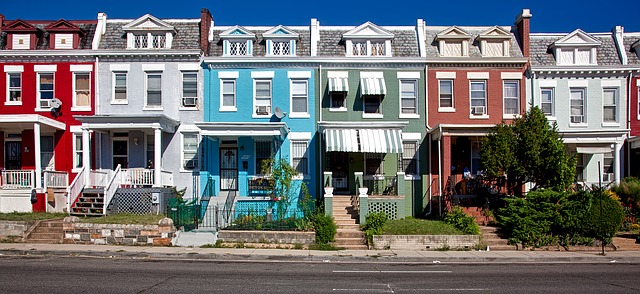 Everyone wants to live in a safe and harmonious neighborhood, which starts with the residents that live on the street. So, determining safety needs to start with the people on the road. For example, a quick and easy reverse address lookup can offer you the answers.
This article will break down the steps needed to locate someone who lives on your street quickly and easily.
Introduce Yourself in Person
If you've recently moved into a new neighborhood, holding a community get-together is a fabulous opportunity to meet your neighbors. One of the easiest ways to meet a neighbor is by simply approaching them and making introductions. Consider knocking on their door with a small welcoming gift when a new face has moved into the area you'd like to know better. This approach is friendly and polite, without seeming nosey.
Although this method might take some time, it can be an enjoyable experience that leads to many new acquaintances and friendships over time. While this method may not be practical if you don't live there yet or feel overly social, it's likely the most direct method of attack.
Resort to a Reverse Address Lookup
Learning more about your neighbors has never been easier as technology develops and advances. Thankfully, this method also benefits from not speaking to others to learn everything you can about them. Visit a background check website online and start your search with a property information search. The more information you know about the person, the better your chances of successfully finding someone. Select the Address Lookup function from the search bar and enter the address in question. Most background check websites will require payment for the service, but many offer a discounted trial rate for premium features. After payment, the website will generate a name associated with the address on hand.
Look Through Search Engines
While the reverse address tool is the most convenient method of searching for someone on your street, other methods may prove helpful if you're willing to devote the time and effort.
When trying to locate something online, start with a simple search engine (for example, Bing or Google). Use these search engines to look up information related to a specific address, which may show in the results. While some information will be available online free of charge, the results may be outdated or inaccurate when searching. Avoid websites promising to deliver the current address owner, particularly without payment.
Try Searching on Social Media
Although social media isn't the go-to choice for checking someone's identity, there are clues to identifying who lives in your area. Occasionally, users will reveal their location when publishing photos, videos, or posts on social network accounts. Although countless other apps might exist, popular social media accounts include Facebook, Instagram, Tiktok, and Twitter. 
Always pay attention to the account holder who shares the images or content and any dates attached to the posts. Images older than six months may suggest the current owner but often can't confirm this person hasn't moved or relocated.
What is a Reverse Address Search
An address lookup is more accurate than you'd think, especially if you're trying to find basic information about the people living in you're your neighborhood. Enter the primary residential address into the search and locate all the relevant information. You'll receive an address's personal and contact details entered into the system. If you're looking to discover more information, take the details from your reverse address search and enter them into the background check.
A background check will offer comprehensive reports of the individual, including all criminal history, registration on sex offender status, and other concerning details of people in the neighborhood.
Questions to Ask Your New Neighbor
If you're trying to get to know your neighbors, start with small conversations that don't require extensive discussion but could lead to a longer chat. To get started, here are a few questions to ask a new neighbor in the area:
How long have you lived in the area?
This conversation starter sets the tone for getting to know the community without being intrusive. Most people are willing to share a little about themselves, including how long they've lived in the area or the best local hot spots. Should the neighbor be a long-term resident, consider asking them about the local parks, schools, or activities to keep the conversation going.
Do you have any pets?
This question works well for anyone living in a pet-friendly area, especially if you have your fur baby with you. Asking about pets is quite personal without being intrusive, as most people love talking about their extended family.
Where's your favorite place to visit?
This question is perfect for making new friends, especially if you're trying to scope out the area. Asking for advice is ideal for heading out for a special occasion or simply recognizing where to take visiting guests for something unique and engaging. This conversation starter is a quick and effortless way to connect with new neighbors in the area without coming across as intrusive or rude. You might even find yourself with a few new restaurants to try.
What's the best thing to do in your neighborhood?
You don't just want to know about a trendy restaurant; it's essential to get into the hidden gems within a neighborhood. Keep your ears open for new activities, upcoming activities, or community events. If you're unsure how to start a conversation with your neighbor, build with a fundamental interest in the physical area and build from there.
Are you planning anything fun this weekend?
This approach is probably better suited for people who have had a few conversations with their neighbors instead of just approaching a somewhat intrusive question. While most people are happy to share their plans for the weekend, some people may become closed off by what seems like prying. It's always good to keep the conversation light-hearted and easy-going, sharing your plans first and encouraging the dialogue.
Conclusion
When you've recently moved to a new area, getting a better understanding of the residents is essential. The easiest way to get to know the people in your area is with basic conversation and genuine authenticity. If you're not comfortable approaching people within the neighborhood, you can always resort to reverse address checks and background checks. While these services will typically come at a cost, it's important to remember you'll receive a comprehensive report of all necessary details.
While the background report offers extensive information about a neighbor, it doesn't include the offense's situation or circumstances. It's always better to hold an open mind than to make an early judgment on someone simply because of the background report. After all, it's always better to get to know someone based on who they are today instead of reading a specific background report and judging them without knowing them.
Related Posts