How to Find Deleted Photos on iPhone
Michelle Wilson - November 17, 2022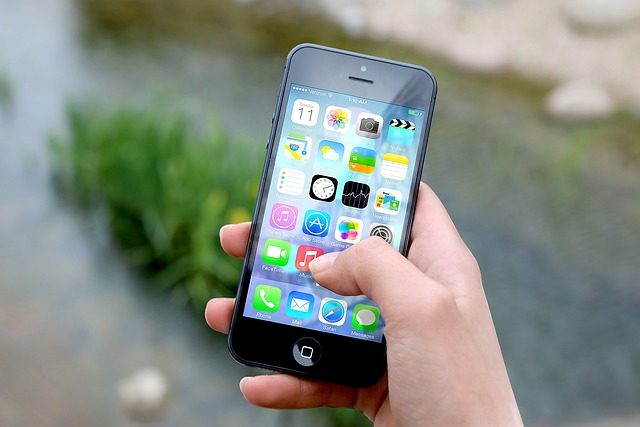 Are you ruthless with your iPhone photos, deleting any images you don't want to keep on your phone to keep things organized? Have you recently damaged your phone and lost some of your images? Or did an iOS update cause some things to go missing? Regardless of the reason, photos accidentally get deleted all the time.
Fortunately, Apple recognizes we are all human. Therefore, if you accidentally delete a picture from your iPhone, you can often find it in the Recently Deleted folder. Even those who permanently deleted photos can restore many of these from a previous backup. And in the worst of cases, you can sometimes use third-party iPhone recovery software to recover your lost photos even if you don't have a backup.
Below, you will learn the ins and outs of some of these strategies for recovering deleted photos from your iPhone. If you're lucky, you can recover all deleted photos with just a few taps, but if not, a few extra steps may help you achieve the same results.
Recover Recently Deleted Photos
Where do your deleted photos go? Photos you delete from your phone automatically save in a recently deleted album.
To see the photos you have deleted, users can navigate to Albums in the Photos app, scroll down to Other Albums and select Recently Deleted. This album will display the pictures scheduled for deletion and the time before your iPhone permanently deletes them. The deletion process can take up to 30 days since you initially tapped on the trash can.
If you see the photo you want to recover, simply select the ones you want back in your camera roll. Doing so will prompt these images to be saved directly in the library.
Recovering Permanently Deleted Photos
Suppose you went into your Recently Deleted photos and emptied the folder, or you are looking for a photo you deleted more than 30 days ago. In that case, likely, your has been removed from your device permanently.
Fortunately, there are still ways you can get these pictures back if you are willing to put in a few additional steps.
iPhone Backup
Backups are your next best option for recovering deleted photos on iPhone, with several methods at your disposal. The only thing you need to remember is the age of your backups when recovering deleted photos from iPhone backups. You will likely want to use the most recent backup. That doesn't mean deleting the others since there is a chance that the first one will fail. However, when recovering images using a backup, all your data is reset to that day, meaning areas other than your photos may be affected.
To restore your phone from a backup located on your computer, start by opening Finder. Then, connect your iPhone to the computer. After doing so, your device will prompt you to choose an iPhone from the available locations on the left. Finally, you can navigate to the General tab, where you can click the Restore iPhone button.
Alternatively, if you do your phone backups through iCloud, you can follow a similar process; instead of navigating to Finder, type in www.icloud.com in your search bar. Your browser will pull up Apple's cloud services, a free tool to log in using your username and password. After logging in, you can select "Photos" from the webpage, giving you access to any recently deleted items.
Recovering Deleted Photos Through Messaging Apps
If the above methods fail, you may still be able to recover some photos if you sent them via an instant messaging app such as WhatsApp. You can recover these photos since they will remain on the app's servers if you delete a photo from your phone after sending it. If the app compresses its images, you may lose some of its original quality. But that is likely far better than losing the image entirely.
Some apps, such as Messenger, allow you to view all shared media in a single location, making it simple to go through all of the photos you've shared with a contact and extract the ones you want to recover. In other cases, you can use filters to find the right messages.
Alternatively, if you remember saving your photos in your iCloud backup before deleting them, you can try resetting your iPhone and restoring your messages from an iCloud backup. To check the status of your iCloud backup, open the iCloud app and navigate to Settings, Storage, and then Manage Storage. The saved backup will be visible to you. You must confirm that the saved backup contains all the necessary text messages. Then, go to Settings, select General and then Reset, and Erase all content and settings. Confirm, and then wait for your iPhone to return to factory settings.
After restarting the iPhone with factory settings, you can restore the deleted messages and photos. Simply sign in to your iCloud account, then navigate to the saved messages. If you don't see them right away, just wait a minute. Your phone may need some time to restore its previous contents completely.
Being Proactive on Photo Loss in the Future
Anyone who has ever lost a treasured photograph wishes to avoid the same thing happening again. The good news is that several ways to make your images more resistant to data loss exist.
A word to the wise, even the most dependable data backup strategy can fail; therefore, experts will recommend having multiple backups ready. Then, when disaster strikes, a backup of a backup might be your saving grace.
Backing Up Your Device
The first step in preventing photos from being lost from an iPhone is registering it with a cloud service such as Apple's iCloud. It offers several services, including backups to Apple's cloud service for storing photos and documents, as well as "Find my Phone" so that if it is lost or misplaced, the iPhone can tell us where it is.
In addition to iCloud, you should make a local backup of your iPhone using iTunes if you are running an older version of iOS or Finder if you are running a newer one.
Using Additional Backup Services
Another option is to use a third-party backup service or software. These tools effectively become a backup for your backup. The benefit is that even if you delete the backup from the iPhone or iCloud, a copy may still exist on third-party systems.
Many of these providers offer 50 GB of free online storage and allow users to earn more storage space through an additional payment.
Conclusion
Mistakes happen, and there's a good chance you'll accidentally delete a photo before realizing you want to keep it. Before panicking, we encourage you to check your Recently Deleted album, phone backups and previous messages, as many users often successfully restore these images through one of these methods.
Related Posts
Recent Posts
Popular Posts
Tags