How to Become a Web Sleuth in 2022?
Michelle Wilson - November 12, 2021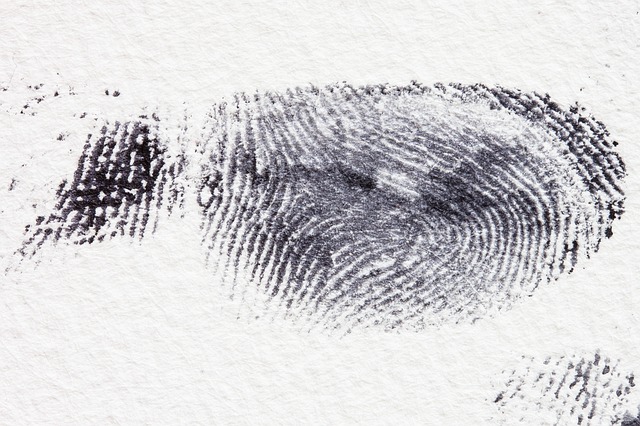 It seems like any time we've got a bit of extra time, unique hobbies seem to show up and rear their heads. For most people, these hobbies include puzzles, scrapbooking, or fantasy sports; for other people, these hobbies and interests extend a little beyond the mundane. Maybe you're a sucker for a true-crime documentary, or perhaps mysteries seemingly grab hold of you in ways you never imagined.
If this sounds similar, you'll be happy to learn you're not alone. There are hundreds of groups on the internet determined to solve the mysteries and crimes that leave viewers stumped. For many, the congregation of these groups has earned them a dedicated title, commonly called web sleuths (or cyber sleuths).
What is a Web Sleuth?
The definition of a web sleuth includes anyone that does any detective work using the internet. It also has anyone who searches the internet for any purpose (positive or negative) to keep ahead of public opinion. This includes all internet facilities, including chat rooms, newsgroups, and the web.
In other words, a web sleuth uses the power of the net, dedication, and their natural gut instinct to discover hidden truths about mysteries.
How Did It Start?
According to various reports, Todd Matthews was one of the first known web sleuths. In the 1980s, Matthews completed most detective work of his direction, ultimately solving a missing woman's case. In the 1980s, he conducted his investigation without aid from the internet, identifying himself as a citizen sleuth. Hours were spent searching through databases and library resources, with site visits, countless calls, and dedication throughout the years.
As the online community flourished, Matthews developed a website devoted to the missing woman's case, researching the computer. Over time, he found a suspect match, connecting through a classified site. Matthews managed to bring closure to the family, earning the honorary title of "web sleuth" in the process. Many law enforcement agencies noted the critical importance of his accomplishment, citing the positive direction his research brought in an era that didn't depend on the internet.
Ways to Become a Web Sleuth
Thankfully, modern web sleuths have many options available to aid their search. With advanced internet databases, online communities, and ongoing research, individuals work together to resolve the unsolvable. Understanding the best practices and skills can make all the difference in sleuthing if you're just getting started. Here are a few techniques to keep in mind if you're trying to solve mysteries, crimes, or disappearances:
Uncover every digital avenue. It's always a wise idea to start searching in the geographic location of the mystery. Consider reviewing local reports, connecting with potential witnesses, and unearthing any information about the occurrence.
Always Upgrade Your Search Functionality. While the internet is a fantastic source of information, paid services often unlock thousands of records and data sources. These services will include valuable details like reverse address lookup, previous address history, or other contact information of witnesses or victims.
Grow a Thick Skin. While the intention may be well-intentioned, sleuths can occasionally get a bad rap for involvement in unsolved crimes. Always protect your identity with anonymous usernames so accounts don't connect to your personal information.
Understand Potential for Disturbing Content. Unfortunately, web sleuths stumble on graphic, distressing, or downright vulgar images when looking for clues online. Always be aware of the pictures you may run into – as they may be uncomfortable or upsetting to view.
Bring Visualization Front and Center. While looking at images can be helpful, you'll want to step into a place of building characters from the information. Connect distinctive features (for example, scars or tattoos) to a physical person instead of focusing on the individual attributes.
5 Cases That Web Sleuths Helped Solve
Most law enforcement agencies understand the importance of public information, so the public receives information about local crimes. With the development of the internet, a new breed of detective has come forward. These individuals have worked collectively (or solo) to solve several ongoing mysteries, bringing justice to the victims and families that were left wondering what happened. Here are five examples of cases web sleuths solved:
The Tent Girl
On May 17th, 1968, the remains of Barbara "Bobbie" Anne Hackman Taylor were discovered near Georgetown, Kentucky. Her body was wrapped in a canvas tarp, without any identifying features. Authorities nicknamed her "tent girl," buried with a donated headstone that named her as such. Thirty years later, Todd Matthews decided to investigate the case, launching a website to her profile. Matthews found a listing on a missing person website that sounded similar to the description of Tent Girl, and he approached the person who posted it (Taylor's sister).
Tent Girl was subsequently exhumed and positively identified as Taylor. Authorities believe Taylor's husband was the individual behind the murder, although he had passed away from cancer before the case was solved.
A Grateful Doe
After a car accident in 1995 killed 21-year-old Michael Hager and an unidentified passenger, his body was nicknamed "Grateful Doe" thanks to his Grateful Dead t-shirt. Police followed countless clues, eventually deciding that the victim was a hitchhiker in the vehicle. In 2012, facial reconstruction was used to identify him, but it remained unsuccessful. In 2015, however, photos of a man began circulating the internet, with Buzzfeed and the New York Post picking up the story. Police eventually tracked Jason's mother, who finally connected the dots that it was her son. Police tested the remains in 2015, where they positively identified Jason Callahan.
Jason Wetterling
After Jacob Wetterling was kidnapped from St. Joseph, Minnesota, in front of his younger brother in 1989, the case went stale for 27 years. In 2013, freelance writer Joy Baker started a blog about the case. After investigating on her own, she unearthed stories of five other boys being attacked in the area two years prior. She urged police to look into the reports, continuing to push for a conviction. Eventually, police narrowed on Danny Heinrich, who pled to child pornography charges (instead of a murder charge). He was sentenced to 20 years in prison but is unlikely to be released.
Abraham Shakespeare
The 42-year-old Abraham Shakespeare had recently won millions in the Florida lottery when he was found murdered by an acquaintance, Dorice Moore. She hid the body under a concrete slab and used his money to purchase a home. Eventually, police connected her with the crime, which she suggested was self-defense (after trying to blame her 14-year-old son). She ultimately tried to pay someone to move the body and lied to the police when she last saw Shakespeare. Moore led police to her charges after creating an account on Websleuths, where she discussed the crime in detail. Unfortunately, she portrayed information that led the site owner to alert authorities.
Gregory May
After a trucker found remains of a human head in concrete at a truck stop in 2001, police did all they could to collect information. Simultaneously, Gregory May's disappearance was being investigated by police. Julie Miller, a friend of May's, eventually confessed that her boyfriend had committed the crime, disposing of the body together. Charged in 2004, prosecutors weren't confident on the conviction. The bust was posted on The Doe Network, where a web sleuth made it her mission to find a match of the skull. She managed to confirm the game, and DNA tests confirmed the results.
Web Sleuthing Brings Closure
While web sleuthing isn't for everyone, the collective community has helped solve multiple cases that would have otherwise gone cold. Whether it's a personal interest or a unique hobby, putting an effort to bring resolution to otherwise mysterious circumstances can provide a positive outcome with the right skills.
Related Posts
Recent Posts
Popular Posts
Tags