Find Out If Someone Is Married
Linda Collins - June 16, 2019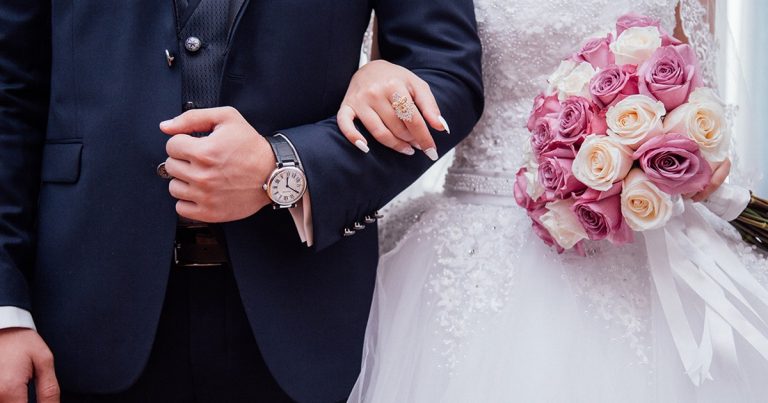 Meeting new people and going on dates has changed drastically. There are dozens of dating sites and mobile dating apps where all you need is good internet and a great photo of yourself to get started. Dating itself has changed too. People nowadays meet to hook up and then decide if they will date.
There are a few people out there who are looking for the real thing. Maybe you have met someone new through a dating app, and you're taking it slow. You have been hurt before, so you don't want to leave anything to chance. You want to know everything you can about this guy before you take it to the next level.
A little bit of spying and snooping around on your new catch is always fun, but it's also risky because you might be wrong. You might be the bold type and ask him directly, or maybe you are already too emotionally invested and don't want to ruin your new relationship because of a bad gut feeling. The bottom line is that you have noticed the red flags and you owe it to yourself to find out.
Here are some ways you can find out if someone is married:
Check Social Media Sites
We all have a friend or two who are skilled social media investigators. You need to call them up and ask for their help in stalking your new love online. For this to work, you will need his username on Facebook or Instagram so you can search for him.
Your friends will probably send him a friend request with a pseudo account so they can have full access to his posts and photos. Before going through all that, however, you can check their relationship status on Facebook. If the person regularly updates their privacy settings, then it will be listed.
When going through their pictures, look out for those that are of your date with a lady and seem to be romantic. Also, check the date of the posting so you can know how recent it was.
Use Google
This requires you to have a lot of time on your hands. You need to have the full name of your date and put in in quotes in the Google search box for more specific results. Google can give you lots of relevant information and also photos that might answer your question.
Search Public Records
What you will be looking for here is something like joint home ownership under his name or anything else that can give you information about his marital status. Searching through public records is time-consuming and tiring and not as fun as searching his social media.
Look Out for Common Signs
Does he always pay cash for your dates? If you answered yes to that question, then the chances are that he is married. The days of walking around with money are gone. Plastic money is what people use nowadays to pay even for the smallest things.
The reason he is not using his credit or debit card might be because he doesn't want to leave any financial evidence that he was not where he told his wife he would be.
The wedding ring should be the first thing you look out for. If he is married, he will have to remove the ring when he comes to meet you. When the ring is removed, there is usually evidence of a tan line on the ring finger. That should be enough to tell you that he is married.
What are his social habits? Does he always have to be home by a particular time, say 10 o'clock? This is another visible sign that he is married. Single people have schedules but not as strict as married people, especially if they are married with children. Married people can rarely make random plans, and if they do, it's always during odd hours.
Another thing you should do is pay attention to what he says when you converse. When you ask about how he spent the weekend, what does he say? Married people usually spend their weekends at home with the family doing some general cleaning or family picnic or dinners. A single person will have done more activities outside of family such as club hopping with friends or attending a concert.
It is not advisable to make a conclusion based on the above signs alone. If you are thinking of ending the relationship, you better get more concrete evidence and make an informed decision.
Use People Search Websites
People search websites come in handy in such situations. Numerous sites offer to find information about any person of interest for free. Some will require you pay, but it won't cost much. If you have the person's name, location, and phone number, you are good to go. The best way to start your online search is to use CheckPeople's marriage record search. You will be provided with a full report of all the records associated with the target name. The detailed report will give all of the info you need in an organized and searchable fashion
Log in to your CheckPeople.com account, enter your date's name in the search box and their location and wait a couple of minutes for the report. You will see on the search results possible relatives of the person you searched. You can then get reports on one of the relatives you suspect to be the spouse.
On the search results page, you will also see social media profiles related to the person. You will also find some profiles with common aliases used by the person. Information on this site is accurate because they search through millions of public records under that name.
Hire a Private Investigator
This is a step you take when you are desperate. You like this guy, and you have not been able to find out anything on your own. Be ready to spend a pretty penny if you decide to go down this road. One thing you can be sure about is that the investigator will find you the information you need.
All you need to do is give him the information you have and let him do the rest. Make sure the private investigator is licensed and bonded.
Related Posts
Recent Posts
Popular Posts
Tags