Don't Answer! Lookup That Phone Number First!
Linda Collins - May 11, 2020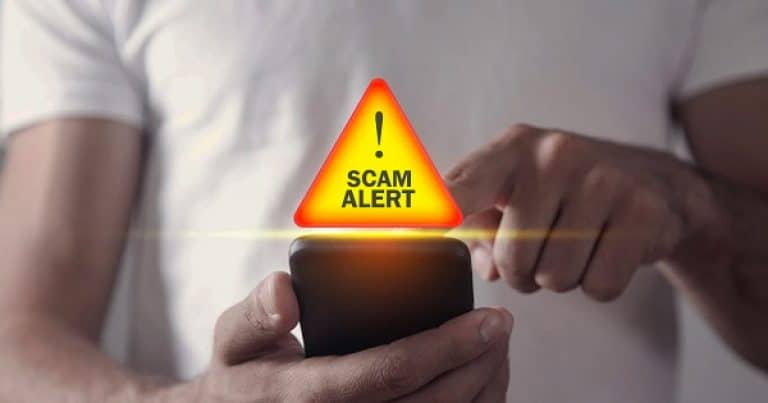 You're not doing anything important an all of a sudden an unrecognized phone number rings your phone. You think to yourself that this may be important – so you answer.
The person you are speaking to on the other end of the line sounds quite cross and very direct. It's the IRS, and you are in some hot water. It's even starting to look like you might go to prison. Threats of garnishing your wages, reposessing your car putting a freeze on your social security number and even blacklisting your passport. That's when they ask you for your social security number and account information to your financial institution.
STOP RIGHT THERE! …that's a scam!
Over a MILLION Americans have received threatening calls from scammers who claim to represent the IRS. As a result almost $30million has been fleeced from victims from calls just like this.
If you don't screen your calls, you're more likely to pick up a call from a scam artist.
5 Signs Of A Phone Scammer
#1: They Say They're The IRS Or A Law Enforcement Agency
Boom. That's it. Simple as that. The IRS won't call or email you. It just won't happen.
Trust that the IRS will be sending you correspondence in regards to your account, and not an email nor a phone call.
Law Enforcement has never once made a phone call to let someone know they are under federal investigation. If you were in trouble, you'd be arrested or visited. Nobody tries to give the bad guys a heads up so they can run away.
So if you're getting a phone call announcing your impending arrest, it's a scam.
#2: Gift Card And Wire Transfers
Listen if you are ever, and I mean EVER asked for payment in the form of a gift card or wire transfer, you should immediately call the cops. There is something not right. That has SCAM written all over it. A government agency is absolutely forbidden from accepting a gift card or wire transfer for this exact reason. If someone wants your payment to be secret and anonymous, question their motives immediately.
#3: Personally-Identifying Information (PII)
Kind of like in #2, if anyone calls you and asks for your Social, your bank info, credit card details or any other sensitive information you should also immediately hang up.
No reputable business or agency will call you and demand these details over the phone.
#4: Threats
Scammers will say anything in order to trick you into handing over your cash or personal information. Common threats may include:
Freezing your accounts and SSN
Arresting you
Suing you
Garnishing your wages
Taking your property
These calls can be extremely distressing — so let an unknown caller go straight to voicemail.
#5: Strange Area Code
Ever gotten a "Private Call" from a number that looks really close to your own number? Scammers have the ability to clone numbers to they appear to be legitimate or even local. While we have detailed that the IRS or Law Enforcement will never call you, you will want to be on the look out for certain area codes as well.
But calls with the following area codes are known to be suspicious:
404
313
242
506
809
484
954
829
Reverse Phone Lookup
If you get a phone call from an unknown number, let it go to voicemail.
At this point you can use CheckPeople's Reverse Phone Lookup tool!
A Reverse Phone Lookup may give you information that confirms that someone is a legitimate caller. A scam number isn't likely to provide you with any results — because the number is likely to be fake.
If you're worried that you'll miss an important call, a Reverse Phone Lookup can help you identify who the caller is. Data points like a full name, location, social media profiles, and possible photographs can help you tell the difference between an important caller and a con artist!
Related Posts