Are Autopsy Reports a Public Record?
Michelle Wilson - July 29, 2022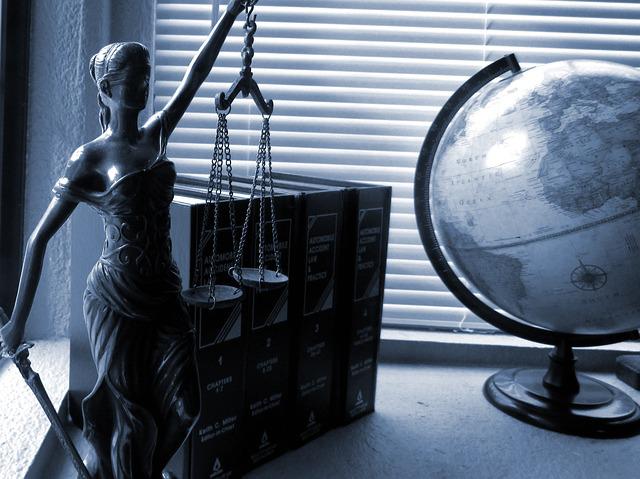 In the United States, it depends on state law. For example, Alabama indicates that autopsies are public records under state statutes. In Arkansas, autopsy records aren't medical records, meaning they are public records. Each state has specific laws and guidelines outlined in the table below.
What is an Autopsy?
The autopsy is a detailed dissection of a deceased individual, performed shortly after death to determine why they died. When the family is dealing with the sudden passing of a loved one, getting answers during this difficult time is often comforting. The chief medical examiner doesn't have to perform an autopsy for every death. Typically, an autopsy is performed to facilitate the legal or medical process.
You can ask for an autopsy if you have questions surrounding a loved one's death. Sometimes, the doctor will ask your permission to perform one if they have questions or concerns.
What is a Coroner and Medical Examiner?
Every individual state will have an individual responsible for recording deaths. These people are either called medical examiners or a coroner. Almost all but a handful of states will require medical examiners to be doctors. The coroner may also be a doctor but doesn't legally have to be.
A coroner is often an elected official. Many of these candidates have no medical training. When an autopsy needs to be done, the coroner relies on the medical examiner.
What Happens in an Autopsy?
During the autopsy, a doctor examines the remains inside and out. The doctor may remove internal organs for testing, collecting bodily fluids or tissue samples. Typically, the exam takes 1 to 2 hours to complete. The expert can often determine the cause of death within that time. In other cases, the results could become delayed due to testing for drugs, disease, or poisons. This process may take several days or weeks.
In 20 states, a pathologist (a doctor specializing in disease and injury) must complete the autopsy. When finished, the doctor will conduct a report indicating the exact cause of death, including how they believe it happened. This information will also include details on whether the death was from natural causes, accidents, homicide, or suicide.
Is An Autopsy Optional?
A doctor might approach the family to ask permission for an autopsy if your loved one died of an unexpected illness. Typically, doctors are trying to learn more about what happened, whether to ease your mind or to learn about potential genetic components. Alternatively, the autopsy may help other patients with similar conditions.
In some situations, doctors may only confirm the condition an individual has in life after death. For example, a doctor may learn that someone has Alzheimer's disease only after examining the brain in an autopsy. The autopsy is entirely up to the family to allow it.
The deceased person's next-of-kin can also ask for an autopsy if there are concerns about why the individual died. In addition to public officials, some private firms will perform them for a fee.
Understanding Faith and Family Wishes
A few religious traditions discourage autopsies, with a strong belief the person's body should be kept whole or alone after death. Occasionally, they believe burial shouldn't be delayed for final resting reasons.
Many states hold laws that honor religious objections. Occasionally medical examiners will change how they perform an autopsy out of respect for the family's beliefs. Unfortunately, states will require an autopsy when it's necessary for a crime or threat to public health, regardless of faith. Most examinations won't delay the funeral or viewing the body during a service. Funeral directors are experienced in hiding any signs of the autopsy with clothing or makeup.
How is an Autopsy Performed?
The autopsy will depend on the level required by medical professionals. This may vary from a single organ to an extensive examination. There are three levels of an autopsy, a complete scan (the doctor examines the whole-body cavity), limited (a single organ is reviewed), or selective (the doctor examines the brain, chest, and abdomen). Inspecting the chest, abdomen, and brain is considered the standard scope of autopsy.
All autopsies begin with a complete external examination. Height and weight of the body are recorded, along with any notable scars or tattoos. The internal examination starts with a U or Y-shaped incision from both shoulders joining over the sternum and continuing to the pubic bone. After the organs are removed, they may be returned to the body or kept for further research. All incisions are sewn closed.
What are Other Special Studies Done?
Medical professionals may take photographs of findings for future reference. Special studies include cultures, chemical analysis, or genetic studies. The tissue may be frozen for future diagnostic or research purposes. Additionally, organs may be preserved or stored in formalin for later evaluation. The autopsy report will include:
An explanation of how the autopsy procedure was performed.
Microscopic findings.
Medical diagnoses.
A summary of the case.
The report also indicates the relationship of any findings with pathologic findings.
Are Autopsies Reports Public Records?
An autopsy (also known as necropsy or post-mortem examination) refers to any surgical procedure determining the cause of death. Depending on your state law, autopsy records could classify as medical records. Federal and state privacy laws currently prohibit anyone from viewing medical records, particularly without consent. Therefore, if your state ranks autopsy reports as medical records in your state, the documents aren't public records. For instance, Massachusetts states that autopsy reports are medical records.
Accordingly, under section 32, chapter 2, the chief medical examiner may only share autopsy records with the following people:
Spouses and next of kin
All investigatory bodies and law enforcement agents
Any parties in a civil proceeding relating to the death of the individual
State law does allow the chief medical examiner to set a fee, meaning you'll have to pay to access the autopsy report.
Who Performs Autopsies in the United States?
The chief medical examiner is responsible for making autopsy reports in most states. The easiest way to find autopsy reports in your state is by visiting the official chief medical examiner's website. For example, those individuals living in New York should visit the NYC Office of Chief Medical Examiner website.
Who Has Access to Autopsy Reports in the United States?
Currently, state law determines who has any authority to view autopsy reports. Generally, records are available for next of kin, family, investigatory bodies, and any parties involved in civil proceedings.
Conclusion
Individual states are responsible for determining whether an autopsy is a public record. In some states, the report is considered a public record unless suspected criminal activity exists. In either situation, the next-of-kin will receive details of the report. Occasionally, an autopsy can be forgone, especially with religious consideration.
Related Posts
Recent Posts
Popular Posts
Tags