5 Most Secure Smartphones in 2022
Michelle Wilson - March 17, 2022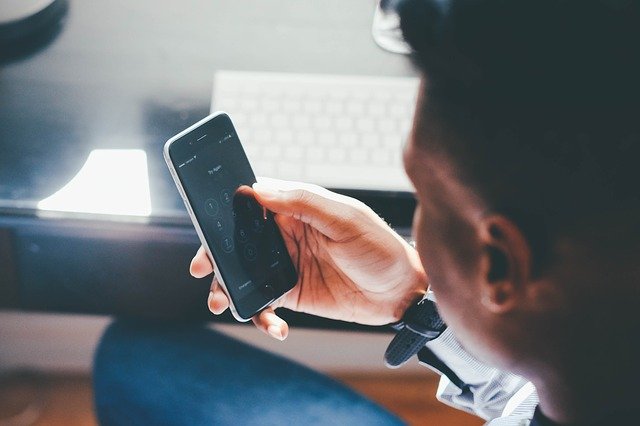 As the world shifts to a technology-driven society, having a pocket-sized computer is a standard component to work and home environments. It's critical to remember that smartphones are essentially computers and should always be treated with the same cautious attitude as you would with a PC. With the ease of transfer, there needs to be an added consideration for all data that belongs to clients, friends, and family – along with your data.
If giving up your smartphone seems unthinkable, you're not alone. Thankfully, you can achieve optimal protection for your device, preventing cyber-attacks from malicious actors. If you're looking to stay safe online without giving up your cell phone, consider the following options:
Purism Librem 5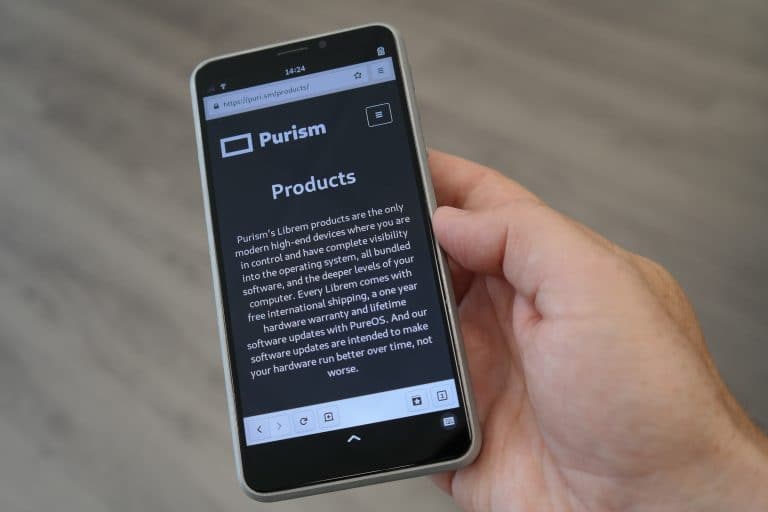 This device holds optimal security and privacy protection as a standard-setting, making it ideal for individuals wanting to safeguard their information. The Purism Librem 5 uses PureOS as an operating system, not based on iOS or Android. The PureOS is a free, ethical, and open-source operating system, making it ideal for anyone wanting something more from their cell phone. Users aren't locked into an OS using the Purism Librem 5, allowing any compatible GNU/Linux OS as an alternative.
Specific Phone Features
The Purism Librem 5 also contains a 13MP primary camera and a 3,500mAh removable battery. The device currently has three hardware-based kill switches: disabling the microphone and camera and switching the power off from Bluetooth adapters and Wi-Fi. It also blocks all network connectivity, including GPS. With 32GB of onboard storage, users can perform most typical online activities adequately. For users wanting to upgrade their storage options, it offers expandable storage (up to 2TB) through microSD.
Apple iPhone 13 Pro Max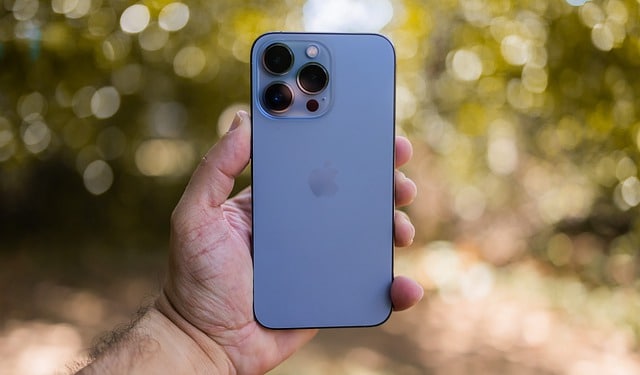 Apple is infamous for its highly secure products, making it a solid contender for anyone wanting a secure smartphone. In recent years, NSO Group and Pegasus spyware shed light on the seemingly impenetrable hardware, showcasing several weaknesses if you probe it hard enough.
The Apple iPhone 13 Pro Max comes with nation-state-grade spyware tools, making it a secure operating system. Apple is a strong contender for safe operations with extensive security and privacy functionality. Apple's iCloud Private Relay allows users to surf, browse, and visit websites online without being tracked. It also imposed an App Tracking Transparency rule, limiting the amount of data an app-maker could collect on its users.
Apple Security Features
With built-in Face ID technology, Apple prevents access by unauthorized users. It runs on iOs and integrates the iCloud enabled Find My feature. This functionality allows users to track the device if it's lost or stolen, minimizing the risk of stolen data.
Google Pixel 6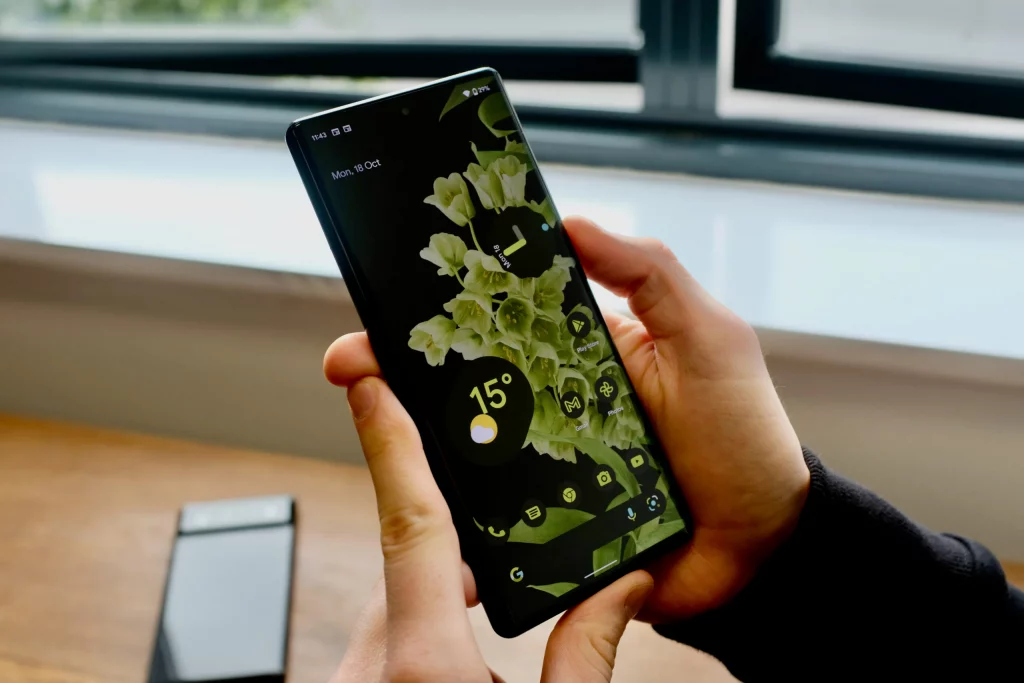 While Android has had issues with malware and minimal security, the latest Google smartphone is the best option for those looking to stay secure. As an Android, receiving regular security updates is standard functionality. Google offers updates and support for the Pixel 6 and Pixel 6 Pro for a minimum of five years, receiving regular updates for privacy and security functionality.
Google implements a multi-layer security approach on the Pixel 6, equipping the Google Tensor system on a chip (SoC). Any Arm-based processors use TrustZone Technology, storing sensitive data in a heavily secured area on the device.
Bittium Tough Mobile 2C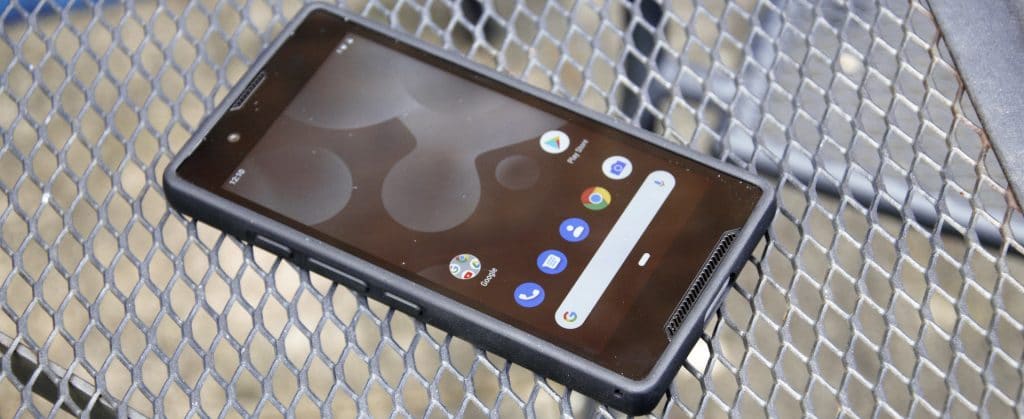 This rugged and secure smartphone holds two operating systems for complete data separation. The first operating system uses a hardened version of Android 9, while the other runs on the company's Secure OS. Users can manually switch between the two operating systems thanks to the device's dual boot functionality.
This phone has a MIL-STD-810G and IP67 rating, making it resistant to breakage and a waterproof design. Additionally, the cell phone comes with a free YubiKey 5 NFC security key, supporting two-factor authentication. For online interactions, the Bittium Tough Mobile 2C holds an always-on VPN, along with the company's mobile device management software.
Sirin Labs Finney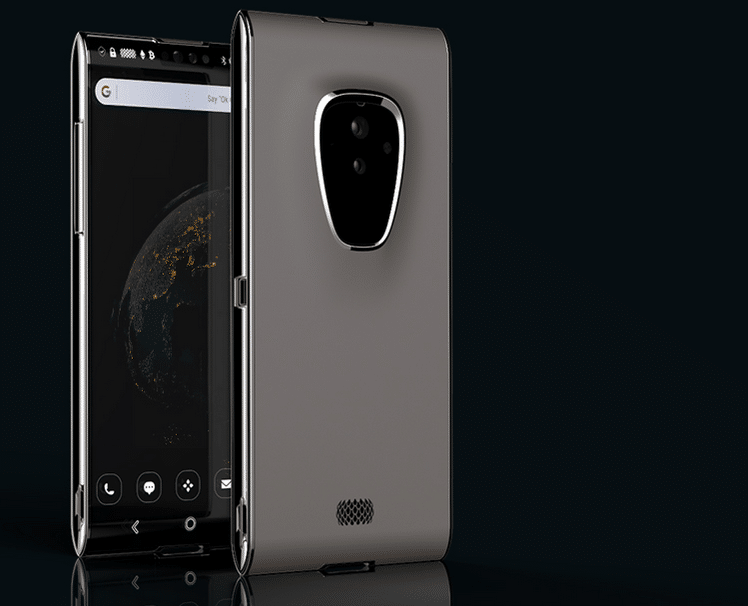 This company is well known for developing luxury smartphones with optimal security at the core of its function. The Finney is a beautifully designed phone with a notched display and large bezels, making it an unlikely combination for a safe screen. The safe screen is a retractable display that tucks into the back of the device to reveal a cold storage wallet for crypto.
The device is marketed as a blockchain smartphone, including cyber security provisions. The 24/7 intrusion prevention system combines with a multi-layered cyber security suite. Finney operates on Sirin OS, based on the popular Android operating system. Users can access the Google Play Store, bringing a familiar interface for individuals wanting a secure device. For communication requirements, users can use the device's built-in end-to-end encryption. This encryption includes email functionality and peer-to-peer calls.
Additional Security Options for Secure Cell Phones
Unfortunately, part of the issue with mobile applications isn't the built-in hardware. Knowing how to implement the security features and functionality of the device is just as important as purchasing a product that can minimize your risk of security issues. To help keep your data safe, always make sure that your phone remains locked with a complex password. Avoid easily guessed combinations (like 1234 or 0000). Add an auto-lock functionality to the device, so it engages the lock screen when not in use.
Make sure you choose secure passwords, preferably a different combination of letters and numbers. Integrate capital and lower-case letters whenever possible and avoid common words or phrases. Switch your passwords regularly to prevent hacking attempts. Likewise, keep all accounts separate with different passwords for each account. Having one password for all accounts and programs can put your device at risk long term.
Keep Updates Current
Always keep your cell phone's OS up to date whenever possible. Updates will often include security patches, preventing a malicious actor from exploiting vulnerabilities within the operating system. Likewise, keep all programs, apps, and software current. When downloading apps on your device, continuously monitor the access and permissions of the program. A budgeting program may sound like a simple aid in handling your money but granting third-party direct access to your bank account can leave you open to hacking or identity theft (especially when using a third-party program).
Make sure that any download on your cell phone is from a secure and trustworthy platform. Downloading from the device's app manager is always a lower risk than a random website, especially if unfamiliar with the company.
Conclusion
As we heavily rely on cell phones, ensuring safety and security should be a top priority. Many people keep direct access to their social media accounts, banking, financial information, and personal applications on their cell phones. Having personal information fall into the wrong hands can leave us vulnerable to attacks. Although cell phone hacking is less discussed than traditional PC attempts, it doesn't remove the risk. By purchasing a cell phone with built-in security features, you'll lower the probability of exposing personal or confidential information overall.
Related Posts
Recent Posts
Popular Posts
Tags